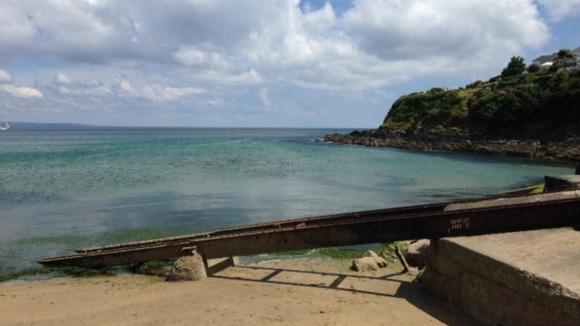 A teenager drowning off the Cornish Coast was saved after he used his phone to post an SOS message on Facebook.
The 18-year-old's dinghy capsized - but he managed to type a message on his phone before it got too wet.
The rescue crew was scrambled from Fowey to an area near Mevagissey. When the teenager was picked up he was a mile off shore - and had been treading water for two hours.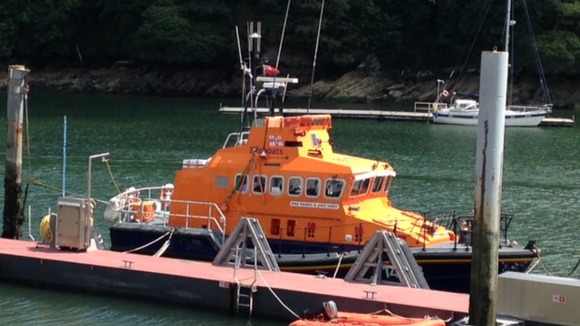 We saw what we thought was a lobster pot marker buoy and put the light on to it, and it started waving at us.

We thought happy days, we've located our casualty. When he saw us going past I've never seen somebody wave so frantically as he did.
– Tim Stables, Fowey RNLI Crew

Packing up their inshore lifeboat after an intensive night's searching. Tim and Christian were part of the RNLI crew that pulled the teenager from the water off Portmellon after his laser dinghy capsized. He'd been trying to stay afloat for two hours when they spotted him.

On discovering that he couldn't make a phone call, the teenager came up with an inventive way of raising the alarm. He managed to send a message to his Facebook page saying he was stranded. That was spotted by a friend and his mum was able to call the coastguard.

For the RNLI it's an unusual method of being called in.
We do get called to various people who've used a mobile phone, GPS or a VHF radio, but to actually have somebody post on Facebook is very unusual, a first for me certainly.
– CHRISTIAN PHILP, RNLI CREW MEMBER

After a stay overnight in hospital the teenager is still recovering from the shock of his ordeal. But no doubt grateful to his rescuers and the wonders of modern technology.