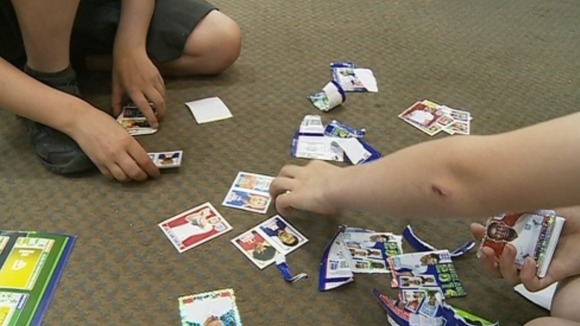 With the World Cup Final fast approaching on Sunday, children all over the west country are desperately trying to complete their football sticker albums. Other crazes come and go but this one's been going on for more than four decades now and there's been a frenzy of swapping in the past week. I went to along to an after-school swap session in Exeter where they're getting close to fever pitch.
Since the World Cup of 1970, children have been collecting and swapping Panini stickers. 44 years on, at a swap session in this branch of Smiths in Exeter, they're as eager as ever to complete their albums.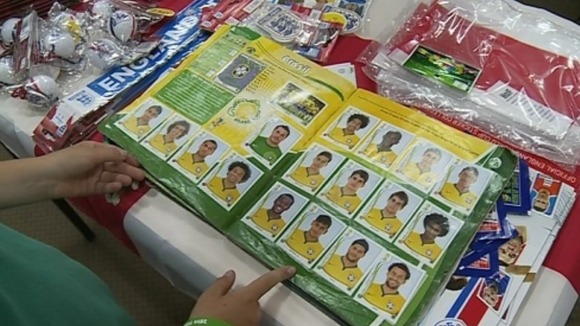 I've swapped a lot because I do the sticker club here and sticker club at my school so I've swapped fifty or so.
– JACOB GAWTHORNE

With freebies galore flying around and the World Cup Final approaching this weekend it's turning into a swap shop frenzy.
It's not just the children you know. It's the mums and dads too but the excitement of when they see a player they haven't got and they swap with someone else, it's very good.
– Gary Phillips, Assistant store manager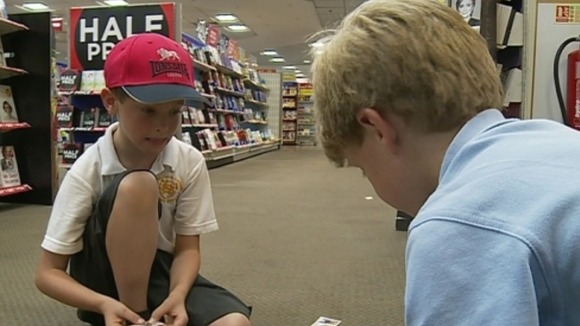 Of the teams, he's learnt 32 badges, 32 flags and if we walk down the street he'll spot a Brazilian flag and tell me "Brazil, Brazil" so he's absolutely enthralled by the World Cup.
– Philip Morgan, Father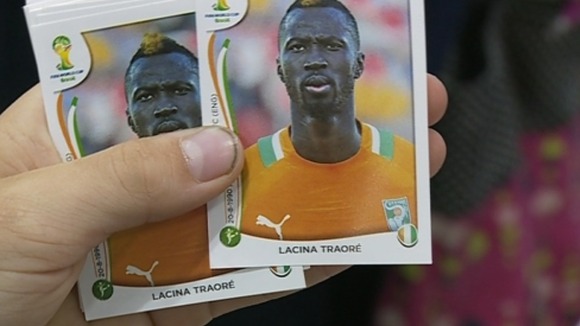 If you look around you can probably see that it's mainly the grown ups doing this. I think the parents have become a little obsessed with these sticker books but everyone's enjoying it. It's quite bizarre when you think back to when you were a child yourself and you know you forget how amazing this period of time is and it's just great to encourage them with the stickers, countries, flags. It really works.
– Stephanie Curry, Mother

You can watch Bob Cruwys' report on this below: