An ASDA online shopper claims he was given a pretty surprising replacement when the baby wipes he asked for weren't available.
Read the full story ›
Jasper, the dog which no one wanted, has finally found a home. A desperate national plea was recently launched to find a new owner for the springer spaniel who was resident at Ferne Animal Sanctuary, Wambrook, near Chard, Somerset.
Jasper had been at the Sanctuary's kennels for six months and was showing signs of depression.
"Everyone here at Ferne Animal Sanctuary is delighted that Jasper has finally found a new home after being with us for so long - and with such a lovely owner who can give him all the care and attention he needs. It has made our year. We are over the moon! I must sincerely thank all the local, regional and national press who helped us in our quest to find Jasper the perfect home. Special thanks must also go to the general public for their caring messages of support and encouragement. We had over 600 enquiries and so many kind offers to give him a new home. I really can't express to everyone how grateful we are."
– Tara Nirula, Re-homing Manager
"I am so happy to have found Jasper and it is just great having him here with me. He has settled in so well and seems very content. We are enjoying some lovely long walks together and are getting to know one another more each day. Jasper is my constant companion and follows me around everywhere."
– Robert Butler, new owner
Advertisement
Staff at Cotehele house near Saltash have surpassed themselves with their annual garland at the National Trust property.
Read the full story ›
Here's the second in a series of films about the lives of those who work on the sea around North Devon.
Read the full story ›
Two skilled school cooks from Devon and Cornwall have got the chance to see what life is like in the kitchen at the House of Commons.
Read the full story ›
Celebrities including Ed Sheeran and Tom Daley have donated their underwear for an auction tonight in Woolacombe raising funds for the CoppaFeel breast awareness charity.
The auction is one of a number of events Heather Walters from North Devon has organised in a bid to get more people checking themselves regularly.
You can find the full list of items for auction and details of the event on the campaign Facebook page.
Advertisement
A woman from North Devon is auctioning off celebrities' underwear to raise money for breast cancer.
Read the full story ›
The first in a series of films about the lives of those who work on the sea around North Devon - 'A life in the day of a young fisherman'
Read the full story ›
Even the wind and rain couldn't stop ITV's very own Phillip Schofield from taking a trip down to Newquay.
The 'This Morning' star photographed himself standing on the coast path above Towan Beach in Cornwall.
The presenter also paid a visit to Huer's Hutto restoration while in his hometown.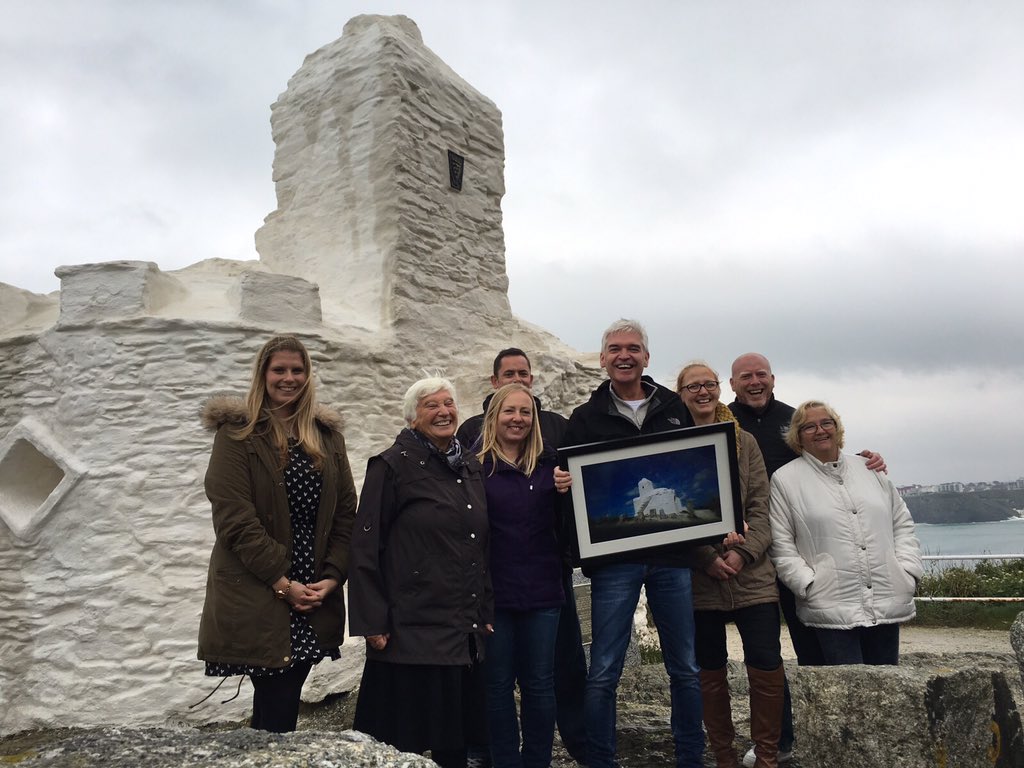 Load more updates