Police have caught an alleged thief with what appears to be a sweet tooth. In his "swag bag" were 100 Kit Kat Chunky and Yorkie bars
Read the full story ›
Two Andean 'Spectacled' bears at Noah's Ark Zoo Farm in Wraxall are enjoying relaxing in new hammocks made from recycled fire hose
Read the full story ›
Advertisement
An appeal has gone out to find the world's worst art. Entries open shortly for the infamous Turnip Prize.
Read the full story ›
A group of fitness fans have raised £5000 for charity after taking part in what could be the biggest swiss ball exercise class of all time
Read the full story ›
Police in America have released the hilarious audio of a call from a woman about a crash in Barnstaple. She actually phoned Barnstable, US
Read the full story ›
Advertisement
Visitors to Brean Down in Somerset were treated to quite a spectacle this weekend after a piece of geometric sand art appeared on the beach
These photos were sent in by one of our viewers, Ian Sweetman, who picked the perfect vantage point for his snaps.
Although the design is naturally shortlived we're glad we can share this amazing artwork with you
A group of friends engaged in a riotous paint fight - all in their wedding dresses - in a bid to give the gowns a final outing. Take a look:
Read the full story ›
It seems the sunshine encouraged everyone to bathe in its glory today - including this seal.
The Pirate seal spotted the ideal spot to catch some rays after the Environment Agency parked its weeding boat nearby.
This pirate seal overcame our weed cutting crew with extreme cuteness before riding off up the River Tone https://t.co/hYCFtpuSuw
The crew had to "calmly persuade" the lounging mammal to jump off the vessel on the River Tone so they could continue with their work!
A new picture of Tone the Seal. Apparently the seal was "calmly persuaded off the boat so we could resume work". https://t.co/fV7UsUG61j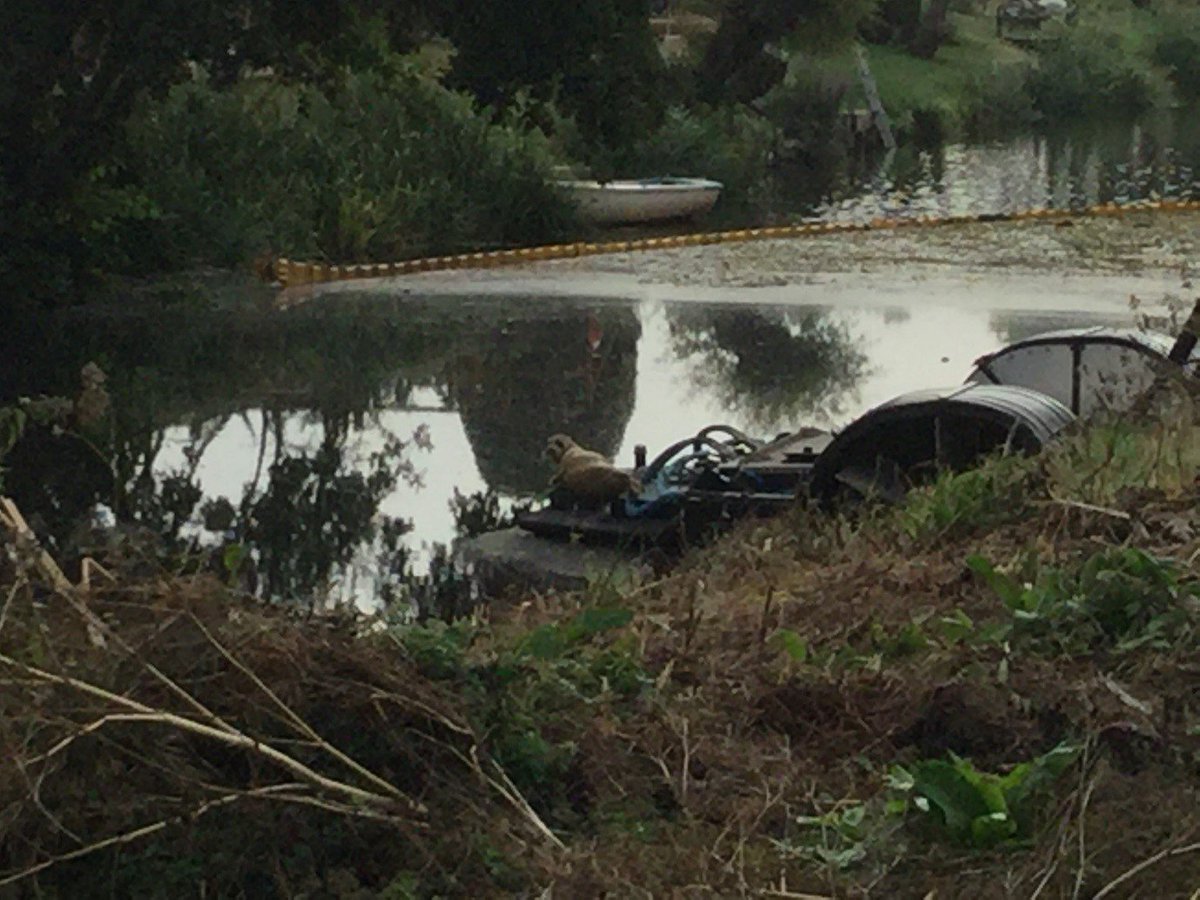 The RSPCA is appealing for the owner of a lost peacock to come forward. The spectacular bird was found in Westford, Wellington in Somerset on Saturday. An inspector picked the peacock up and took it to RSPCA West Hatch Wildlife Centre in Taunton where it is now being cared for. It is not known where the peacock could have come from originally as there are not any well-known estates close by that keep the birds.
Somebody should be missing this peacock. They can't fly very far but do sometimes hop from building to building so it's likely to have only travelled a short distance of a mile or so. Most peacocks in this country are owned so we'd like to be able to reunite this one with its rightful owner. The peacock has missing tail feathers but this can sometimes happen naturally as the bird moults. If you recognise this bird or know who owns it you can ring the RSPCA inspectorate appeal line on 0300 123 8018.
– Chief Inspector David Steele, RSPCA
Load more updates