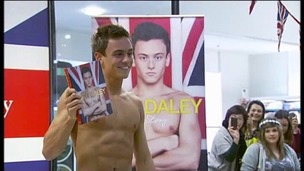 Gay campaigners say Tom Daley's announcement that he's in a gay relationship is 'inspirational'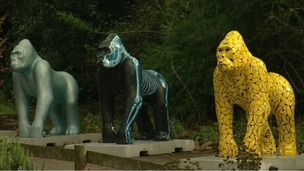 he thirty gorilla statues that were placed in prominent positions around Torbay and Exeter have been brought together at Paignton Zoo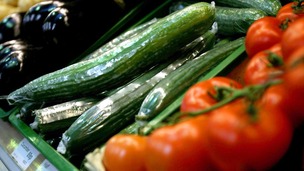 Up to 40% of produce is getting ploughed back into the soil because supermarkets are refusing to buy ugly or wonky veg.
Live updates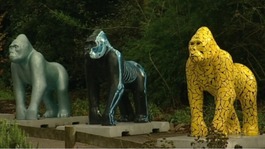 he thirty gorilla statues that were placed in prominent positions around Torbay and Exeter have been brought together at Paignton Zoo
Read the full story
Gorillas going, going, gone
The striking painted gorillas that have spent the summer in prominent positions around Exeter and Torbay have been reunited at Paignton Zoo.
The 30 statues are on public display together for the next four days only .
They've been brought out a day earlier than expected in case of more visitors due to the teachers strike .
The Gorillas will be sold off at an auction on November 6th to raise money for the conservation of the species in the wild.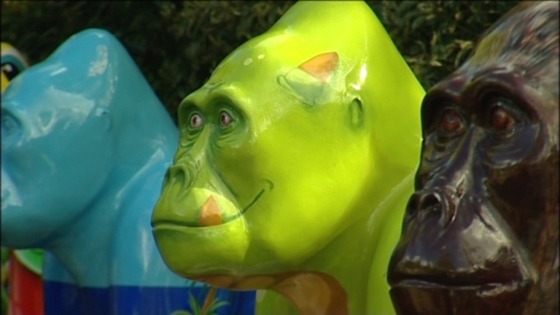 Advertisement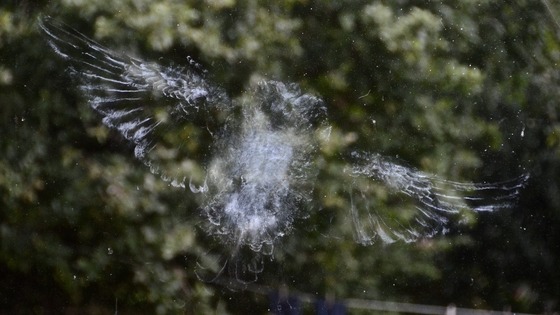 A woman from in Dorset was surprised to find this imprint of an owl after it appeared to have hit the window. Lisa Loader said she looked for animal but it seemed to have flown off unharmed.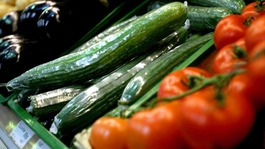 Up to 40% of produce is getting ploughed back into the soil because supermarkets are refusing to buy ugly or wonky veg.
Read the full story
World's fastest sailor at Speed Week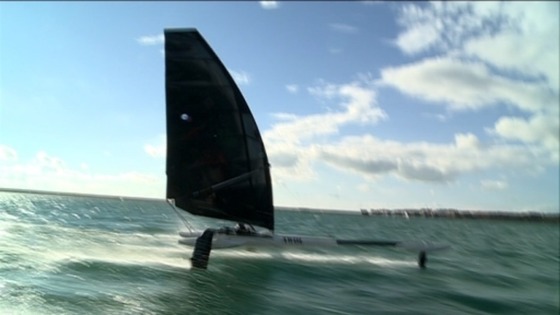 Strange sailing boats and windsurfers are hoping to sail as fast as possible off Portland during the annual Speed Week.
The sailing world speed record holder Paul Larsen is there today.
The competition, which has been running since the 1970s, sees sailors go as fast as they can across 500m of Portland Harbour.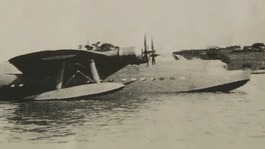 Flight W3998 crashed during take-off in December 1941. For the next 70 years it lay undiscovered in the Plymouth Sound. But not anymore.
Read the full story
Advertisement
Gorillas going, going, gone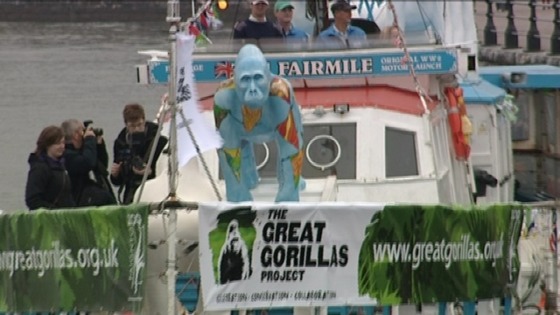 Paignton Zoo's Great Gorilla art project comes to an end today. Gorilla sculptures will be collected across the English Riviera and taken back to the zoo. They'll be put on display, before being auctioned for charity next month.
Doggy ice cream
An ice cream parlour in Cornwall is selling home-made doggy ice-cream to raise money for charity.
Pavilion Ice in Perranporth is offering dogs a variety of flavours, including roast beef and gravy and cheese and biscuits.
The money raised will help re-home abandoned dogs in the area as Francesca Carpenter reports.
Heavy rain caused flash flooding across Cornwall today. There were difficult driving conditions on parts of the A30, and the A39 in Falmouth. A yellow weather warning remains in place this evening.
It wasn't just rain that fell from the skies. Viewer Tommy Matthews sent us this video of his street in Falmouth covered in an inch of hail: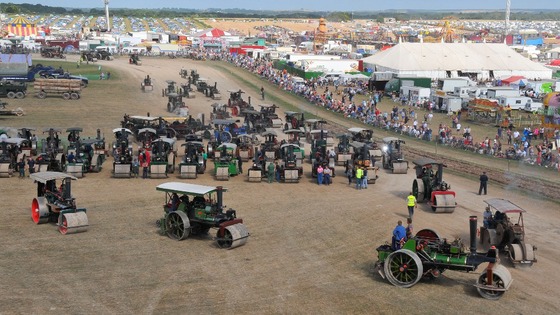 The world record for the greatest number of steam rollers in a formation over a set course was broken at the Great Dorset Steam Fair yesterday (Saturday 31 August), exactly 10 years after the previous record.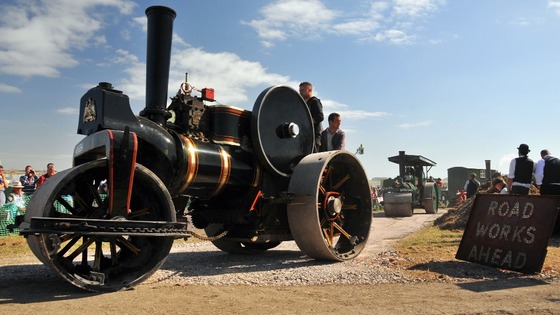 102 steam rollers took part in the world record attempt as part of the GDSF 2013 Roller Special, on a brand new road created in the road-making section at the event. This smashed the previous record of 32 from 31 August 2003, which was also held at the fair, near Tarrant Hinton.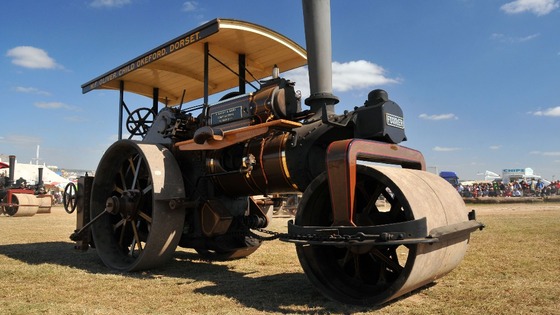 The attempt featured a unique range of steam, petrol and diesel rollers representing the history of road rolling. As well as examples from the more common manufacturers, there were also those on show from the rarer makes of roller, with some having travelled from abroad.
Load more updates