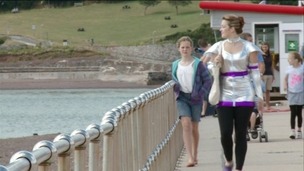 Eve Hazelton will be wearing a different costume everyday for the next year to raise money for charity.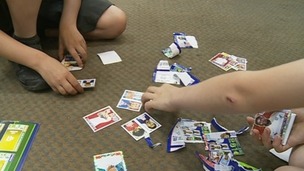 Since the World Cup of 1970, children have been collecting and swapping Panini stickers.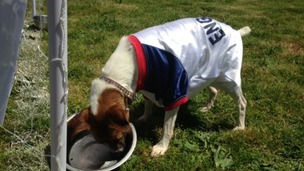 A team of canine football lovers in Cornwall are picking out their World Cup predictions by following their noses.
Live updates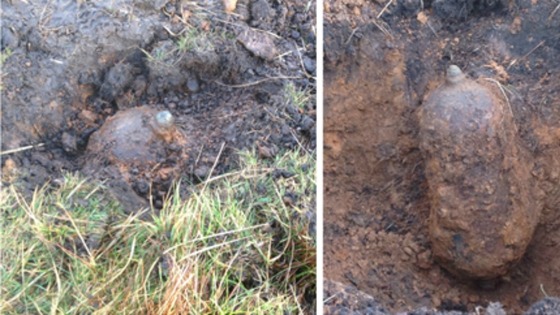 The 100lb German aerial bomb was discovered by a hillwalker at Larksborough Ruin, two miles from the Exmoor village of Porlock on Sunday morning. Police cordoned off the area overnight until the Royal Navy's Explosives Ordnance Division arrived.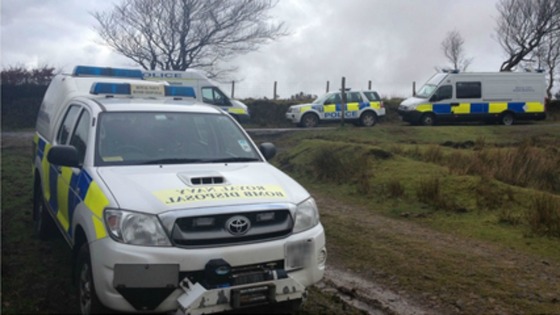 The bomb had been exposed by the recent rain. It was dropped onto the soft, marshy area during the war and had not exploded. The bomb experts destroyed it in a controlled explosion yesterday.
People in Barnstaple had a shock this lunchtime when more than a hundred children started to dance in the street.
The so called Flash Mob event took place in the town's Square to mark the 60th anniversary of a local school.
Pupils and teachers from Sticklepath Primary had bemused shoppers reaching for their camera phones to record the spontaneous performance.
Advertisement
A man from the West Country is hoping to set another world record later this week for the second time in a matter of months. Torbay's Lee Musselwhite is making a name for himself as a BMX trick rider, as Jeff Welch reports.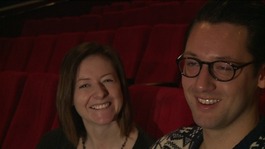 Ben Heath proposed to his girlfriend Natalie by making a four minute romcom which was shown on the big screen at a cinema in Barnstaple
Read the full story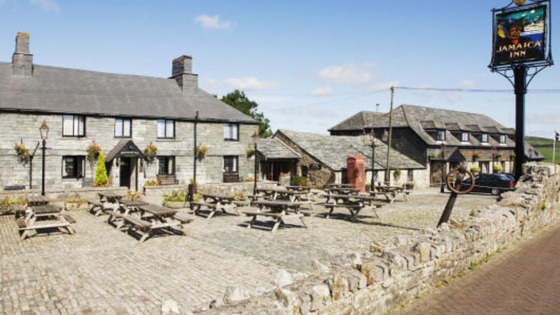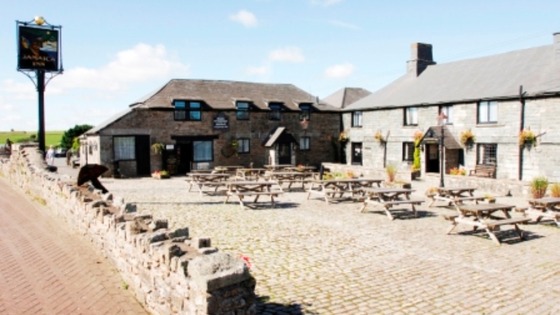 The famous Jamaica Inn, on Bodmin Moor, Cornwall, is on the market for £2 million. The 17-bedroom inn was immortalised in Daphne du Maurier's eponymous novel, and was once owned by the thriller-writer Alistair MacLean.
Owners John and Wendy Watts, who have lived there for 40 years, are selling up after deciding to retire.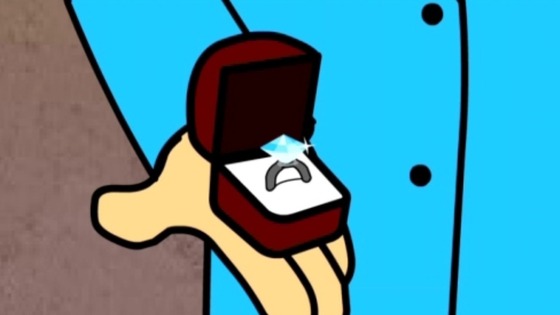 A man from North Devon proposed to his girlfriend on the big screen, by making his own film trailer.
Ben Heath from Bishops Tawton got his home-made film played for girlfriend Natalie Maull at a cinema in Barnstaple. We'll tell you her answer in our programme at 6 this evening.
Advertisement
Father Christmas got to work a couple of days early today, delivering gifts underwater. Santa donned a festive diving suit to help feed the penguins at Living Coasts zoo in Torquay.
Instead of presents, his sack was filled with squid and fish for the resident colony of Macaroni and African penguins. Despite getting his beard wet, he didn't mind the swim at all.
A fitness instructor in Torquay is tonight taking on a tough test of endurance - a full 24 hours of running and cycling. Glen Bevan set off at 10 o'clock this morning and will be continuing his duathlon right through the night.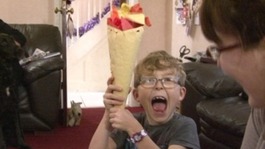 A five-year-old from Chard, who made his own Olympic torch, has raised thousands for charity selling it on Ebay, like some relay runners
Read the full story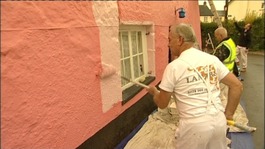 A house that was deemed to be the wrong shade of pink has had a makeover in Devon
Read the full story
Load more updates