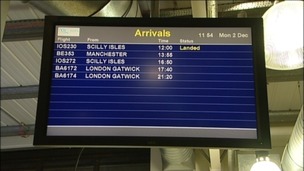 The service from Newquay to Gatwick has now been guaranteed for at least another four years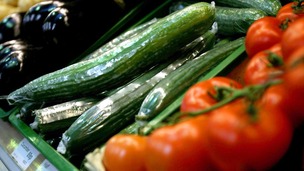 Up to 40% of produce is getting ploughed back into the soil because supermarkets are refusing to buy ugly or wonky veg.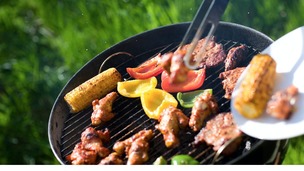 Have you ever wondered where the charcoal for your barbecue comes from? A couple from Devon have come up with a sustainable alternative.
Live updates
Farmers from across Devon are heading to Westminster today, to ask for more money to help the environment.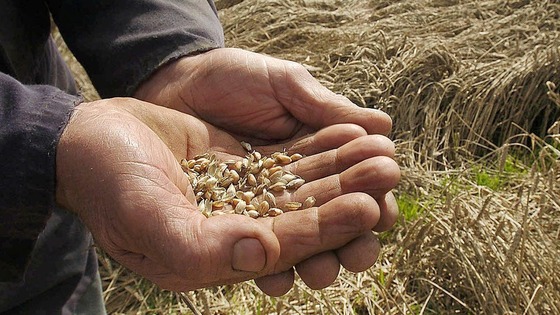 They will meet MPs to discuss how much of the Government's farming budget will go towards supporting threatened species, landscapes and heritage features.
The secretary of state for the environment will announce his budget for the countryside in the next few weeks.
Food magazine anniversary
A magazine that began life in the back bedroom of a North Devon home is celebrating its tenth anniversary, and its decade of success and growth reflects the industry it covers.
The publishers of Food believe they have helped play a part in the increasing popularity of local produce.
The past ten years has been described by analysts as something of a food revolution in the region.
Advertisement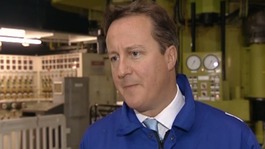 David Cameron has insisted that plans for the UK's first nuclear power station in a generation at Hinkley was "not a deal at any price".
Read the full story
Food magazine anniversary
Jo Rees Editor of Food said the magazine was successful because it had "legs right away".
Speaking to ITV News Westcountry she said:
It had legs straight away, it was just at the start of that Zeitgeist this ten year food revolution that we've experienced, it just kept pace with it and I'd like to think in the South West we've played some part in actually making that happen because we've been writing about local food, promoting local food that whole time.
Food magazine anniversary
Food magazine, has had a decade of success alongside the growth of restaurants and producers, and the magazine's publishers have been celebrating its 10th anniversary.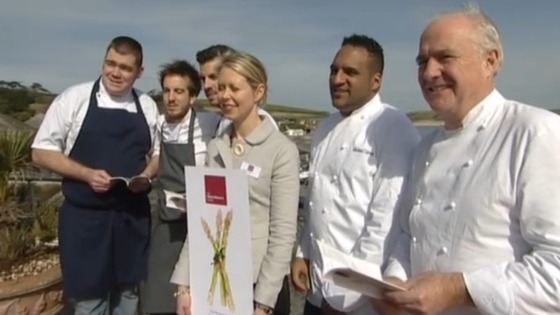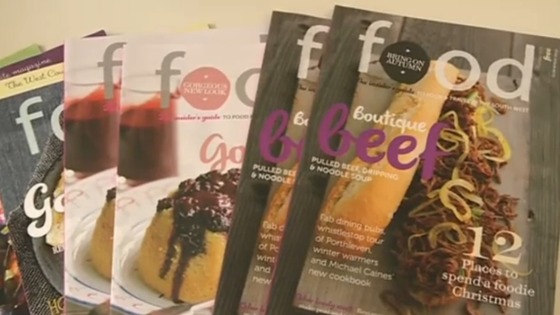 Nuclear power station could be delayed
West Country (E)
The Government has given the go ahead to build Britain's first new nuclear power station in a decade at Hinkley Point near Bridgwater.
Speaking today David Cameron said: "I think this is a really important day for our country, the day when we have agreed to build a new nuclear power station, I hope the first of many nuclear power stations here at Hinkley Point, Hinkley Point C."
Advertisement
West Country (E)
Haulier and shipping group Charles Gee, which transports huge parts for nuclear power stations and wings for the latest generation of Airbus aircraft has been forced into administration after 126 years.
The company with offices in Somerset called in restructuring firm FRP Advisory after suffering "acute cash flow pressures" following years of tough trading.
Job losses among its 250 staff are possible, administrators warned.
Nuclear power station could be delayed
The Prime Minister has given the go-ahead for Britain's first new nuclear reactor for a generation.
Hinkley C will become the single largest construction project in the UK, it will take ten years to deliver, and will cost billions.
Laura Makin-Isherwood has been speaking to people in the community about how they have responded to the news.
Nuclear power station could be delayed
West Country (E)
Rupert Cox from the Somerset Chamber of Commerce said at the peak of engineering, 5,500 people will be needed to work on the Hinkley Point C site.
He added, "that's nearly as many people that are on job seekers allowance at the moment in Somerset".
Nuclear power station could be delayed
West Country (E)
Campaign group Stop Hinkley has staged a protest outside EDF offices in Bridgwater against the building of a new nuclear power station at Hinkley Point.
These time-lapse pictures from the protest group show campaigners putting up banners outside the office.
Load more updates