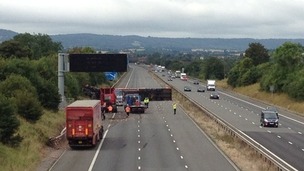 Motorists in Somerset faced massive delays for much of the day after the M5 was closed when two lorries crashed.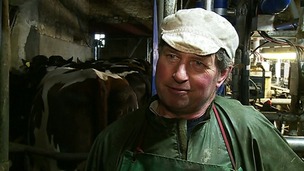 One of Dorset's leading farmers says he's increasingly frustrated with the Government's decision not to extend badger culling trials.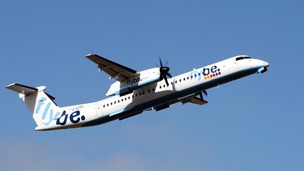 Flybe has announced a major expansion with a 5 year deal at London City Airport including flights between London and Exeter from October
Live updates
£200m 'growth deals' for South West businesses and councils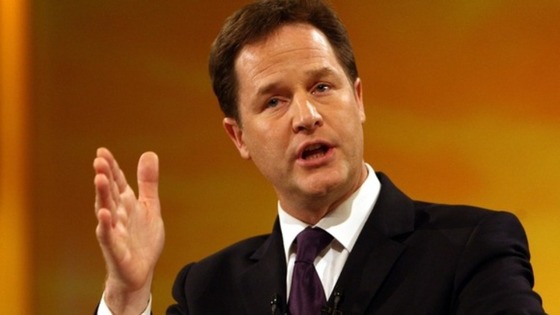 The Deputy Prime Minister will be in Cornwall today to announce details of a two hundred million pound investment scheme in the south west.
It's believed the money from the Growth Deals initiative will spent by local enterprise projects on schemes as diverse as further investment at the new Hinkley Point power station in Somerset and improvements to the A38.
Clovelly lifeboat named after tragic Somerset teenager
A lifeboat was officially named in Clovelly today in memory of a young student.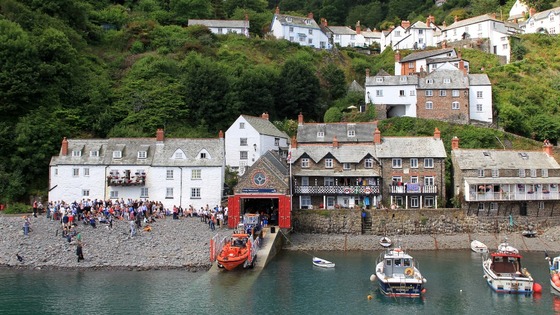 The 'Toby Rundle' went into service at the beginning of May, after friends and family raised nearly 2 hundred thousand pounds towards the cost. Today the boat was officially named by Toby's sister.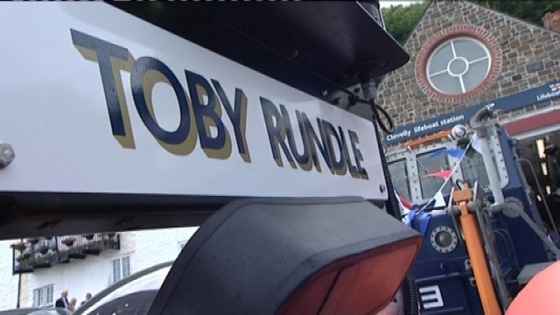 Advertisement
Beach buyer revealed
One of the region's most beautiful beaches is at Bantham in South Devon - but it's up for sale after being in the same family almost a century. A campaign is underway to stop the estate being broken up.
There are also worries in the village itself, about what the future holds, as Jacquie Bird has been finding out.
Exeter bus station will be the home of a new £20 million pound leisure complex that will include the city's new swimming pool.
Plans are underway to relocate the station to a new, more compact location at Belgrave road. It comes as the current bus station celebrates its 50th birthday next week, with a number of its employers working in the bus industry for decades.
Flybe back in profit
Exeter-based airline Flybe has announced its first profits in four years.
They've made a pre-tax profit of £8.1 million for the year to March, a significant improvement on last year's £41 million pound loss.
Flybe recently announced it will run three services a day between Exeter and London from October.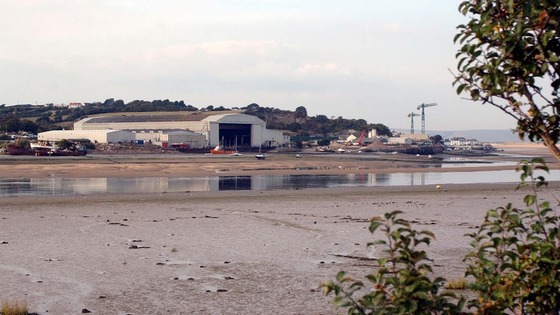 Appledore shipyard, owned by Babcock, has won an order for a third Offshore Patrol Vessel for the Irish Navy.
The yard on the North Devon coast has just completed LÈ Samuel Beckett and is currently working on LÈ James Joyce due in 2015 with the third vessel expected in 2016.
The deal is great news for the workforce and is thought to be worth an additional £43M to the yard.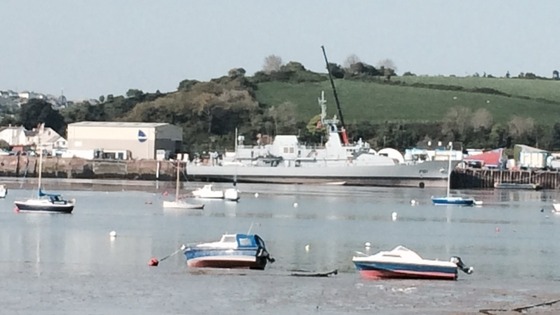 Advertisement
West Country (E)
The finalists of the 2014 'West of England Business of the Year ' have been announced. The winners will be declared at the awards ceremony on 9 July being held in Bristol, which will be hosted by ITV West Country's Ian Axton.
The finalists in the over £25m categories are:
Bott Limited, from Bude, Cornwall.

E.W.Beard Limited (trading as Beard),Swindon
Good Energy Plc, Chippenham
Loungers Limited, based in Bristol
Pendennis Shipyard Limited, Falmouth
Vi-Spring Limited, based in Plymouth
Smaller business category (less than £25million)
ADEY Professional Heating Solutions, Cheltenham
Aero Stanrew Limited, in Barnstaple
Gro Group International (trading as the Gro Company), based in Ashburton
Mubaloo Limted, based in Bristol

"This is my first year hosting these awards as regional chairman for PwC and I am very much looking forward to getting to know the finalists, celebrating their successes with the wider West region business community.

"The independent panel judges, are looking for the best in class businesses from the West that are exceptional in all areas of their operation."
– Matthew Hammond, PwC's West region chairman

The 2014 West of England Business of the Year Awards are partnered with ITV Westcountry and Beacon South West and are proudly supporting the AT-Bristol Science Charity.
To many the winter storms that caused much of that flooding have a legacy of lost business and the impression that the region may not be a suitable place to visit.
But many firms who rely on tourism reinvested during their enforced down time, in the hope it'll encourage visitors to come back. Seth Conway reports.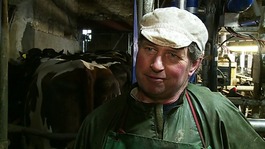 One of Dorset's leading farmers says he's increasingly frustrated with the Government's decision not to extend badger culling trials.
Read the full story
West Somerset Railway will not be sold
West Country (E)
Somerset County Council are shelving plans to sell the West Somerset Railway.
Two proposals were submitted a week ago to buy the tourist attraction by local groups, but the neither will be taken forward.
Councillors say their priority is to ensure the continued operation of the popular attraction.
Our priority throughout this proposal has been to safeguard the future of a much-loved railway. In the end it all comes down to the simple fact that neither proposal fully met our criteria.
– John Osman, Council Leader
The West Somerset Railway is extremely important to Somerset, attracting thousands of visitors to the area and contributing greatly to the local economy. It's important that the railway continues to operate as normal, and we're committed to making sure that happens.
– Cllr David Hall, Cabinet member for Business, Inward Investment and Policy
Load more updates