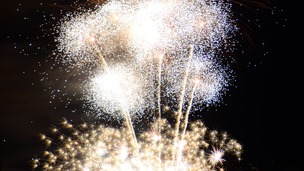 ITV viewer Marloes Denee-McNeil from Saltash took these spectacular pictures of the British Fireworks Championships on Plymouth Hoe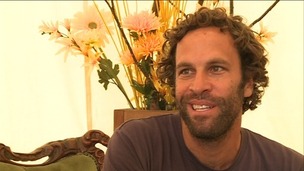 15,000 fans packed into the Somersault festival in Devon last night for headline act Jack Johnson.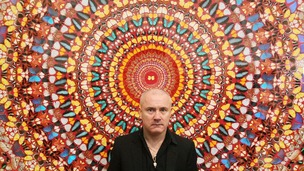 Controversial artist Damien Hirst is reported to have signed up Rolling Stone Keith Richards' ghost-writer to work on his autobiography.
Live updates
Taunton actor lands role in Star Wars
A relatively unknown actor from Somerset has landed one of the lead roles in the new Star Wars film.
Today our reporter Bob Cruwys went back to Pip Anderson's old school in Taunton to find out if his star quality was a force to be reckoned with as a teenager:
Taunton actor lands role in Star Wars
West Country (E)
This is Taunton's Pip Andersen showing off his free running moves to ITV News West Country in January 2012.
Today it has been announced that he has landed a starring role in the new Star Wars movie after being thousands of hopefuls who auditioned for the part.
Advertisement
Taunton actor lands role in Star Wars
West Country (E)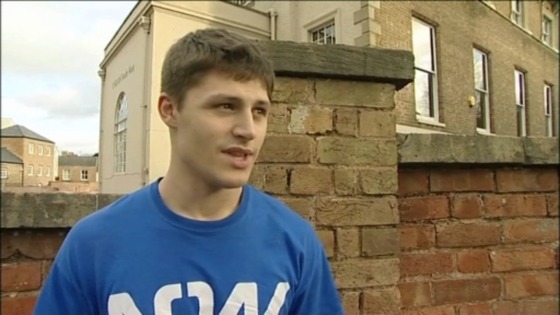 Unknown Somerset actor Pip Andersen has landed a starring role in the new Star Wars Film following open auditions which attracted thousands of hopefuls.
Taunton's Pip Andersen, 23, is an expert in the gravity-defying sport of parkour and recently showcased his skill at jumping across rooftops in a Sony Spider-Man commercial.
Also selected is Crystal Clarke is a US actress who is studying in Glasgow and will be seen in her first feature, The Moon And The Sun, which stars Pierce Brosnan, next year.
It is not yet known what roles the pair will play in JJ Abrams' Star Wars Episode VII.
Around 37,000 hopefuls attended open castings in 11 cities across the US and UK, while more than 30,000 submitted applications online.
Lucasfilm president and president Kathleen Kennedy said: "The Star Wars universe has always been about discovering and nurturing young talent and in casting Episode VII we wanted to remain absolutely faithful to this tradition.
"We are delighted that so many travelled to see us at the open casting calls and that we have been able to make Crystal and Pip a part of the film."
Watching polo on the beach! Today should be good #newquay
Sun is shining at the Watergate Bay Hotel, let's keep it going for the Polo on the Beach this afternoon. You should be here!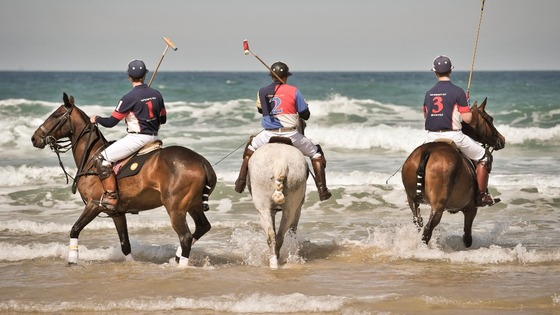 Large crowds are expected at Watergate Bay in Cornwall for the 8th Polo on the Beach. The free event attracts plenty of spectators to watch the matches involving some of the world's best players.
Glastonbury Festival power cut after storm
National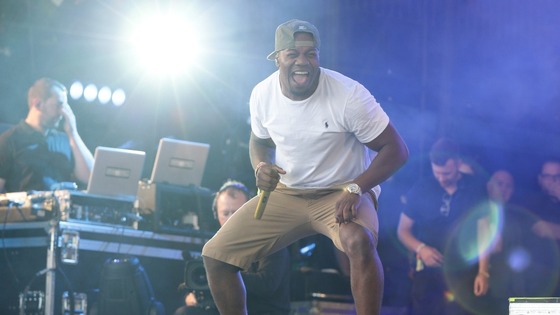 Rudimental's Glastonbury set has been cut short by a thunder and lightning storm that hit the Pyramid Stage as they were performing.
Organisers were forced to pull the plug on the London drum 'n' bass act after the storm interrupted their rendition of Waiting All Night.
More: Rain and mud greets music lovers at Glastonbury Festival
Advertisement
Glastonbury Festival power cut after storm
National
In keeping with Glastonbury tradition, visitors to the famous music festival have been met with damp, rainy conditions on Friday as the Kaiser Chiefs opened the event in a surprise set.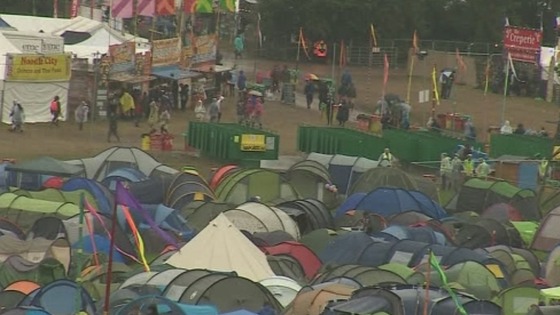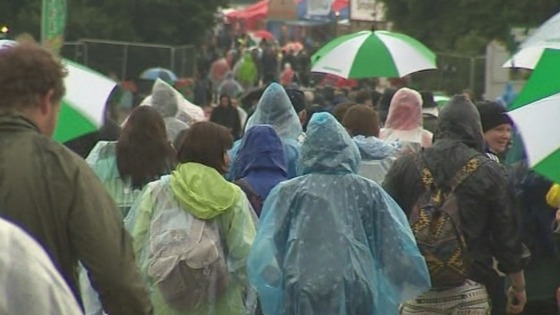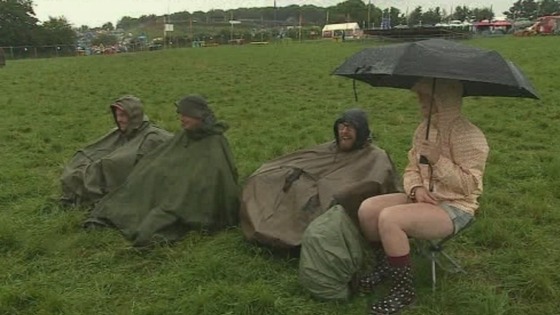 Glastonbury Festival power cut after storm
National
Festival-goers ran for shelter and were forced to wear their waterproofs as rain hit Glastonbury this afternoon.
A succession of short bursts of heavy showers sent music fans into tents and marquees as they sought cover after enjoying warm sunshine this morning.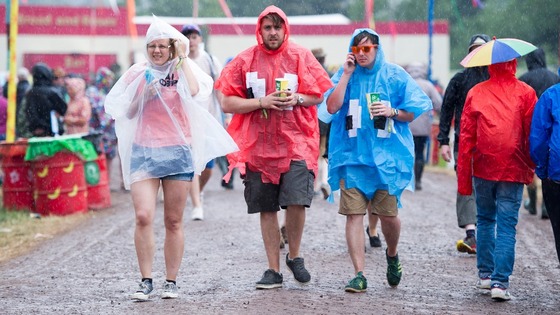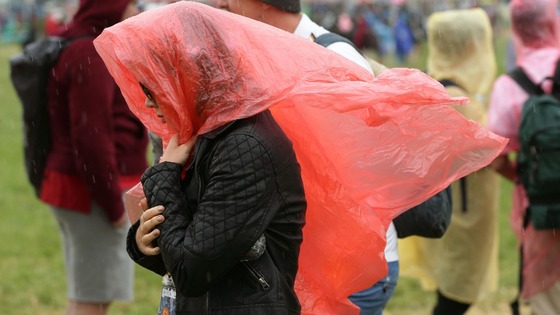 Heavy showers are expected to continue for the rest of the day and forecasters have warned that festival-goers could see the site resembling one of its legendary mud bath years.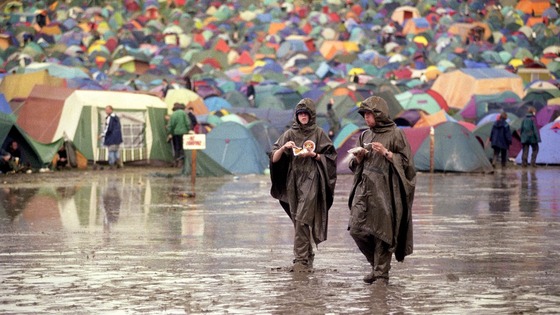 Tomorrow's first official day of music will see Elbow, Lily Allen and Rudimental perform on the Pyramid Stage ahead of headliners Arcade Fire.
Glastonbury Festival power cut after storm
National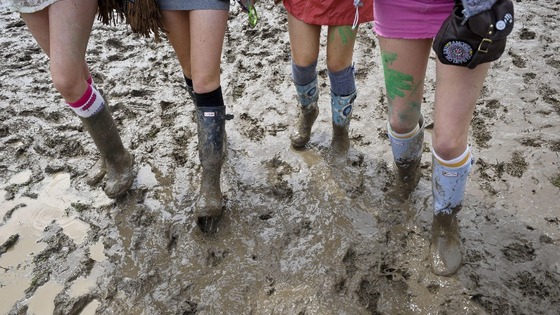 Glastonbury revellers are being warned to bring wellies with forecasters expecting dry weather today and tomorrow to be followed by heavy showers across the weekend.
The recent fine spell is set to break and the predicted rain could turn the festival into a mud bath as thousands of revellers tread the site.
John Griffiths, a forecaster with Meteogroup, said: "If it was just a few showers the hard ground would make it drain off. But after three days worth of rain it will probably get quite muddy, I suspect."
Mr Griffiths said today and tomorrow will be cloudy with sunny intervals and temperatures of around 20C (68F), while at night it will drop to around 10C or 11C (50F or 51.8F).
But showery rain on Friday is expected to preclude frequent outbursts of rain throughout Saturday and Sunday.
'Singing in the Rain' comes to Plymouth
In Plymouth audiences have been paying good money to see the rain - and plenty of it - in the stageshow of 'Singing in the Rain'.
There's been an absolute downpour every night night at the Theatre Royal. Our reporter Jacquie Bird went along with her umbrella.
Load more updates