Demolition work will start today on the Carlton Theatre in Teignmouth to make way for a new multi-use community building.
The new Pavilion in South Devon will have a 210-seat auditorium which can be used for performances, exhibitions, conferences and other events.
Artists will start recording the updated Band Aid track this weekend Midge Ure has said:
#bandaid30 "Nothing to do with nostalgia," says Sir Bob. US and some European countries will also record their versions.
#bandaid30 more modern song says Midge to fit the times. Recording to start this weekend.
Advertisement
Sir Bob Geldof and Midge Ure have called the announcement that a new version of the Christmas hit Do They Know It's Christmas? is "the worst kept secret this year."
He went on to say that the lyrics to the song will be changed to reflect the Ebola epidemic that the track will be in aid of.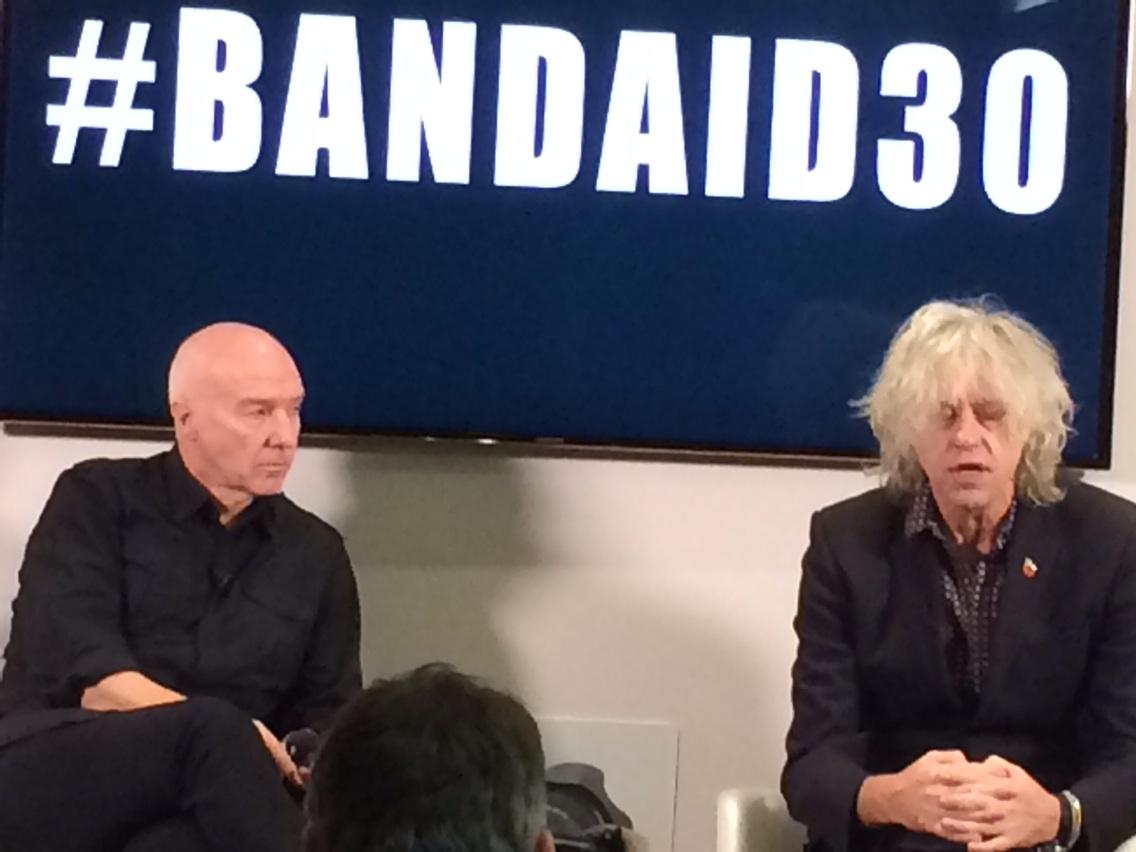 #bandaid30 lyrics will be tweaked to show what Ebola is doing. "A Pernicious illness which renders people untouchable."
The new Band Aid 30 track will be recorded on 15th November and will be available on 17th. It will not be available on Spotify until January.
Sir Bob Geldof said that they have yet to discuss the VAT options with the government but are hopeful that they will reach a deal to ensure more money goes to the charity.
Sir Bob Geldof and Midge Ure have confirmed some of the artists that will be involved in the Band Aid 30 track.
Adele
Bastille
Bono
Chris Martin
Ed Sheeran
Emeli Sande
Ellie Goulding
Ollie Murs
Sam Smith
One Direction
Bob Geldof performed with his band The Boomtown Rats in Exeter last night (Sunday 9 November) amid speculation that he's planning a new record to commemorate 30 years since Band Aid. His passion to help remains the same but a song hasn't yet been agreed.
It's 30 years almost to the week of the first record so there's a lot of pressure on me to do something but there has to be a purpose, I'm not interested in nostalgia I'm not really interested in talking about the past, never mind looking at it, there ain't no rear view mirror in this car so it has to be now.
– Bob Geldof
Advertisement
The full line up for the 2014 offering of Do They Know It's Christmas? is expected to be announced later today.
Read the full story ›
Stereo Kicks made it through to the next round of the X Factor last night. The eight strong boy band, which includes Devon's Barclay Beales, was successful despite an unscheduled interuption by comedian Lee Nelson. He invaded the stage and joined in only to be escorted off by a security guard.
You can watch the performance below - Nelson's stunt is at 1:15:
People on Portland will get the chance to find out more about the 'Jurassica' project at a community presentation evening tonight.
The plan is to create a spectacular prehistoric attraction similar in size to the Eden Project in Cornwall. It could create about two hundred permanent jobs in the area.
Thousands of people are expected to watch the ancient tradition of tar barrel rolling tonight.
Every year, people run through the streets of Ottery St Mary carrying flaming barrels on their shoulders. It is thought to date from the time of the Black Death, when it was designed to scare off rats that carried the plague.
Load more updates