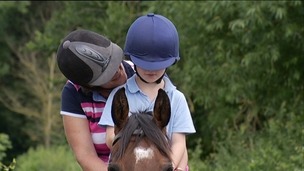 A boy from Somerset who suffers from autism has had his life transformed by specially trained horses.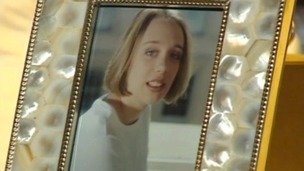 The mother of a teenager from North Devon who died after contracting the human form of mad cow disease welcomes a new government report.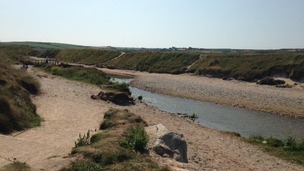 A campaign is underway to stop South West Water discharging untreated sewage into the sea at Gwithian in Cornwall.
Live updates
West's hospitals told they MUST serve better food
A psychiatric unit near Plymouth has the worst hospital food in the country.
That's according to a survey by the Department of Health and Age UK. It says the 12 bed centre at Lee Mill scored just 35% for patient satisfaction.
But Plymouth Community Healthcare, which runs the unit, says the survey was done at lunchtime when residents prepare their own meals as part of their therapy.
Chairman of Age UK, Dianne Jeffrey says good food is essential to patients' recovery...
West's hospitals told they MUST serve better food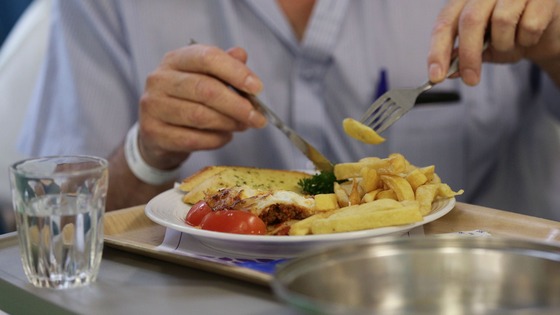 Hospitals across the West will be expected to comply with new food standards, the government has announced.
A report by the Hospital Food Standards Panel, led by Dianne Jeffrey, Chairman of Age UK, is recommending five legally-binding food standards for the NHS, which has worked with royal colleges and nutritional experts to come up with the new rules.
Advertisement
1 in 10 parents skip meals to feed their children
Gillian, a single mother of three, says she's grateful for donations from the Exeter Food Bank, without which she says her family could be forced out of their home.
The charity Shelter claims that more than a third of working parents are cutting back on food spending to cope with increasing housing costs. With 1 in 10 even skipping meals.
What we need to see the Government do is make sure the safety net is strong, so if people lose their jobs, or their income falls off a cliff they don't lose their homes straight away, and can take that chance to get back on their feet.
– Shelter
Air ambulance aims for night flights
They're the lifesavers that currently only operate in the daytime. The Devon Air Ambulance service responds to emergencies within minutes - but their two helicopters are currently NOT allowed to fly at night.
That could mean no rescues are possible after four o'clock in the winter.
The charity that runs the service wants to extend its flying hours - but it needs to raise a million pounds to fund it.
Richard Lawrence reports:
West Country (E)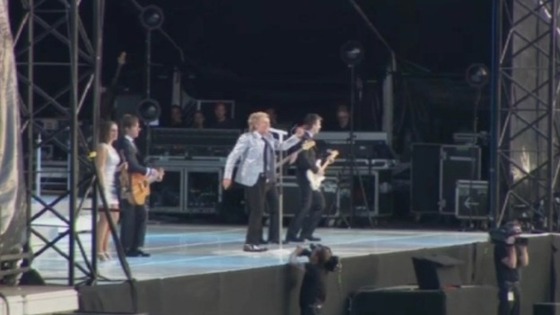 A hospice in Somerset has raised a record £150,000 from its sell-out Rod Stewart concert in June. 18,000 people came to the event at Taunton's County Cricket Ground in aid of St Margaret's Hospice.
Crash survivor leads campaign for legal help
Lindsay Wood suffered burns to half of her body in a horrific car crash. Now she's taking part in a campaign supporting solicitors who worked to fund her new way of life. Steve Hardy reports.
Advertisement
Air ambulance aims for night flights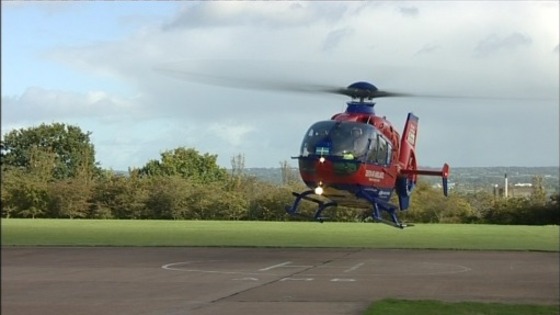 Devon air ambulance wants to run flights at night.
The Charity which funds the two Air Ambulance service has set a target to extend flying hours to 10pm all year around from 2016. But it needs more funding for new equipment.
Contaminated milk found in Cornish dairy
A Cornish dairy has withdrawn some of its products after a cleaning product was found in some of its milk and cream after customers complained about the taste.
Trewithen Dairy is withdrawing a number of milk and cream products. Please click on the link for more details: http://t.co/z682YVDLWn
Trewithen Dairy, based at Lostwithiel says a small amount of industrial strength cleaning fluid had contaminated the milk at one of its supply farms It said whole, semi and skimmed milk dated 25 and 26 August and liquid cream and clotted cream dated 26 and 27 August had been affected.
We are not aware of any danger to health due to the vast dilution of the liquid
– Trewithen Dairy
We are taking all possible steps and precautions and have reacted immediately with an instant withdrawal and replacement for product that may have been contaminated.

We know which customers have received these products and are now collecting and replacing anything at risk.

If any members of the public have purchased Trewithen Dairy products with the above dates over the last two days and would like a replacement, they should not hesitate in returning it to their retailer who will provide a replacement.

We apologise profusely for this unfortunate error and can confirm that this issue has been contained within these products so that our yoghurt, butter, crème fraiche and buttermilk are not affected.
– Managing director Bill Clarke, Trewithen Dairy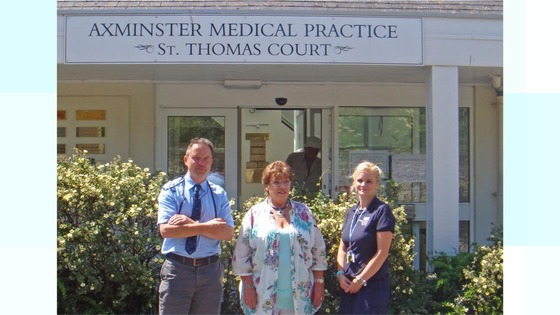 PENSIONER FINALLY QUITS SMOKING
By Claire Hayhurst, Press Association
A pensioner has finally kicked her 50-year-long smoking habit - after lighting up 750,000 cigarettes.
Ann Veit, 68, from Musbury, near Axminster in Devon, smoked around 40 cigarettes each day from the age of 15.
She attempted to quit smoking three times over the 50-year-period, trying hypnosis, acupuncture and patches.
However, the retired information systems manager eventually managed to give up in March, after attending a weekly NHS stop smoking clinic. She is being supported to quit with the use of patches and an inhaler.
Mrs Veit, who suffers from chronic obstructive pulmonary disease, has already seen significant improvement in the function of her lungs.
Carbon monoxide levels in her blood reduced from 26 parts per million (ppm) to just three in one week - the same levels as a non-smoker.
After a serious bout of pneumonia, which left me in hospital, I realised I must stop or I wouldn't last long.

Breathing is easier, I've got more energy, my self-esteem has improved and I no longer feel like a pariah.

I can also see the financial benefits - I've got more money in my purse at the end of the week.

It is hard, but never quit quitting. If I can do it after 50-odd years, there is hope for everyone.
– Ann Veit, Former smoker

The clinics are run at Axminster Medical Practice every Friday, along with three sessions a week in Honiton, Devon.
Mass rescues in Cornwall's dangerous riptides
Lifeguards rescued 32 people in just one hour from gnarly rip tides and large waves at Polzeath beach in Cornwall on Monday evening.
The water at the popular holiday destination was so full of swimmers and bodyboarders that lifeguards stayed on for one-and-a-half hours after their shift to ensure their safety.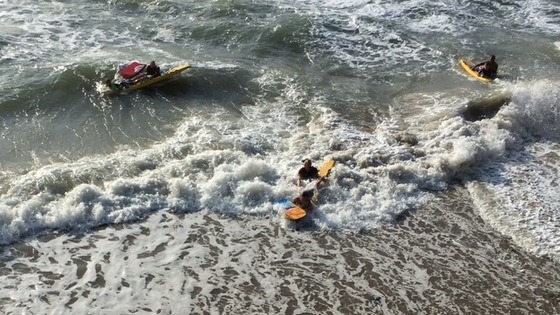 Senior lifeguard Ben Miskowicz explained how he and a colleague stood on the cliffs to direct the lifeguards in the water to flailing bathers.
He said: "I could see how strong the rip was, when the lifeguards stopped paddling on the rescue board they were pulled away very quickly, it was incredibly strong."
Bathers have been advised to speak to lifeguards about the potential hazards before entering the water.
Load more updates