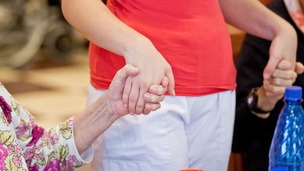 The Admiral Nurse Service gives relatives a dedicated support worker to help them deal with caring for someone with dementia.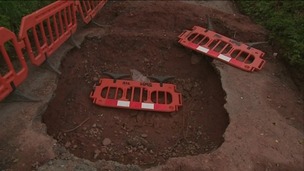 The Government has announced millions will be spent repairing the region's damaged roads. Here are the figures, and a pothole monster.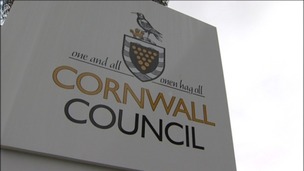 Cornwall Council's saving plans include about £12m cuts from adult care and health
Live updates
Shame and embarrassment stops one in four people in the South West seeking advice about money problems.
Research by the charity 'Action for Children' found that more than a quarter would put off seeking financial advice. Richard Lawrence reports.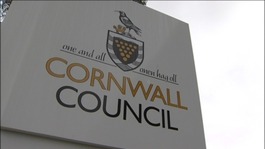 Cornwall Council's saving plans include about £12m cuts from adult care and health
Read the full story
Advertisement
Plymouth misses out on flood support fund
Cllr Tudor Evans, Leader of Plymouth City Council, tells ITV West Country that he believes Plymouth's businesses deserve a share of the Government's flood support fund.
Read more: Plymouth businesses miss out on Govt's flood support fund
Plymouth misses out on flood support fund
Plymouth will not be able to apply for financial help for businesses damaged in the storms. The city did not make the list of areas that would get government support as part of David Cameron's £10 million flood support fund.
Plymouth City Council leader Tudor Evans is calling on local MPs to demand money for local businesses.
Budget cuts decision day in Devon
Protesters gathered at Devon County Council's headquarters in Exeter today where in the last few minutes cuts of 28 million pounds have been approved. Youth centres and facilities for the elderly are facing closure. And Council tax is to go up by 1.9 per cent. John Andrews reports.
Budget cuts decision day in Devon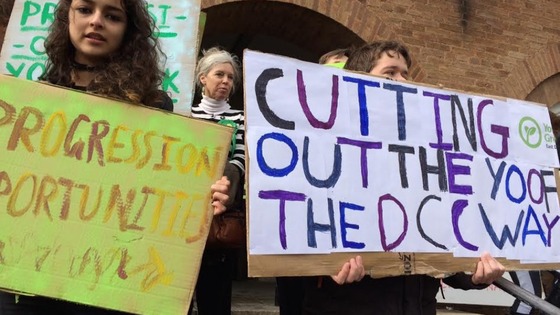 Youngsters concerned about cuts to council budgets which may affect youth services have been protesting at County Hall in Exeter.
They've also been joined by anti badger culling protesters who have also gathered over the culling on council owned land.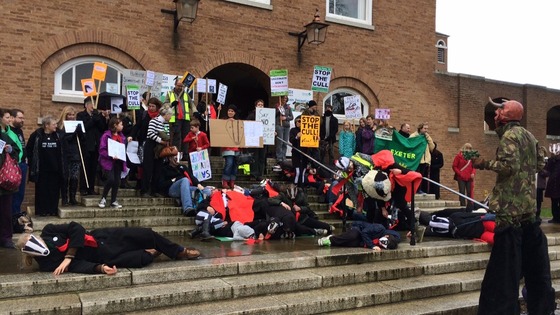 Advertisement
Budget cuts decision day in Devon
Bishop of Truro attacks Govt welfare cuts
The following are a selection of viewers' comments taken from the ITV West Country Facebook page.
If you went through the last war and survived during the fifties when there was a real food shortage then you'd know what it was really like. People today throw away so much food that can be used.
– Alan Cottrell
Always find it funny how religious leaders are always answering questions nobody was asking of them. When they are properly elected government officials they can make demands. Until then, their opinions carry no more weight than yours or mine. However, as leaders of such large organisations, if they want to take the responsibility of helping out and giving money and/or services for charitable purposes (as you or I could equally do if we had the time or money), then that would be very commendable.
– Ian Lovell
I am nearly 60, so was brought up in a home without central heating, knew what it was to survive off jam sandwiches if Dad's pay did not stretch to a whole week, did not have any luxury goods at all. I feel less inclined to have sympathy when people buy beer and cigarettes before food and then go down the food banks for their groceries. Welfare was set up surely as a safety net rather than a way of life. I am really sorry for genuine cases who are struggling, but [...] it does not help when headlines show families on welfare getting five times my income and I still work to support myself.
– Yvon Abbott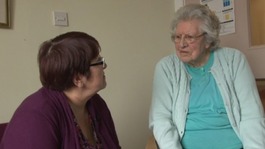 Protests from the young and old are expected outside County Hall in Exeter this afternoon as Devon County Council slashes £27 million.
Read the full story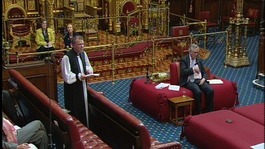 West Country bishops have urged the Government to tackle the UK's 'hunger crisis', saying it has a 'moral imperative' to act.
Read the full story
Load more updates