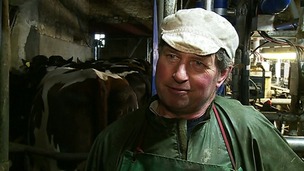 One of Dorset's leading farmers says he's increasingly frustrated with the Government's decision not to extend badger culling trials.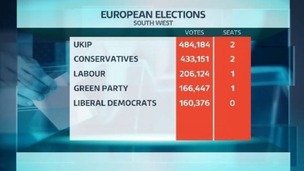 Results of the European election in the South West are revealed. UKIP won the most votes, while the Green Party won a first South West seat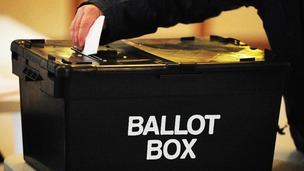 A successful day for UKIP, but Labour maintain their stronghold in Devon.
Live updates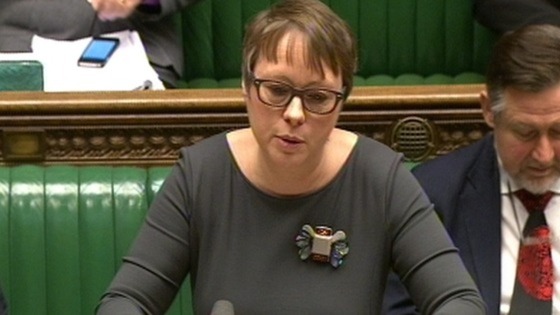 Shadow Environment Secretary Maria Eagle will be returning to Somerset today to vist areas affected by this year's floods. In February she visited Moorland, Sedgemoor and Bridgwater and met with people who lost their homes.
She also spoke with environmental agencies on the best way to address the flooding.
Public sector strikes
Widespread public sector strikes are planned for tomorrow, in a row over pay. Some fire staff and teachers are involved. The following unions are taking industrial action:
GMB (general trade union)
NUT (National Union of Teachers)
PCS (Public and Commercial Services, representing civil servants and others)
UNISON (general trade union)
Unite (general trade union)
Advertisement
Public sector strikes
Teachers across the West Country will be out on strike on Thursday 10 July, forcing the closure of many schools. It is part of an ongoing dispute over pay.
If your child goes to an academy school, you should check the individual school website.
For the latest information on council-run school closures, follow the links below (please note that councils update their links regularly as and when appropriate):
Rail options around Dawlish to be revealed
The Prime Minister promised a raft of multi million pound rail improvements in the West Country today. Rail experts said it wasn't enough and didn't solve the problems on the main line between Paddington and Penzance, claiming it was still stuck in the Victorian era.
David Cameron also didn't rule out building a new inland rail route to bypass Dawlish. Our Cornwall correspondent Steve Hardy reports.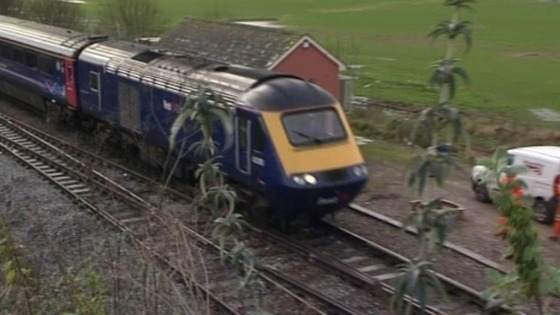 David Cameron will announce today that Cornwall will receive a multi-million pound package to improve the railway service.
It's hoped the £146.6 million deal will provide a faster rail service, lift the local economy and create new jobs. It's estimated that nearly seven million passengers use the rail network in Cornwall every year, with passenger numbers growing twice as fast as the national average.
West Country firefighters join national 24hr strike
A 24 hour national fire strike affecting the West Country has come to an end.
The strike action, which ended at 9am, was because of a row over retirement age and pensions.
Another strike is planned for seven hours on the 21st of June.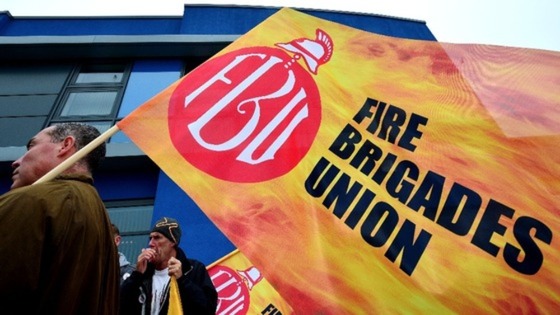 Advertisement
West Country firefighters join national 24hr strike
Firefighters across the West Country are on strike in the latest 24 hour walkout by the Fire Brigades Union.
They're angry at proposed changes to their pensions. The Fire Service across the region has urged people to be extra vigilant during the period of industrial action.
Trevor French from the FBU says they've got most people behind them:
Flybe back in profit
Exeter-based airline Flybe has announced its first profits in four years.
They've made a pre-tax profit of £8.1 million for the year to March, a significant improvement on last year's £41 million pound loss.
Flybe recently announced it will run three services a day between Exeter and London from October.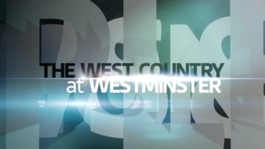 Join Alastair Stewart in Westminster for a look at this week's biggest political stories and how they affect us in the West Country.
Read the full story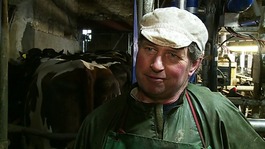 One of Dorset's leading farmers says he's increasingly frustrated with the Government's decision not to extend badger culling trials.
Read the full story
Load more updates