Camilla attended a tea dance at Bristol Trinity centre where she was swept off her feet by members of the Royal Voluntary Service.
Read the full story ›
The New Year honours list has been released and it features a number of names from our region
Read the full story ›
Advertisement
Zara and Mike Tindall are expecting a second child.
The couple already have a daughter, Mia Grace, who was born in Gloucestershire in 2014. They are said to be thrilled with the news.
The new baby, due around late spring, will be the Queen and Duke of Edinburgh's sixth great-grandchild.
The former England and Gloucester star took to Twitter to thank well-wishers:
Just a quick one to say thank you for the messages. We are very very happy about the little one on its way. 2017 is already starting well!!
The Prince of Wales has visited Slimbridge in Gloucestershire to celebrate 70 years of the Wildfowl & Wetlands Trust. He even cut the cake
Read the full story ›
The Queen, Prince Philip and Charles and Camilla have been visiting Poundbury to unveil a statue of the Queen Mother
Read the full story ›
The royal couple had to postpone their visit earlier after heavy fog on the islands delayed their flight
Read the full story ›
Advertisement
The Duke and Duchess of Cambridge's visit to the Isles of Scilly has been delayed because of bad weather.
William and Kate are due to spend the day touring the group of islands off the coast of Cornwall, meeting locals and learning about life on the remote outcrops.
But forecast fog has descended on the area and the couple are expected to arrive later in the day on the main island of St Mary's.
Their programme, which will also see them visit the islands of Tresco and St Martin's, is likely to be revised.
Commercial flights carrying tourists and residents to the island have also been suspended.
Their travel plans have been affected by the adverse weather like many people this morning
– Kensington Palace spokeswoman
The Duke and Duchess of Cambridge will spend today touring the Isles of Scilly as their visit to the West Country continues.
Our reporter Seth Conway is there and explains why this is likely to be such a special visit:
William and Kate will tour the three islands of St Mary's, Tresco and St Martin's to learn more about their industries, particularly the flower trade, and hear from local people about Scillonian life and culture.
The Isles of Scilly are part of the Duchy of Cornwall.
The Duke & Duchess of Cambridge will be visiting Cornwall and the Isles of Scilly between 1 and 2 September.
Over the two days, the royals will meet local organisations, businesses and charities, and visit a number of Duchy of Cornwall projects.
The Duke and Duchess of Cambridge will visit Cornwall and the Isles of Scilly between the 1st and 2nd September. https://t.co/9jWmtRJjn0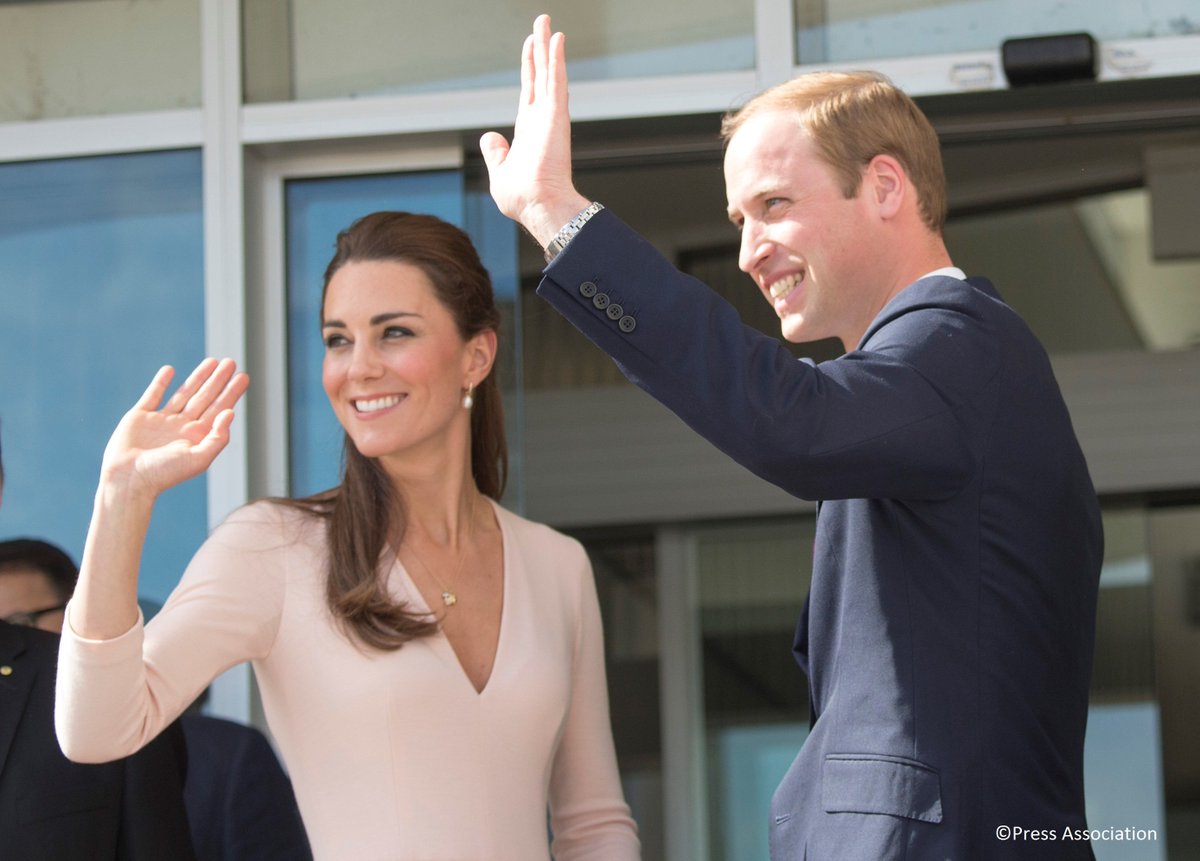 Load more updates