There are 14 results for "pentillie"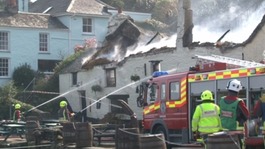 The Pandora Inn in Cornwall that was severely damaged by fire in 2011 has recovered To win Pub of the Year at the South West tourism awards.
Read the full story
Pentillie babies re-unite
Wartime babies born at a stately home in Cornwall were re-united today. Pentillie Castle near Saltash was used as a maternity hospital during the Second World War. One Pentillie baby travelled as far as Australia.
Advertisement
Pentillie babies re-unite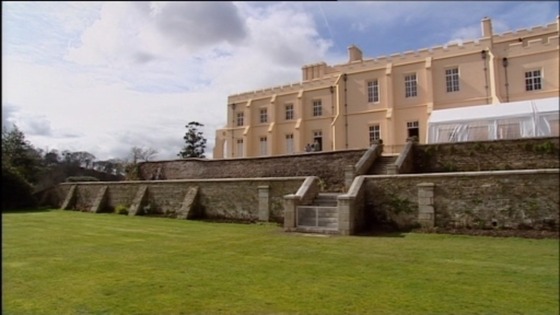 Pentillie Castle - where over 150 'wartime' babies are expected to gather today.
Pentillie babies re-unite
The owners of a castle in south east Cornwall have organised a 'Pentillie babies' reunion for everyone that was born in the building when it was used as a maternity hospital in the 1940s.
Today, many of these wartime babies will reunite at the event. Although the wartime babies have Pentillie Castle on their birth certificate, none have been back since. 150 people are expected to attend the special occasion.
Cornwall's own Richard III?
The story of Sir James Tillie is one of those great Cornish legends where truth is stranger than fiction. His remains have been discovered sitting up in a vault, just as he demanded in his will.
The mausoleum he built near the Tamar is being restored after three hundred years of decay.
Cornwall's own Richard III?
Descendant Sammie Coryton is delighted that the old family legend about her ancestor has turned out to be true!
Advertisement
Cornwall's own Richard III?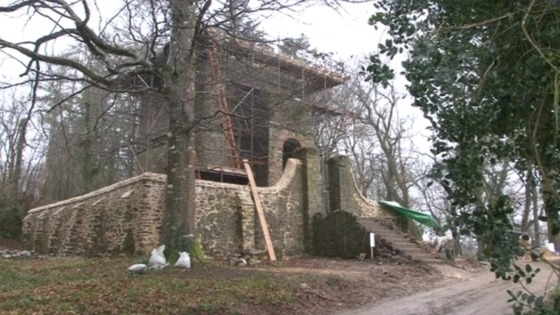 Archaeologists in Cornwall have found the human remains of Sir James Tillie after 300 years.
His remains were found on a chair at Pentillie Castle. It's understood he believed he would come back to life, so asked in his will that he be placed in a chair in the building rather than buried.
Mystery remains
The likely remains of Pentillie Castle owner Sir James Tillie have been unearthed in the castle mausoluem, 300 years after his death. No one knew he was buried there.
We don't believe there is any need to examine Jimmy's bones, and check his DNA. He's fine where he is, and there is no need to to rummage about in his bones just for the sake of it. We have popped a little time capsule - well, natty tupperware with the History of Pentillie book and a little note explaining what we got up to - for when someone next has to restore the mausoleum and wonders what this funny vault is underneath. Apart from that, R.I.P Sir James. We hope you enjoy the new and improved view!
– Sammy Coryton, Pentillie Castle co-owner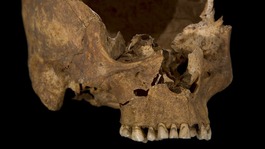 Archaeologists may have found the remains of Pentillie Castle's eccentric owner Sir James Tillie, who has been missing for 300 years.
Read the full story
Archaeologists in Cornwall are trying to identify remains found in a previously unknown chamber at Pentillie Castle near Saltash. It's thought they may be those of Sir James Tillie, who built the landmark more than 300 years ago.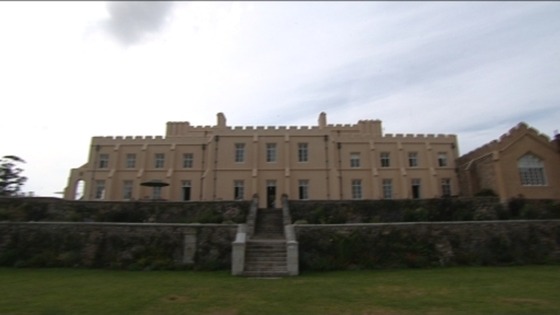 The find follows grant funding to renovate the castle's mausoleum.
Load more results