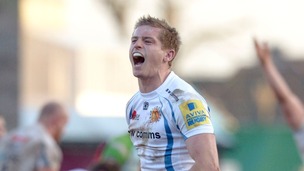 Exeter Chiefs beat West Country rivals Gloucester with the last kick of the match at Sandy Park.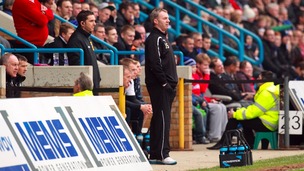 John Sheridan has agreed 'in principle' to stay on as Plymouth Argyle manager. Here's a look at his tenure so far.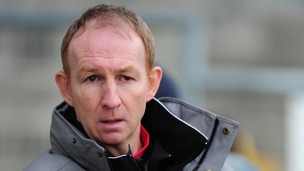 Torquay United won 2-0 at Morecambe to move above Plymouth Argyle on goal difference after the Pilgrims lost 1-0 at home to Rotherham.
Live updates
Yeovil Town victory parade
Yeovil Town to celebrate promotion with open-top bus tour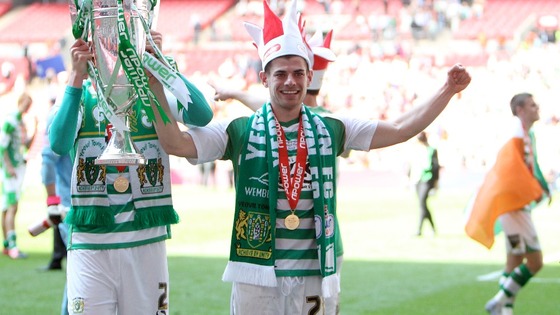 Yeovil Town are celebrating their promotion to the Championship today [Tuesday] with an open-top bus tour.
The players will leave Huish Park at 12.30pm and make their way to The Borough in the centre of town, where they'll stop for an hour to allow fans to see the League One play-off trophy.
Yeovil Town victory parade
Yeovil promotion to boost town's economy
Promotion brings prospects of challenge, trophies and bigger teams. But while Huish Park regularly welcomes home supporters to the stands, it's rarely a sell-out at the 9,500 seater stadium.
But things could be about to change as hosting the likes of FA Cup winners Wigan, along with teams such as Leeds United and Queens Park Rangers, should give a boost to the town's economy.
Advertisement
Yeovil Town victory parade
West Country (E)
Yeovil Town celebration bus tour tomorrow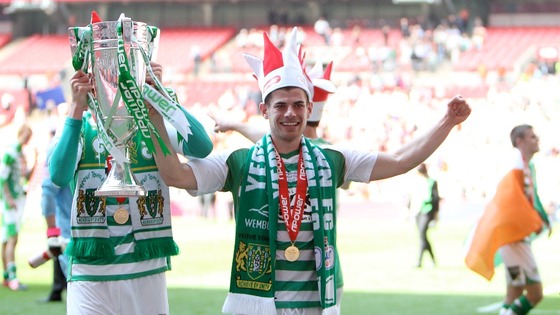 The victorious Yeovil Town team will take part in an open top bus tour of the town tomorrow [Tuesday] to celebrate their promotion to the Championship.
Manager Gary Johnson and his squad will display the Play Off Trophy from the top of the bus which will arrive at Huish Park at 12.15pm.
They will head into the Borough at approximately 1pm and will stay for around an hour. At 2pm the team will head for Agusta Westland in Lysander Road arriving at approximately 2.30pm. After another hour of celebrations the buss will head back to Huish Park.
Yeovil Town victory parade
West Country (E)
Yeovil's Joe Edwards hopes Gary Johnson will stay
Yeovil Town's Joe Edwards is celebrating being back in the Championship after the team's Play Off Final win over Brentford. The former Bristol City player has also pleaded for manager Gary Johnson, who is out of contract, to stay and guide the team next season.
Cornwall reach County Championship Final
Cornwall will play Lancashire in the final of the Rugby Union County Championship at Twickenham next Sunday after a thrilling semi final victory.
Cornwall beat reigning champions Hertfordshire 41-29 at Camborne to clinch their first Twickenham final in 14 years.
Yeovil Town victory parade
West Country (E)
From non-league to Championship in 10 months
Yeovil's Sam Foley was playing non-league football with Newport County ten months ago.
Next season he'll be playing in the Championship. He describes it as 'unreal':
Advertisement
Yeovil Town victory parade
West Country (E)
Byron Webster: 'Best moment of my career'
Yeovil Town defender Byron Webster describes today's win as the 'best moment of his career'.
He's looking forward to playing big clubs like Leeds United and QPR next season:
Yeovil Town victory parade
West Country (E)
Terry Skiverton: 'A great story'
Yeovil Town's Assistant Manager Terry Skiverton has seen it all at Huish Park.
He arrived as a player when Yeovil were a non-league club. He became captain and led the team into the Football League in 2003, and up to League One two years later.
Skiverton replaced Russell Slade as manager in 2009, before stepping aside when Gary Johnson returned to the club at the beginning of 2012:
Yeovil Town victory parade
West Country (E)
Captain played on with a broken nose
Yeovil Town captain Jamie McAllister reveals he broke his nose in the first minute of today's game:
Yeovil Town victory parade
West Country (E)
Paddy Madden: 'Best goal of my career'
Load more updates