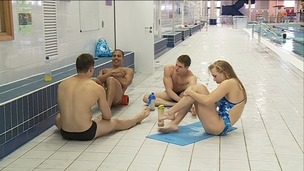 Plymouth swimmers prepare for the Commonwealth Games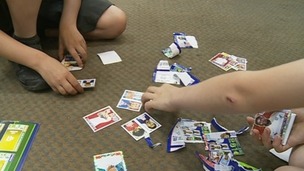 Since the World Cup of 1970, children have been collecting and swapping Panini stickers.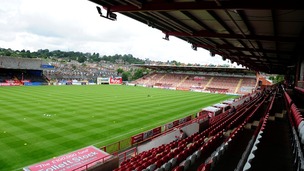 Exeter City have taken out a short term loan from the Professional Footballers Association.
Live updates
Plymouth's Tom Daley and his dive partner James Denny have taken the silver medal in the Synchronised 10 metre platform at The Commonwealth Games in Glasgow.
They'd been lying in last place with just one dive remaining, but saved their best until the end and leapt up into second place to take a medal.
Chris Opie, a professional rider from Cornwall, has been speaking to ITV News with his assessment of the challenges faced for riders in the Devon leg of The Tour of Britain.
Advertisement
Plymouth celebrate Ben Proud's Commonwealth success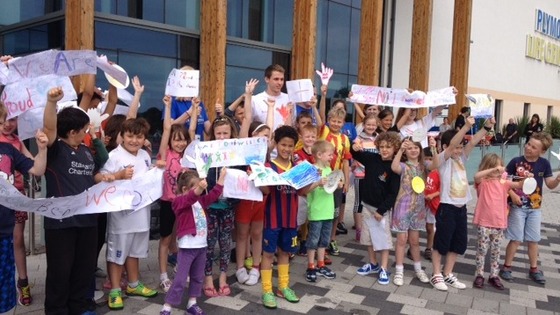 Plymouth swimmer Ben Proud has arrived home in Plymouth after winning two golds at the Commonwealth Games.
He received an enthusiastic reception from a young crowd inspired by his success.
He even had time to pose for pictures with his fans, including our reporter Jacquie Bird.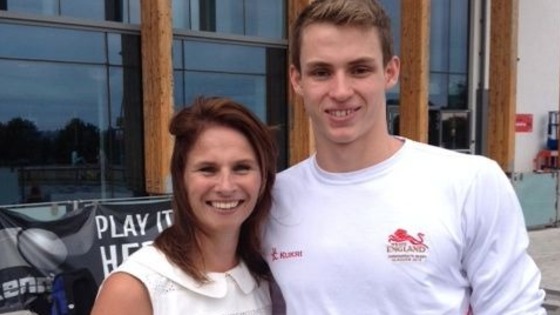 Plymouth celebrate Ben Proud's Commonwealth success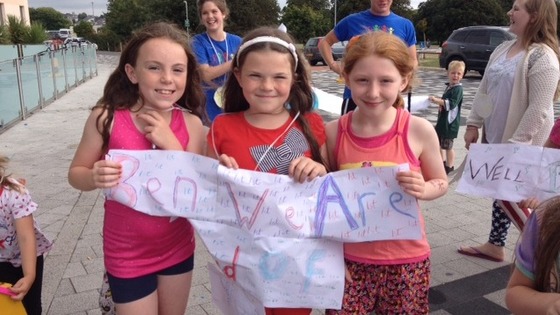 Plymouth swimming star Ben Proud will be welcomed home to Plymouth tonight.
A crowd are gathering at the Plymouth Life Centre to cheer for the double gold medalist. Youngsters inspired by the successful athlete have made banners to celebrate the occasion.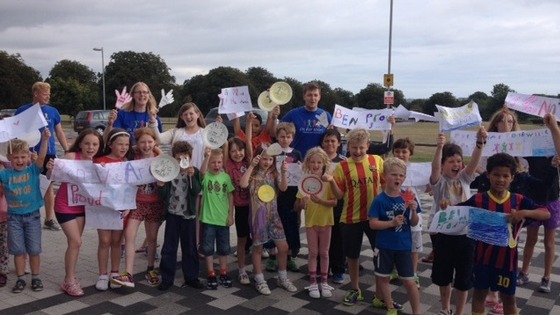 West Country's Commonwealth medal tally increases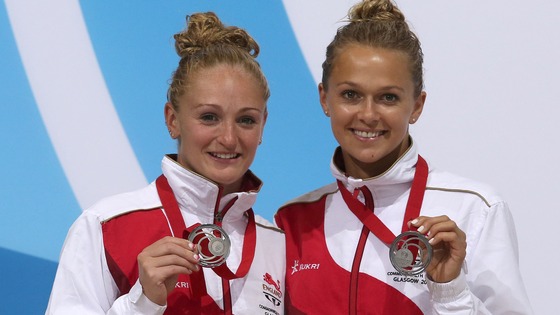 All three of Plymouth's divers competing in the women's 10m competition have qualified for the final.
Tonia Couch and Sarah Barrow, who won a silver medal in the synchronized event yesterday, qualified in third and ninth place respectively.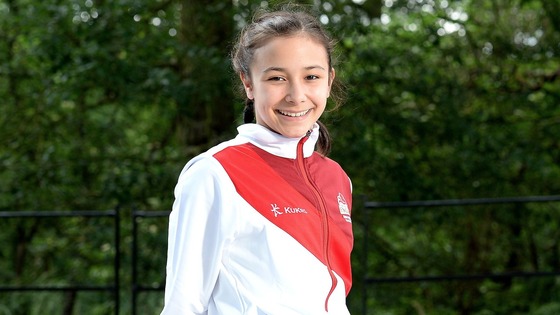 And Team England's youngest member, 13-year-old Victoria Vincent, who also trains at Plymouth's Life Centre, qualified in eighth place.
The final
West Country's Commonwealth medal tally increases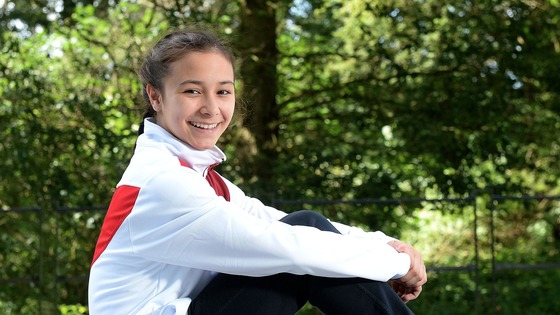 Plymouth diver Victoria Vincent is about to take to the pool in the qualifying round for the women's 10m diving competition.
13-year-old Victoria almost didn't make it to Glasgow because it was feared she was too young. On finding out the news last month that she could go, she tweeted her delight.
I am glad to say that after the long appeal I've been told I can go to Commonwealth Games!! Thank you @werengland ! I'm over the moon! ?
Advertisement
Plymouth celebrate Ben Proud's Commonwealth success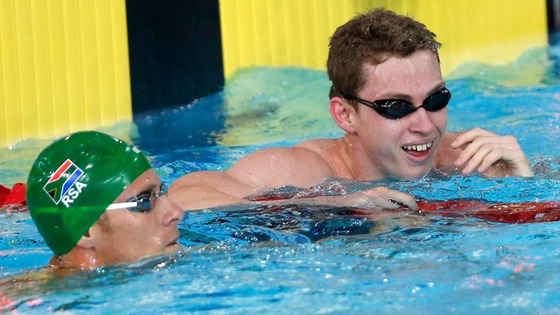 He had the almost home crowd in Glasgow cheering him on to his gold medal at the pool last night.
The teenager, who lives and studies in Plymouth, has more than lived up to all the pre-Games hype, and is now being touted as a future Olympic Champion.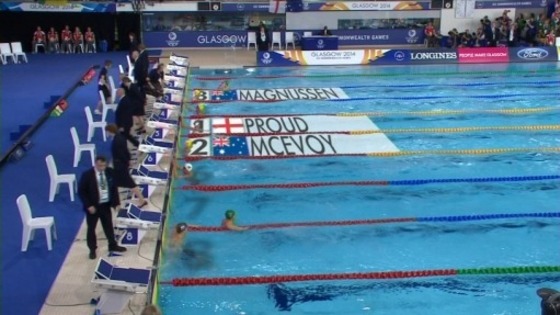 Ben Proud's amazing achievements at the Commonwealth Games, two Games Record, two British records, two golds and a bronze have really put him on the map as far as international swimming is concerned. The youngest swimmer in the field last night he took apart the much fancied Australians to storm once again to victory.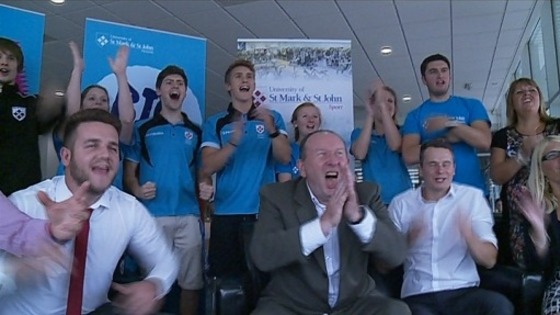 Today at the University of St Mark and St John where Ben is studying they were relishing his success.
Ben is studying part time at the University to enable him to continue his training. He's in the pool in excess of twenty hours a week - and that's not including his strength and fitness training and his competitions. Fitting in studying as well is hard.
His storming success in Glasgow over the past week is testament to all the work that's been put in to get him there. It's not just Ben Proud who's become a big name in swimming - Plymouth has too. It must now be the place to come to train.
It's high tech facilities like this that encourage elite athletes to choose the University of St Mark and St John. who knows if one of thes youngsters here today could be the next Ben Proud.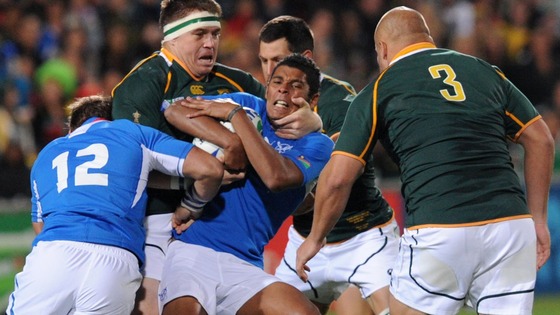 Exeter Chiefs have signed Namibian international Chrysander Botha from South African Super 15 outfit the Lions. The 26-year-old full back, who was in the Namibia squad at the last World Cup, will be available for the Chiefs three pre-season games, which start with a trip to Cardiff Blues on Friday, August 15.
At 6ft 1in tall and weighing 14st, He will give the Chiefs more options in the No. 15 jersey in the wake of Luke Arscott's departure to Bath.
The Chiefs start their Aviva Premiership campaign by visiting newly-promoted London Welsh on Sunday, September 7.
West Country's Commonwealth medal tally increases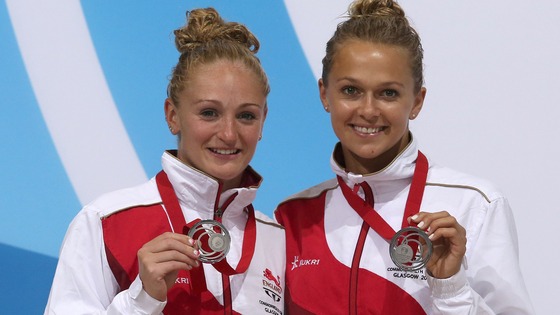 Plymouth's Tonia Couch and Sarah Barrow have won a silver medal at the Commonwealth Games.
The synchronised diving pair duo for the first four rounds of the 10m competition, but were eventually beaten by the Canadian pair.
West Country's Commonwealth medal tally increases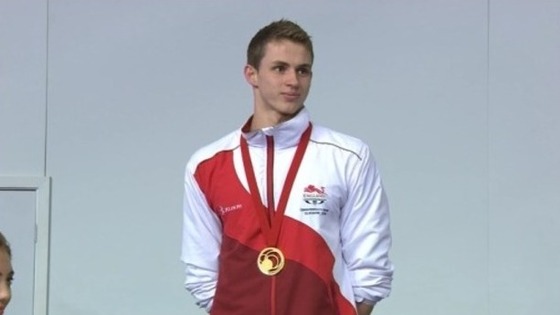 Plymouth's Ben Proud has completed an outstanding Commonwealth Games sprint double by adding the 50 metre freestyle crown to his 50 metre butterfly gold.
The 19 year old came home in 21 point 92 seconds, holding off stiff competition from the Australians Cameron McEvoy and James Magnussen, who took silver and bronze.
Load more updates