West Country Weather
A look at today's forecast
Advertisement
Its raining from the word go. Some heavier pulses - totals of 10 to 20 millimetres. East Devon and Dorset particularly prone.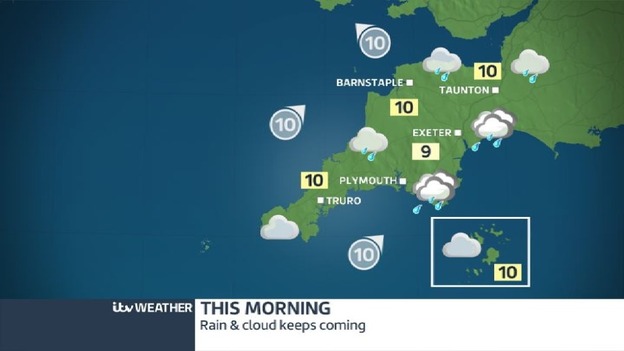 By the afternoon the rain may well clear from Cornwall and West Devon. Temperatures here are pushed up and there could be brighter spells later in the day.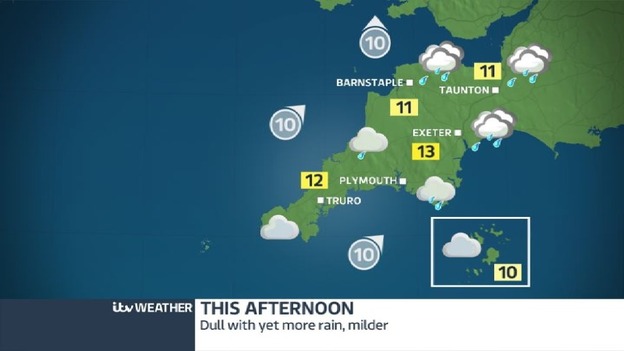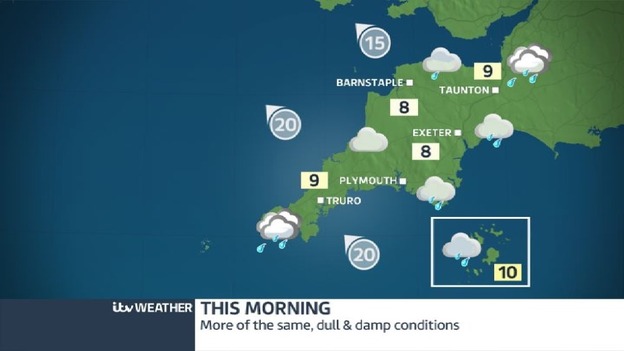 Little difference to the overnight conditions. Maybe stronger winds by this morning. Same dampness and low cloud.
Even the temperatures match in the afternoon. More rain at times. Possibly a glimmer of brightness appearing in South Cornwall.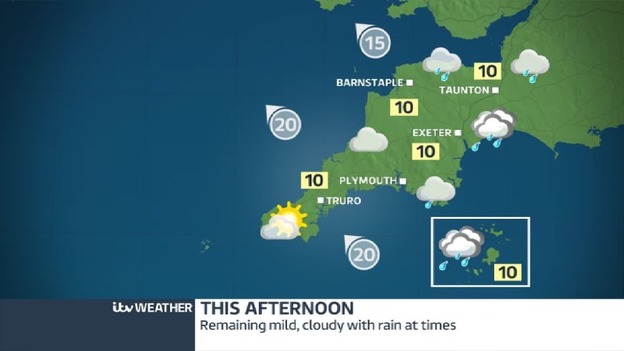 Well the sunshine didn't last! Here's Bob with the latest forecast:
Advertisement
Bob Crampton has the regional forecast for Wednesday:
We've left the sunshine behind. Today starts as it means to go on - cloudy with rain in the west.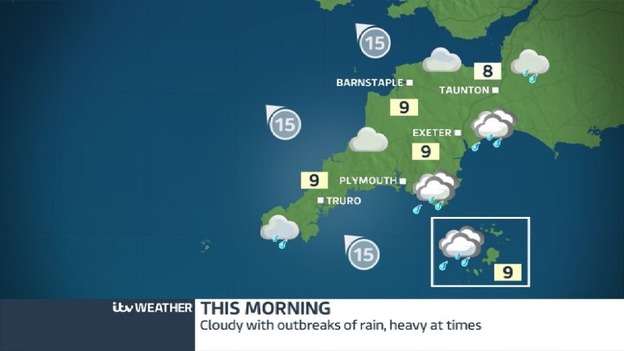 Very little changes in the afternoon. Could be drying up a little in Cornwall and West Devon. Temperatures just above average.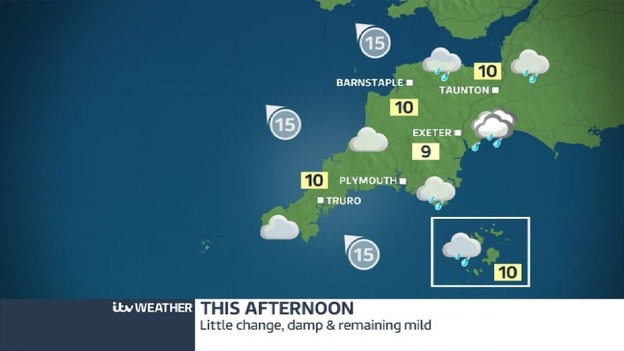 Most of the region will see plenty of sunshine and mild temperatures this afternoon, but enjoy it while you can as rain is on the way for the rest of the week.
Here's Bob with the latest forecast:
Load more updates
Back to top