West Country Weather
A look at today's forecast
Leaders from Exeter's businesses and Council went to London today to launch a new campaign promoting the city.
Exeter is hoping to build on the success of winning three national awards for different aspects of city life.
Advertisement
Kate Reeves has the forecast for tonight and Sunday:
Watch the latest forecast with Kate Reeves:
Advertisement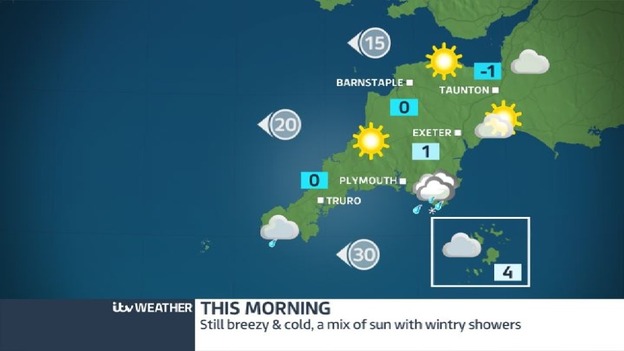 Outbreaks of sleety rain may well be around for areas close to the south coast this morning. A lot more cloud and brighter breaks restricted. A cold and breezy start.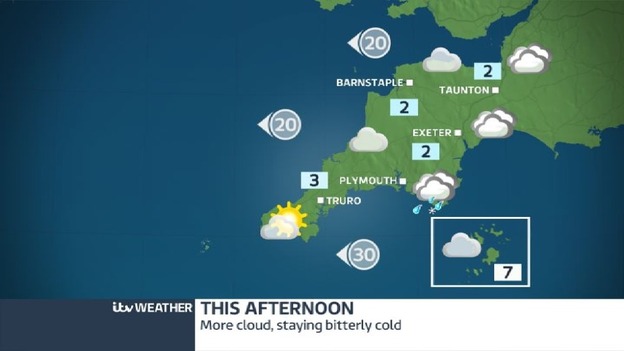 The coastal flurries fading in the afternoon. The cloud increasing and thickening...not a lot of hope for those temperatures.
Load more updates
Back to top