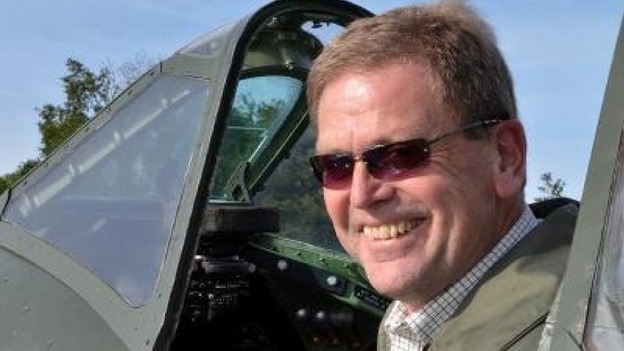 A pilot who died when his light aircraft plunged into cliffs may have deliberately taken his own life.
Former Royal Navy officer Andrew Stillwell-Cox died when his plane crashed close to RAF Portreath just minutes after taking off at nearby Perranporth airfield on Saturday.
Emergency services found the burning wreckage dangling precariously close the cliff edge at Sheep Rock, surrounded by pockets of fire.
Devon and Cornwall Police confirmed that suicide is one of the lines of inquiry being pursued by detectives.
A major rescue operation was launched involving a search and rescue helicopter from RNAS Culdrose, Devon and Cornwall Police, Cornwall Fire and Rescue Service and Falmouth Coastguards.
Nobody else was thought to have been in the aircraft and there were no casualties on the ground.