Beach Invasion
Royal Marine Commandos and warships are taking part in a big naval exercise today.
Plymouth's shoreline came under attack today by sailors and Royal Marines as a preview to a major exercise that's about to get underway. 3,000 Royal Naval personel and 500 Royal Marines are to be deployed on an international exercise called Operation Cougar.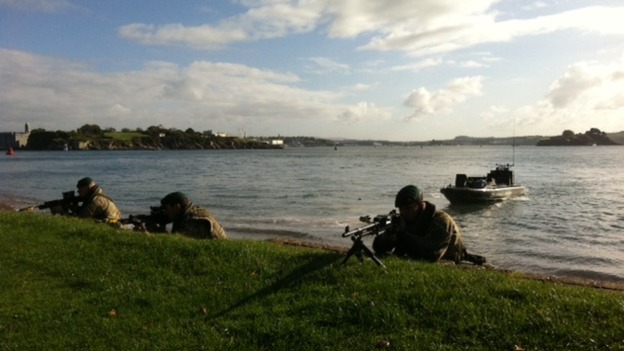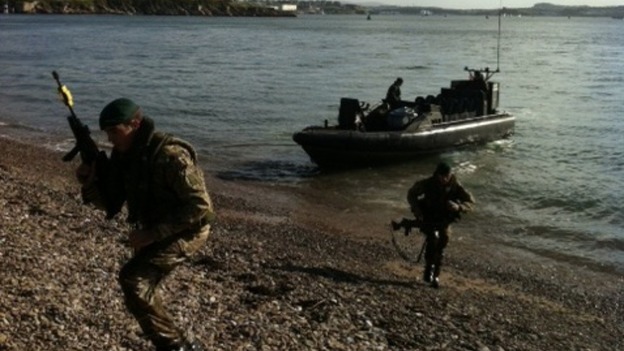 Advertisement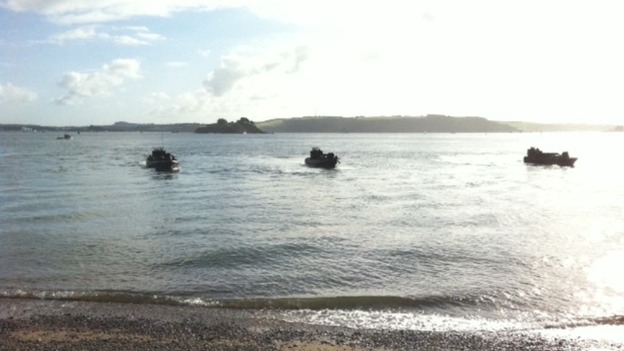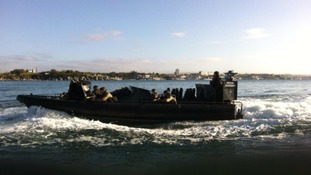 Royal Marine Commandos storm a beach and scale a cliff face in the first display of the forces taking part in Exercise Cougar
Read the full story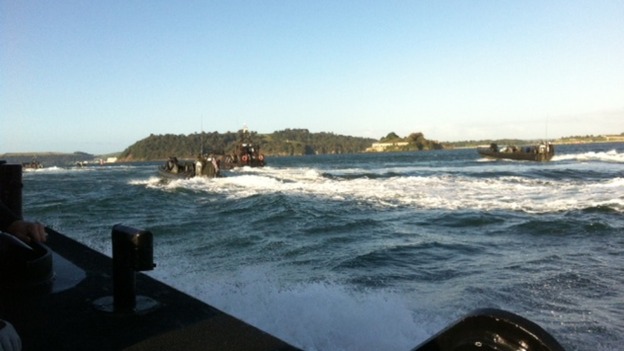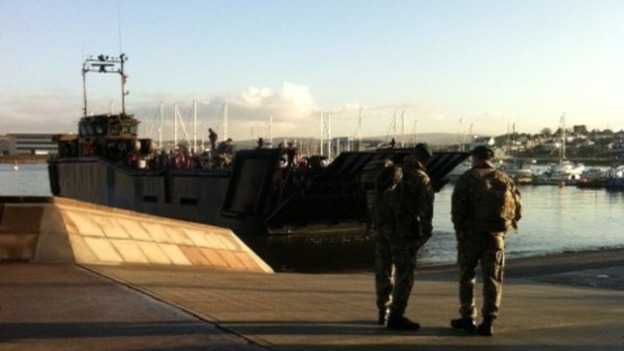 Picture from the beach where Royal Marine Commandos are preparing to take part in a Naval exercise. Our reporter Jacquie Bird is there.
Advertisement
Back to top