Damien Hirst's 'Verity'
Damien Hirst's controversial 22-metre bronze sculpture of a pregnant woman is put in position in Ilfracombe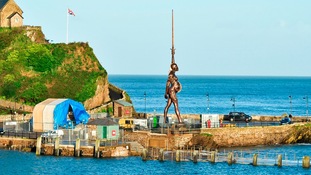 The Mayor of Ilfracombe has spoken out after hearing constant criticism that the Verity statue in the town endorses teenage pregnancy.
Read the full story
Shots of Hirst's 'Verity' being moved into position
Advertisement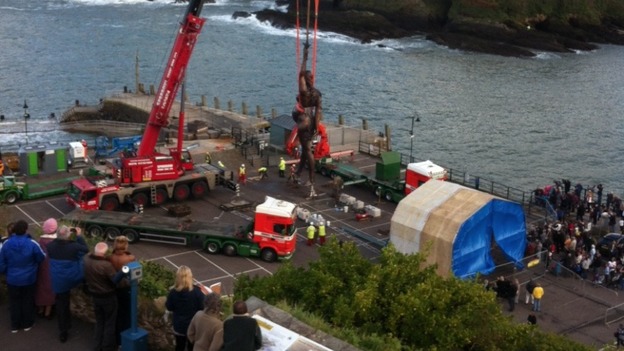 Our Devon correspondent Seth Conway is following the operation to put the 22 metre statue by Damian Hirst in place on Ilfracombe Pier. He's sent this report from the site.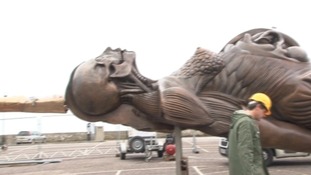 A controversial statue by Damien Hirst is on the verge of being hoisted into position in Ilfracombe
Read the full story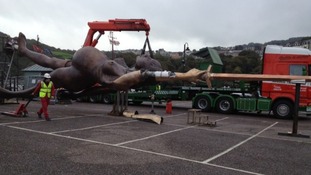 The people of Ilfracombe are now the custodians of a giant Damien Hirst sculpture
Read the full story
Advertisement
Damien Hirst's controversial sculpture of pregnant woman 'Verity' has arrived at Ilfracombe.
The 20-metre high bronze is being unloaded in several different sections, and will be assembled on site.
It's a 20 year loan by the sculptor, who lives in nearby Combe Martin.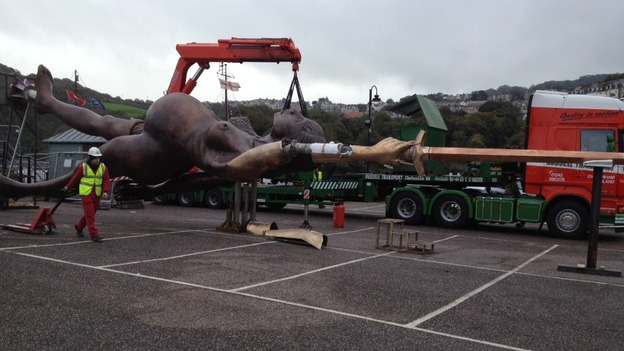 Back to top