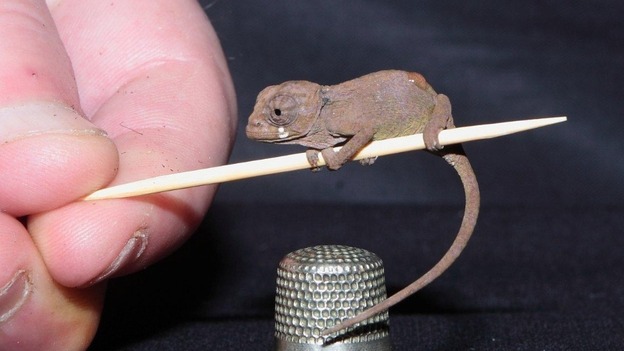 Two tiny baby chameleons have hatched from eggs at Exmoor Zoo. The three horned Johnston's chameleons are just 3cm long and are thought to be the first of their species to hatch in captivity in the UK.
They are identical miniatures of their parents who were rescued from an illegal shipment which was on its way to the Czech Republic.
They are now being fed gourmet meals of fruit flies and just-hatched crickets. At the moment they're around the size of a 10p piece when curled up but they can grow to 30 cm or more.