New Flights For Newquay
Easyjet announces new routes from Newquay airport to London and Liverpool
Bob Crampton has the latest forecast for Thursday:
New routes from Newquay to London Southend and Liverpool's John Lennon Airport have been announced by easyJet.
The airline will operate six services per week to Liverpool and London Southend starting in June 2013 and tickets are now on sale.
The new routes are expected to attract around 20,000 passengers to and from Cornwall.
Today's announcement that easyJet will be operating fromNewquay Cornwall Airport is great news for local residents, Cornish businesses andholidaymakers. These new routes will make accessibility to and from Cornwall easierthan ever and open up new areas for travellers. This not only gives local businessesthe opportunity to attract new visitors and drive additional revenue during thesummer months but will also help people within the region to visit friends and familyout of the county more conveniently
– Cllr Stephen Rushworth, Cornwall Council
Advertisement
Following the news that easyJet will begin operating new routes from Liverpool and London Southend to Newquay, Al Titterington, Managing Director of the airport commented:
This is fantastic news for the airport and Cornwall to attract an airline of easyJetstature. The North West and London areas are key business and tourism marketsand the addition of Liverpool and London Southend will compliment our routenetwork. We have been in discussions with easyJet for a number of months and we arelooking forward to working with them in developing services to and from Cornwall.Discussions are ongoing for new easyJet destinations to Europe and in particular tothe Mediterranean being introduced in 2014
– Al Titterington, Managing Director of the airport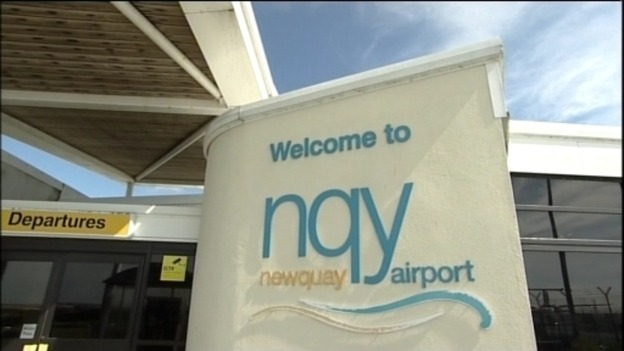 Newquay airport has announced that it will begin flights to London and Liverpool next year. Easyjet will run the three times weekly service from June, flying to and from John Lennon Airport and London Southend.
Back to top