Sherborne Tesco row
Business owners in Sherborne are protesting at plans for a Tesco supermarket. They fear the superstore could take trade away from the town centre.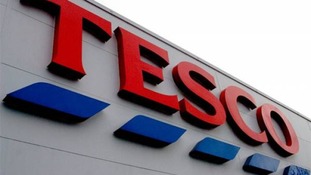 The supermarket Tesco is in the firing line as another West Country community prepares to fight plans for a superstore.
Read the full story
Protest over supermarket row
Around five hundred people have marched through Sherborne protesting against proposals for a Tesco supermarket.
The demonstration coincided with a consultation by Tesco over plans for a superstore on the outskirts of the town in Dorset. Many shops closed for an hour to show how they think the town centre will be affected.
Advertisement
Sherborne shops close in anti-Tesco protest
Shops in Sherborne closed for an hour this lunchtime in protest at plans for a Tesco supermarket. Traders fear the superstore could take business away from the town centre.
Tesco is asking residents for their views. It wants to knock down a hotel on the outskirts of town to make way for the development.
A separate campaign is also underway in favour of the plan. A consultation session is being held at the moment in Digby Hall.
Sherborne businesses fight plans for new Tesco
by Duncan Sleightholme
Shop owners in Sherborne, Dorset, say a new supermarket will take vital trade away from the high street - a claim Tesco denies. The company wants to build a store on the site of the Sherborne Hotel, on the town's outskirts.
Back to top