May Bank Holiday: What's on
All the events and festivals happening in the South West this May Bank Holiday.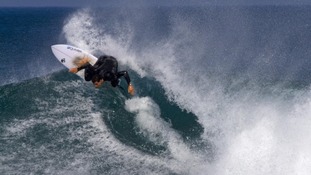 A highlight of the UK surfing calendar is underway at Watergate Bay this weekend.
Read the full story
After one of our wettest winters, Lyme Regis in Dorset has suffered some serious landslips over the past few months. But its unique geology was celebrated today [Saturday] at its eighth Fossil Festival. Watch Richard Lawrence reports.
Advertisement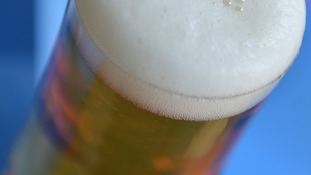 Following the success of the 2012 event, the Burnham Beer Festival is returning to the town this weekend.
Read the full story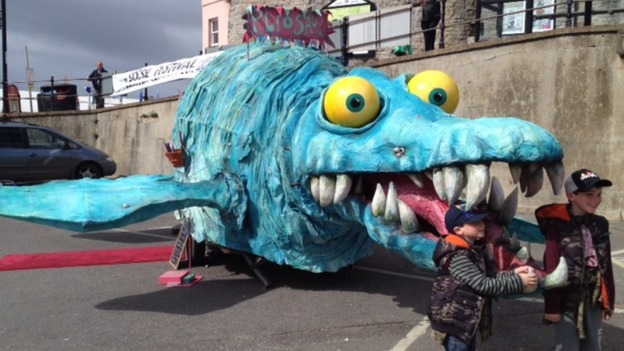 The 8th Lyme Regis Fossil Festival takes place this weekend.
The annual event aimes to celebrate the region's coastal 'treasures'.
Lyme Regis sits at the heart of the Jurassic Coast where the cliffs stretch from Exmouth to Swanage.
The festival will explore the marine habitats that produced different types of cliffs; chalk, lias, or red mudstone.
Watch highlights of the event from last year: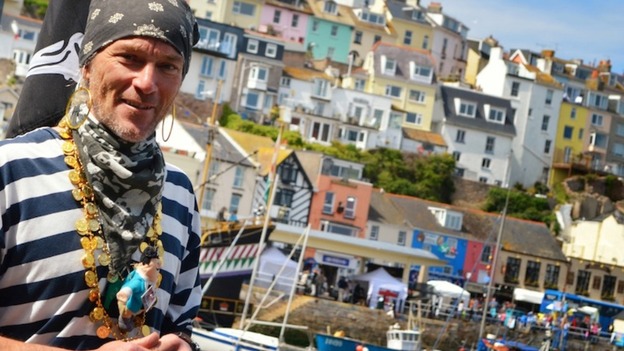 Up to 2,000 pirates will be heading to the historic fishing port of Brixham on Devon's English Riviera today [Saturday] for the first day of the Brixham Pirate Festival.
The annual event attracts visitors from all over the world.
It takes place on Saturday 4th and Sunday 5th May.
Advertisement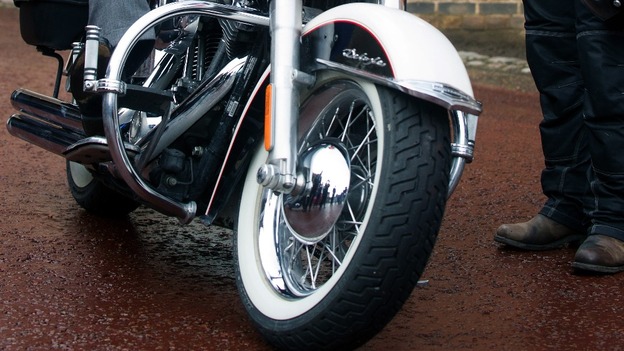 Thousands of bikers are expected in Paignton, Devon today for the annual Bikers Make A Difference (BMAD) festival.
The event is one of the largest gatherings of bikers in the South West and has been running for ten years.
It's in aid of charity and all money raised will be donated to the Devon Air Ambulance, St John Ambulance and Torbay Young Carers.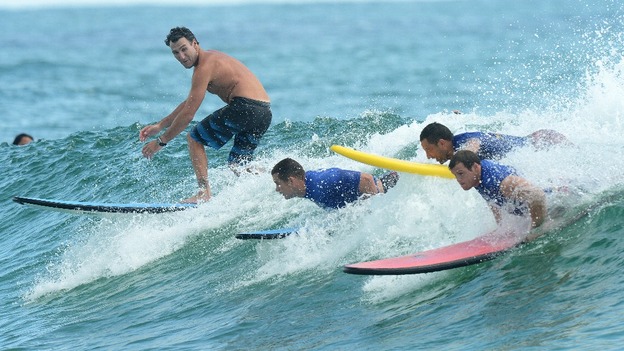 One of the highlights of the UK surfing calendar will return to Watergate Bay this weekend when the 41st English National Surfing Championships takes place.The event attracts the best surfers from across the country to compete for the English title in 14 categories.
For the second year in a row the event has been organised by first year Cornwall College Newquay students from the Surf Science and Technology Foundation Degree.
Back to top