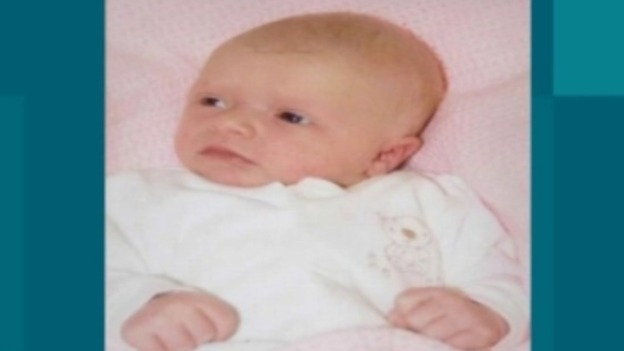 The mother of a baby who was shaken to death has described the child's father as a monster. Benjamin Roach from Plymouth was today jailed at Plymouth Crown Court for seven years for causing the death of one-month-old Roxie Hopkins-Roach in September 2010.
Kelly Hopkins was at court for the sentencing
"He is a monster. I hope he rots - I don't think he has realised how much he has destroyed my life."
She added that the fact that Roach had been found guilty meant Roxie could rest in peace.
"The justice I have fought for, finding the truth about what happened to Roxie, and knowing she is now in a better place, has been all I've wanted. And now I can finally say I have achieved it."