Experts to examine UK weather
Leading forecasters and scientists are due to meet at The Met Office in Exeter today to discuss what is causing the UK's unusual weather conditions.
As we bask in the hottest day of the year so far, our cameraman Steve Codling has been out on Weymouth seafront, filming people taking advantage of the sunshine.
Sit back and enjoy 40 seconds of fine weather (and hope it lasts a bit longer)
Ian Axton interviews Prof Adam Scaife, one of the experts at the weather conference at the Met Office in Exeter. He talks about what could be behind the series of wet summers we've been facing.
Advertisement
Exeter has been the venue for a gathering of some of the country's leading climate experts as they try to work out what's happening with our weather.
Cold springs, wet summers and some extreme weather events have left forecasters scratching their heads about what's behind it.
National by Laura Tobin - Daybreak Weather Presenter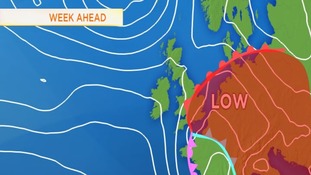 Has summer finally arrived? It'll feel like it this week as warm air is drawn up from the near continent. Airflow is bringing warmer air.
Read the full story
National
Snow or sleet now falls on the UK an average of 33 days a year according to figures from the Met Office between 1971 and 2000.
Meteorologists and scientists meet this afternoon at the Met Office to discuss recent, unusual weather patterns in the UK.
The Met Office records the most extreme weather as follows:
March 2013: Coldest since 1962
April 2012: Wettest ever on record
Spring 2012: Warmest ever
Highest daily maximum temperature record: 38.5C, August, 10, 2003, Faversham (Kent)
Lowest daily minimum temperature record: -27.2C, February 11, 1895, Braemar (Aberdeenshire)
Highest 24-hour rainfall totals for a rainfall day: (0900-0900 GMT): 279mm, July 18, 1955, Martinstown (Dorset)
Gust speed: 142mph, February 13, 1989, Fraserburgh (Aberdeenshire)
Snow: Between 22 January and 17 March, 1947 snow fell every day somewhere in the country
Read: A possible change of view on impact on climate change?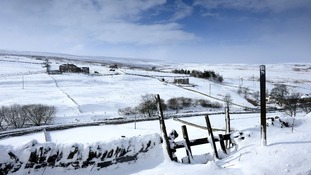 Don't expect any hard conclusions from today's brainstorming session. But there could be a significant shift in thinking over climate change
Read the full story
Advertisement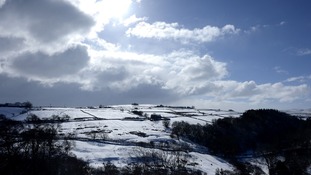 Leading scientists and meteorologists will meet later today at the Met Office to discuss the UK's unusual weather patterns in recent years.
Read the full story
National
March 2013 was the coldest on record since 1962
The average average temperature in March was 2.2C - 3.3 degrees below the average temperature for that time of year.
A reading of -11.2C was taken in Braemar, Aberdeenshire, on April 2, making it the coldest night since 1917.
National
We have seen a run of unusual seasons in the UK and northern Europe, such as the cold winter of 2010, last year's wet weather and the cold spring this year.

This may be nothing more than a run of natural variability, but there may be other factors impacting our weather.

For example, there is emerging research which suggests there is a link between declining Arctic sea ice and European climate - but exactly how this process might work, and how important it may be among a host of other factors, remains unclear.
The Met Office is running a workshop to bring together climate experts from across the UK to look at these unusual seasons, the possible causes behind them, and how we can learn more about those drivers of our weather.
– Stephen Belcher, head of the Met Office Hadley Centre
National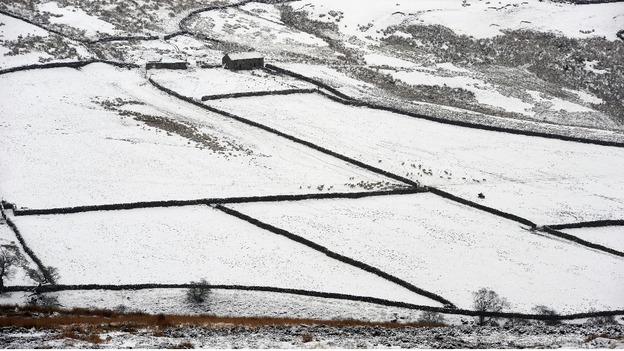 Leading forecasters and scientists are due to meet to discuss what is causing the UK's unusual weather conditions.
It comes after the freezing winter of 2010, last year's droughts and floods and the coldest spring for more than 50 years.
Read: Met Office to investigate Arctic link to record low temperatures in the UK
Discussions at the Met Office in Exeter will seek to answer whether the unusual seasons were the result of natural variation or linked to impacts of climate change, such as melting Arctic sea ice, which could be influencing weather
Back to top