West unemployment down
The number of people claiming unemployment benefit in the West Country fell in July according to the latest jobless figures published on Wednesday by the Government
The number of people without a job in the south west is down. According to the government's latest figures five thousand fewer are out of work, that's a fall of six per cent.
But the numbers in traditional salaried jobs with guaranteed hours and paid holidays is falling. John Andrews has been to Axminister, which was badly hit when the town's main employer went into administration.
East Devon was badly hit when Axminster Carpets went into administration putting 300 jobs at risk.
The new owners have taken back half the original staff and believe the town is now more optimistic for the future.
The former Mayor of Axminster Cllr Andrew Moulding spoke to ITV News West Country:
Advertisement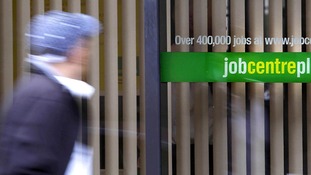 Unemployment is down again but where are the new jobs and do they help the long term unemployed get back into work?
Read the full story
National
Today's figures show a record high employment level, with more women in work than ever before.

This growth has been driven by a rise in permanent, private sector jobs, which suggests businesses are feeling positive about the future.
– Pensions Minister Steve Webb
With 29,000 fewer people claiming Jobseeker's Allowance compared to this time last month, and more people in work than ever before, today's figures paint a positive picture of the UK labour market.

There are now more jobs available than at any time since the end of 2008, and more hours being worked than ever before - which shows that there are opportunities out there for people who want to work and get on in life.
– Employment Minister Mark Hoban
National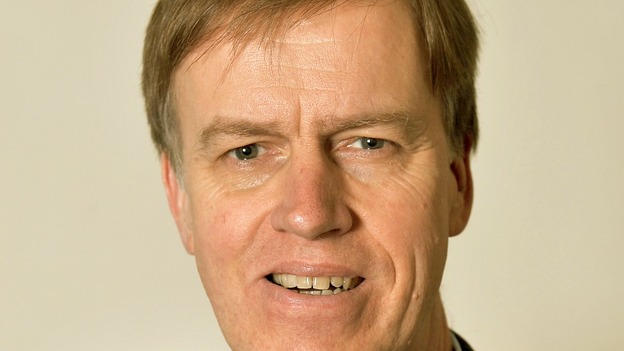 Stephen Timms, shadow employment minister, said: "The Government's welfare reform has comprehensively failed at a time when youth unemployment is edging towards a million, and long-term unemployment is at its highest level in 17 years.
"The Youth Contract is on course to miss its target by 92 per cent, and the flagship Work Programme has not hit a single one of its minimum performance standards."
National
The jobs news is mixed. A further rise in employment is encouraging but the number of young people out of work is creeping back towards a million.

The Government's idea of economic recovery is one where the super-rich are rewarded with tax cuts, while low-paid, insecure work is perfectly acceptable for ordinary workers.

It's no wonder consumers are having to run down their savings to keep up with the rising cost of living.

This is a recovery for the top 1%, while the living standards crisis continues for everyone else.
– TUC general secretary Frances O'Grady
Advertisement
National
Unemployment remained at 7.8% between April and June, official figures showed. Earlier this month the new Bank of England governor Mark Carney revealed that interest rates will not rise until unemployment has fallen below 7%.
Read: Governor prepares to usher in era of forward guidance
National
Average earnings increased by 2.1% in the year to June, 0.3% up on the previous month.
National
The unemployment figure stays put at 7.8% although the underlying figures are encouraging. It may fall sooner than Bank of England governor Mark Carney expects.
If unemployment hits 7% sooner than he expected that means the Bank may consider raising interest rates sooner than they (and we) expected.
National
The number of people claiming jobseeker's allowance last month fell by 29,200 to 1.4 million, the Office for National Statistics said.
Load more updates
Back to top