Tom Daley in gay relationship
Plymouth Olympic diver Tom Daley has announced that he is in a relationship with another man and 'couldn't be happier'. He says that the reaction of his family was mixed, however.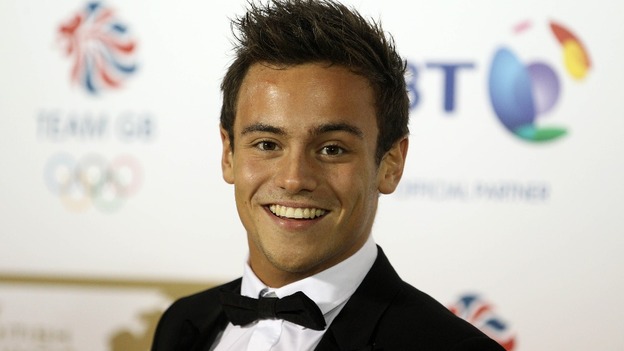 Plymouth diver Tom Daley has made a late appearance in Google UK's list in the most popular web searches of 2013.
He came eighth in the list of top trending people, just behind Nigella Lawson. It follows his YouTube announcement of his same-sex relationship earlier this month.
Glastonbury Festival was the seventh most-searched event this year - with the Grand National leading the pack.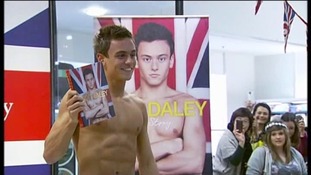 Gay campaigners say Tom Daley's announcement that he's in a gay relationship is 'inspirational'
Read the full story
Advertisement
National
Olympic medalist Tom Daley said he was overwhelmed by the positive response he had received from the public, after revealing earlier today that he is in a gay relationship.
Overwhelmed by all the support! Means the world! Thanks so much guys ??????
National
British Swimming chief executive David Sparks congratulated Tom Daley after he revealed he was in a relationship with a man, saying everyone within British Swimming supports him. In a statement, he said:
Everybody within British Swimming supports Tom and his announcement. It's a very private matter and doesn't change the very positive way in which we will continue to work with Tom.

Tom is one of the world's leading athletes and has achieved success at every level of competition including Olympic bronze and world gold.

I hope the media will give Tom the privacy he deserves to allow him to continue to focus on performance as he continues to be an inspiration and role model to millions around the globe.
Edward Coe, chairman of the ASA Group Board, who was himself named a role model by the lesbian, gay and bisexual charity Stonewall last year, also offered his unequivocal support.
We must support Tom Daley in taking this incredibly courageous step.

To be one of the first Olympic athletes to come out is very brave and will, I hope, be a signal not just to other sports people but to all young people that you can be open about your sexuality, even in a very public environment. I am very proud of Tom.
National
Celebrities, MPs and sport stars have been tweeting their congratulations to Olympic medalist Tom Daley after he revealed he is gay in an emotional online video.
Of course we support you @tomdaley1994 and we all love you even more for your bravery and honesty. X
Delighted that @tomdaley1994 is happy in his new relationship. Well done for sharing it. Good luck to them both.
Come spring this year, my life changed massively when I met someone and it made me feel so happy, so safe and everything just feels great. And that someone is a guy. It was always in the back of my head that something like that could happen, but it wasn't until spring this year that something just clicked. It felt right. My whole world just changed, right there and then.
– Tom Daley, speaking in a home video
Advertisement
Tom Daley announces via his You Tube channel that he's in a relationship with another man.
Viewers have been commenting on Tom Daley's announcement via the ITV West Country Facebook page. Here's a snapshot of the reaction:
Not surprised. Well done Tom, not an easy thing to say.
– Lisa Rosemary Lucas
As long as he's happy that's all that matters. Nobody else's business really.
– Hellen Evans
I think most of us realised this. Good on him for coming out.
– Sandy Wager
National
In an online video posted by Olympic medalist Tom Daley, he described how he is constantly asked about his love life in interviews, but that he was not in any kind of serious relationship until Spring, when he met his boyfriend and his life changed.
Come Spring this year, my life changed, massively, and they made me feel so safe and really happy and everything just feels great, and that someone is a guy.

And it did take me by surprise a bit, it was always in the back of my head that something like that could happen, but it was not until Spring this year, something just clicked.

Of course I still fancy girls, but right now, I am dating a guy and I could not be happier.
He said his closest family and friends have reacted in a loving and supportive way, but that he was nervous about a possible backlash from some people.
Plymouth diver Tom Daley has announced that he is dating a man. In a video on his You Tube channel, he says he has only just told his family about his relationship, and that there were 'mixed opinions'. But he added that his mother had been very supportive.
People are going to make a big deal of this. Is it a big deal? I don't think so.
– Tom Daley
Back to top