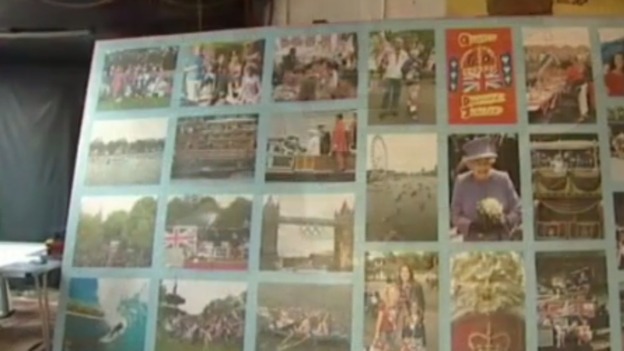 The moment a giant jigsaw world record attempt in Weymouth fell apart fell has been selected as one of 2013's funniest moments.
Dave Evans spent five weeks trying to create the world's largest handcut jigsaw. It had 40,000 pieces and featured images of the Queen's Diamond Jubilee.
But when Dave tried to move the jigsaw it collapsed. Now that moment will be featured on ITV's 2013: A Funny Old Year, tonight at 10.15pm.
An army of volunteers helped put it back together, and the jigsaw was put on display at Sandringham, the Queen's holiday retreat, before being auctioned in aid of Help for Heroes.