Yeovil helicopter deal cancelled
India has cancelled a £464 million pound deal for helicopters being built at Agusta Westland in Yeovil, following allegations of corruption
West Country (E)
Union leaders are seeking clarification of AgustaWestland's plans after suggestions that the company might have to shed jobs following the Indian government's cancellation of a 12-helicopter deal at the Yeovil plant.
Unite wants to know about future plans at the Somerset plant, after the contract, worth about £455 million, was cancelled amid allegations that Indian officials were bribed to secure the deal.
"We want to hold talks with the management to seek clarification on the implications of this cancellation for employees.

"This is a dedicated and skilled workforce, and we need to get assurances about job security going into 2014. The company's products are highly regarded internationally.

"We understand that the company has other contracts in place with the Norwegian government which is to be welcomed."
– Unite national officer for aerospace Ian Waddell

AgustaWestland is the helicopter arm of Italian defence giant, Finmeccanica. Three of the helicopters have already been delivered to India and the remaining nine were due to be dispatched by the middle of this year.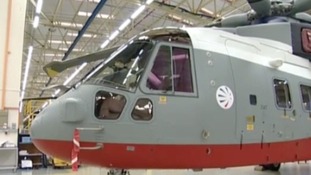 Yeovil helicopter manufacturer AgustaWestland is hoping for arbitration after the Indian Government scrapped an order for 12 helicopters
Read the full story
Advertisement
West Country (E)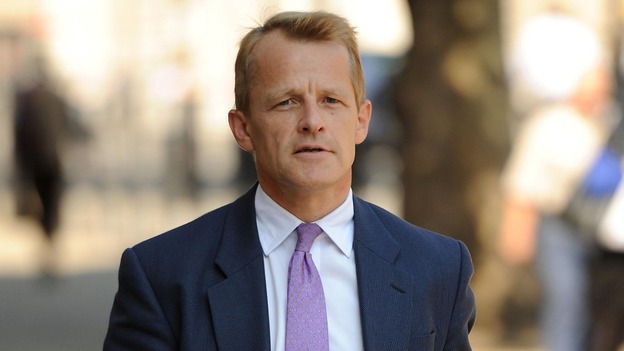 Yeovil MP David Laws today commented on the news that the Indian Government has pulled out of a deal with AgustaWestland.
'In my view it would have been preferable to give time to establish the veracity of the allegations which have been made before taking any action.'
'AgustaWestland has over many years demonstrated its resilience, based on the outstanding quality of the helicopters which it makes. I expect the company to go on selling its products all over the world and to show that this setback can be overcome.'
West Country (E)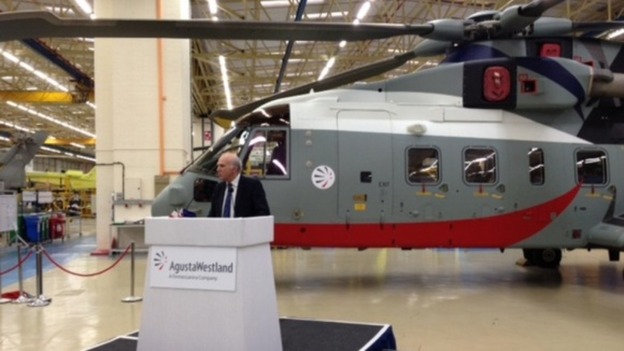 India has cancelled a £464 million deal for helicopters being built at Agusta Westland in Yeovil. It follows allegations of corruption earlier this year, which the company denies. Three of the 12 AW101 helicopters ordered have already been delivered.
Back to top