Washed-up seal pups returned to sea off Cornwall
A seal sanctuary has released three seal pups back into the sea off Cornwall after they were washed up during the storms. Many seals have been injured in the rough seas.
Three seals have been released back into the wild at Praa Sands in Cornwall.
Big surf on the Lizard meant the seals had to travel by trailer to a calmer spot up the coast.
Nearly 50 of them have been brought to the Sanctuary at Gweek this winter because of the stormy weather.
West Country (E)
David Cameron inspected the high pressure Dutch pumps, visited Sedgemoor Council's headquarter in Bridgwater and explained to our Political Correspondent Bob Constantine, that it would take six weeks to drain the Somerset Levels.
Advertisement
West Country (E)
Somerset County Council has announced that Chief Executive Sheila Wheeler has left the Council by mutual agreement.
The council issued this statement;
Sheila's arrival at the Council in February 2010 coincided with the first austerity measures coming into force resulting in major budget cuts. She led the Council through a prolonged period where significant service and staffing reductions had to be made.

Sheila has also brought major changes to the way the Council operates and is run and we wish her well for the future.
Until a replacement is appointed, Patrick Flaherty the Deputy Chief Executive will serve as the Acting Chief Executive. Patrick is a long standing member of staff at the Council and during the last few weeks has ably led the Council's response to the flood crisis.
– Somerset County Council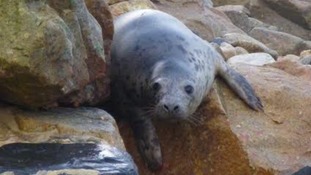 Three seal pups have been released back into the sea off Cornwall after being washed-up and injured by the recent storms.
Read the full story
Back to top