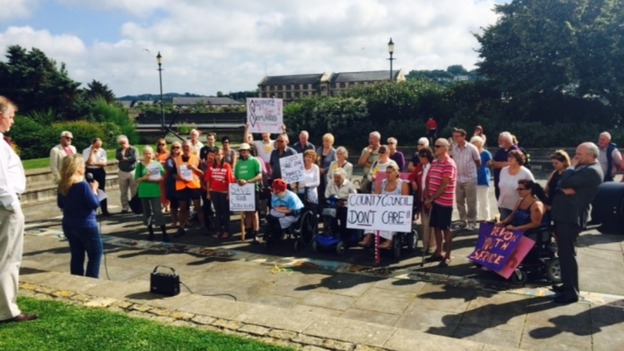 Hundreds of demonstrators have turned out in Barnstaple protesting against cuts to council budgets.
The North Devon authority needs to save 27 million pounds next year. And it's care services that are likely to be affected.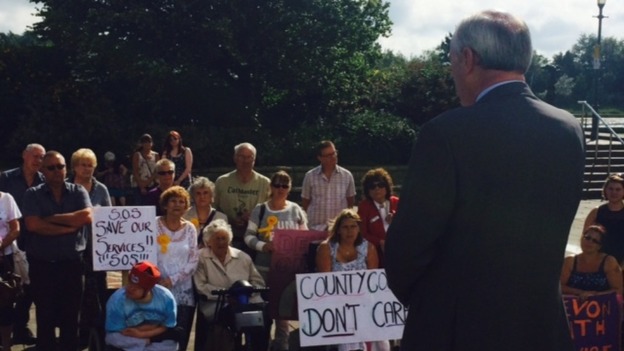 Sir Nick Harvey MP has called the planned cuts 'appalling' and is asking why Devon County Council is sat on £129M worth of reserves while the most vulnerable are suffering.