Torbay sea wall breach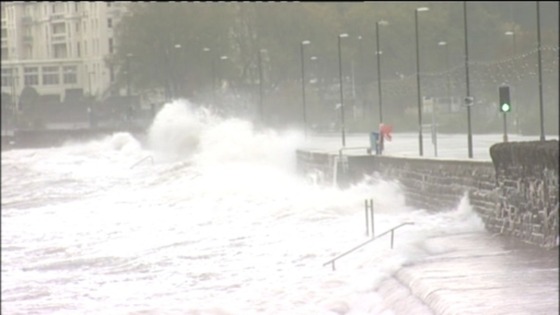 Torbay's busiest road has been closed because of flooding from rough seas. The sea wall on one side of Livermead Road was supposed to be repaired but work's been delayed.
The Torbay MP Adrian Sanders wants to know why no flooding procedures were in place, and why it's taking so long to re-open the road.