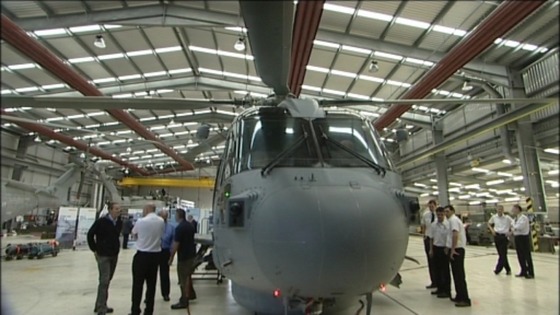 The Defence Secretary Philip Hammond is visiting Agusta Westland in Yeovil Today.
He is expected to announce plans to convert 25 RAF Merlin helicopters for use by the Royal Navy. The aircraft will replace the ageing fleet of Sea Kings at RNAS Yeovilton.
Mr Hammond will also announce a renewed five year maintenance contract for Apache Helicopters.