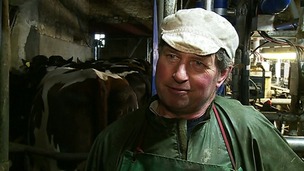 One of Dorset's leading farmers says he's increasingly frustrated with the Government's decision not to extend badger culling trials.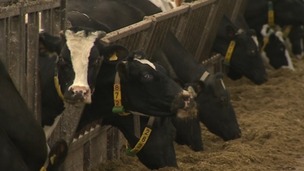 Fifteen cows infected with Bovine TB have been sent to slaughter from a farm in mid-Cornwall.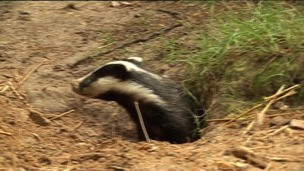 Policing controversial culls in Somerset and Gloucestershire cost £1,800 for each badger killed.
Live updates
Claims badger cull is 'failing'
West Country (E)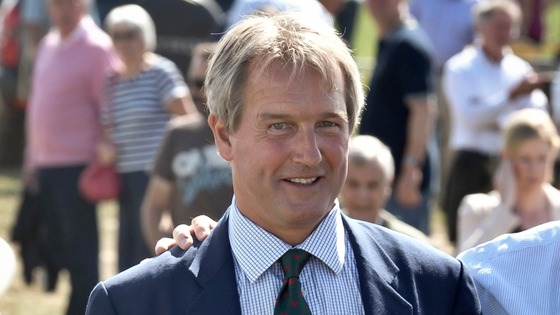 The badger cull in the South West is "proceeding to plan" and organisers are pleased with the progress, Environment Secretary Owen Paterson has said.
Controversial culling of badgers to tackle tuberculosis in cattle got under way last week, with around 5,000 badgers set to be killed over a six-week period in two pilot culls in west Somerset and west Gloucestershire.
The pilot culls aim to assess if culling can be done effectively, safely and humanely, with plans to roll out the scheme more widely in areas which are hotspots for TB in cattle.
Farmers and the Government insist culling of badgers, which can spread TB to cattle, is needed to stop spiralling rates of the disease in herds.
But opponents say culling the protected animal will have only a small effect on infection rates in cattle and will lead to badgers suffering. They want the emphasis to be on vaccines and tighter on-farm and cattle movement measures.
In a written statement to the Commons, Mr Paterson insisted the decision to pilot a badger cull was "not one that has been taken lightly, but it is based on the best available scientific evidence and the experience of other countries".
Confirming that culling had got under way, he said: "I understand the pilot cull is proceeding to plan and those involved are pleased with progress to date."
He said the cull was being monitored and the evidence gathered on culling would be considered by ministers in deciding whether or not the policy should be rolled out more widely.
And he said culling was just one part of a broader, comprehensive TB eradication strategy for ridding England of the disease over the next 25 years, which also includes disease surveillance and development of new badger and cattle vaccines.
He said: "This pilot cull is a necessary part of a wide range of actions that we need to take if we are to free the cattle industry from the burden of this devastating disease."
National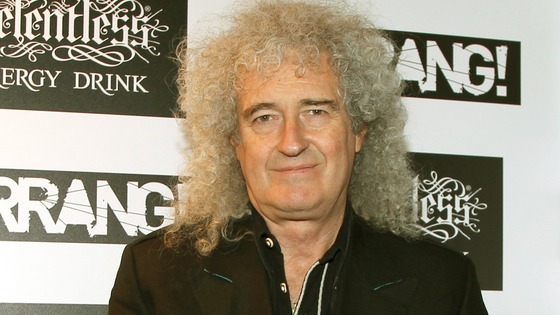 Queen guitarist Brian May could be heading for an unlikely hit after his protest song inspired by the badger cull reached the charts.
The song, Save The Badger, Badger, Badger, was recorded by May and internet entertainer Weebl and features the vocals of Brian Blessed.
It has made the top 40 in the iTunes download chart and is the most popular track in the iTunes Store top 10 rock chart.
Blessed, who played Prince Vultan in the 1980 film Flash Gordon, said: "Brian May is absolutely inspirational and together we will beat the dark forces and save the badgers."
Around 5,000 of the animals are expected to be killed in controlled shootings over six weeks in Somerset and Gloucestershire.
Supporters say the cull is needed to tackle bovine TB, which can be spread from infected badgers.
May said: "The British people are speaking in their many thousands, and yet the government is refusing to listen.
"We thank them for buying this track and giving the badgers a voice. Let's get this to number one so (David) Cameron cannot avoid it."
Advertisement
Claims badger cull is 'failing'
West Country (E)
Claims badger cull is 'failing'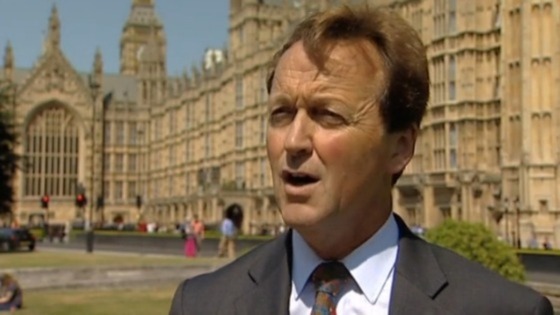 The Liberal Democrat MP for West Cornwall, Andrew George, has said the Government's decision to carry out a badger cull to try to eradicate Bovine TB actually risks making things worse.
He also said good progress was being made to vaccinate Badgers against TB in Penwith.
Claims badger cull is 'failing'
West Country (E)
Campaigners camped out on land at Watchet in Somerset have said they will probably relocate on The Crown Estate.
The Crown Estate announced it would allow the cull to take part on its land.
A spokesman for the campaign group said they would not seek permission to use the land from The Crown Estate.
It will be a protest camp and they are often on other people's properties.

The premises we are on at the moment is not involved in the badger cull, but the next person's land will be.

We are not interested in having conflict with people who are not in the badger cull."
– Jay Tiernan, spokesman for campaigners.
Claims badger cull is 'failing'
West Country (E)
Protesters have spent another night patrolling parts of West Somerset in an effort to stop the badger cull.
Sara Palmer from Somerset Badger Patrol said they will do whatever they can to disrupt the work of the marksmen:
Advertisement
Claims badger cull is 'failing'
West Country (E)
A group of protesters campaigning against the badger cull has agreed to leave 'Camp Badger' at Watchet on Wednesday afternoon.
It is after the landowner asked them to leave.
Claims badger cull is 'failing'
West Country (E)
Members of the Green Party in the West Country said they supported alternatives to culling such as controls on movements of cattle and vaccination.
In view of the likely local opposition to the badger cull in my local area I find it deeply regrettable that the National Farmers Union (NFU) decided to try to limit peaceful protest on this issue and welcome the judge's ruling on the injunction that the right to peaceful protect must be protected.

The attempt to suppress peaceful opposition is a sign of weakness and it shows that the NFU knows the public, like the Green Party, is against the cull."
– Molly Scott Cato, Leader of the Green Group on Stroud District Council.
Claims badger cull is 'failing'
National
A protester has told ITV's Daybreak that the badger cull is "unscientific, unethical and illegal" after the six-week pilot scheme began last night.
A number of protesters have vowed to remain in "Camp Badger" in west Somerset for the duration of the cull.
Several animals were believed to have been killed in the area last night, leaving the protester "sickened" and "devastated".
Read: First badger cull in 15 years begins in the south west
Claims badger cull is 'failing'
West Country (E)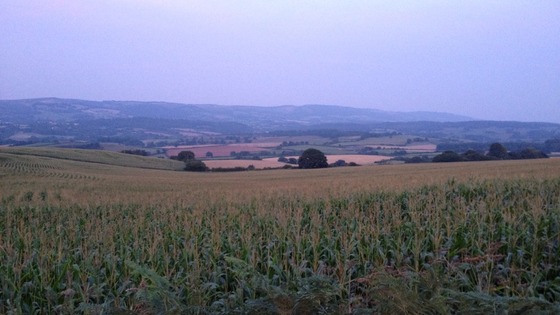 Anti-cull campaigners have been out on patrol overnight in West Somerset, trying to disrupt the badger cull. The Somerset Badger Patrol had at least three groups out, coordinated on social media websites, walking along public footpaths beside farmland.
Marksmen have begun the cull of badgers in two trial zones to try to control the spread of TB in cattle.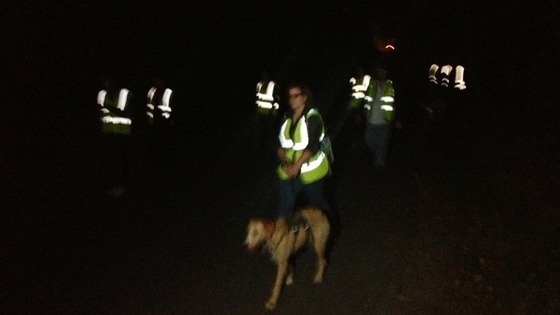 Load more updates
Back to top