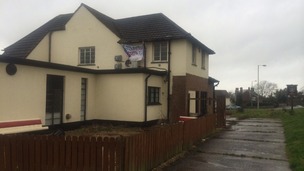 Residents in Barnstaple have occupied their local pub to try to stop it being knocked down.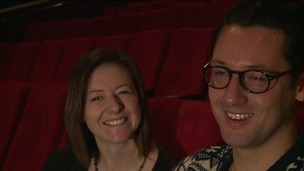 Ben Heath proposed to his girlfriend Natalie by making a four minute romcom which was shown on the big screen at a cinema in Barnstaple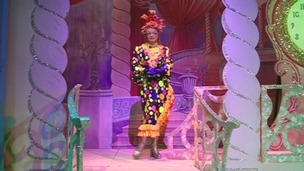 Across the region theatres have been filling with the sound of laughter as it is Panto season.
Live updates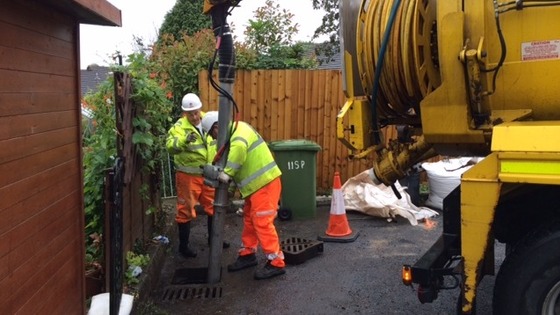 Residents of Springfield Road in Bickington near Barnstaple have had water rushing under their houses overnight and narrowly avoided being flooded. Blocked drains combined with heavy rain saw their gardens flooded. The water level reached the porches of the properties but didn't get inside. It's the third time that it's happened in a year despite the drains being cleaned last month. They now want a permanent solution to be found.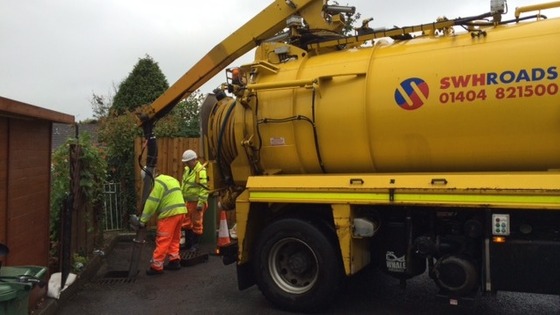 Man has beaten train today in a race between Exeter and Barnstaple.
Graham Moir set off on his bike at the same time as the 8.42am train left St Davids Station.
Amazingly Graham won, completing the journey in 1 hour 27 minutes. That was four minutes faster to Barnstaple Square than fundraisers for the Children's Hospice South West, who were onboard the train.
Graham hopes his challenge will raise £2000 for the charity:
Advertisement
Protest in Barnstaple over cuts to council budgets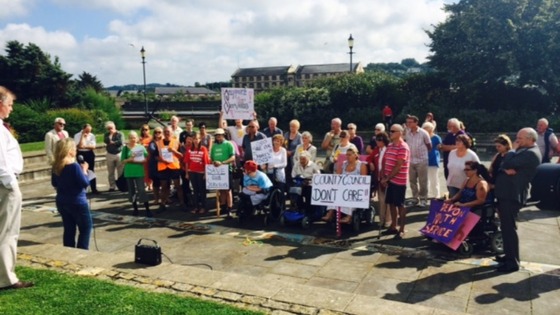 Hundreds of demonstrators have turned out in Barnstaple protesting against cuts to council budgets.
The North Devon authority needs to save 27 million pounds next year. And it's care services that are likely to be affected.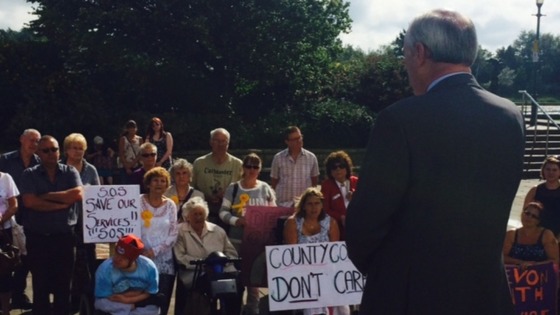 Sir Nick Harvey MP has called the planned cuts 'appalling' and is asking why Devon County Council is sat on £129M worth of reserves while the most vulnerable are suffering.
Trains are currently suspended between Exeter St Davids and Barnstaple due to a broken down train. Replacement buses are being organised, and First Great Western has given no estimate as to when a normal service will resume.
The 100th anniversary of the start of World War One is less than three weeks away. But what happened back in 1914 must seem like ancient history to our school children.
At Sticklepath Community Primary School in Barnstaple pupils are performing a play written especially for them.
It's brought the grim reality of war to life and given them a real connection to events a century ago.
Seth Conway reports: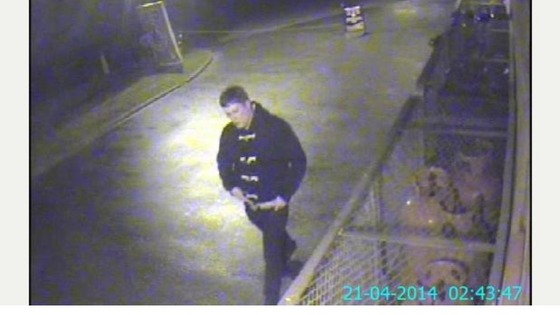 Police are trying to trace the man seen in this CCTV image in connection with an alleged arson attack at a North Devon service station.
The incident happened at Fishleigh Rock Service Station in Umberleigh in the early hours of Monday April 21st. The footage was taken at 2.43am.
Advertisement
Princess Anne visits North Devon
A Royal visit is normally a cause for celebration - and today was no exception in Barnstaple, when the Princess Royal opened a new play park as part of a multi-million pound redevelopment:
Princess Anne visits North Devon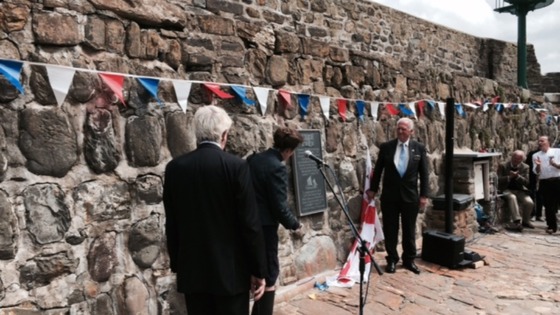 Princess Anne visits North Devon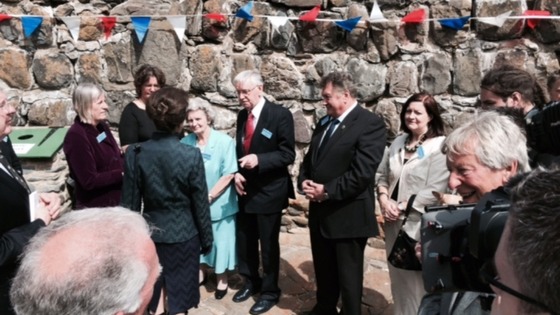 Princess Anne has unveiled a plaque at Clovelly, marking the death of 21 men in a sea disaster there in 1838. As well as speaking to the descendants of those mariners, and local fishermen, she is also meeting the Shipwreck Mariners Society's supporters and volunteers.
The charity began here in Clovelly after the 1838 tragedy and over 175 years has supported hundreds of thousands of mariners and their families in need.
Princess Anne visits North Devon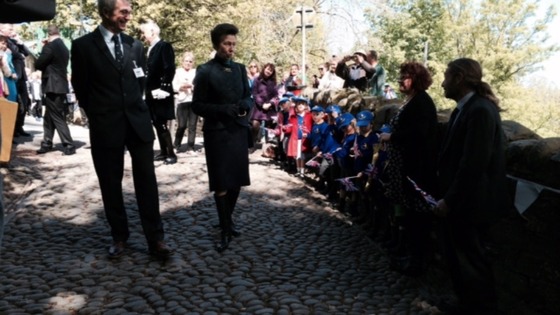 Princess Anne walked down to the harbour along the famous cobbled street in Clovelly: a test for many due to its steepness and uneven surface.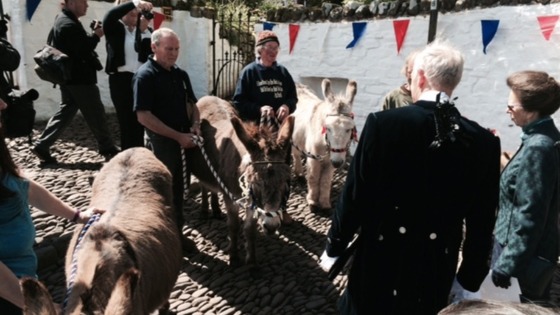 Princess Anne is a keen horsewoman and took great interest in the village donkeys that had transported goods up and down the steep sloped village for centuries. They are no longer working animals and are now used as a tourist attraction.
Load more updates
Back to top