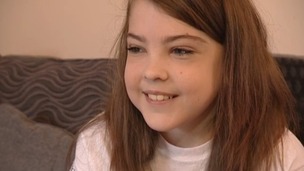 Katie Gammon from Barnstaple had a lung transplant two months ago. This weekend she led a five-mile charity walk.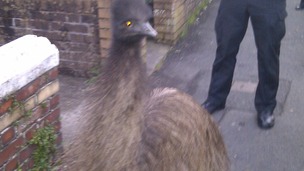 A big bird had to be apprehended by police in North Devon this morning after a member of the public saw it walking across the road.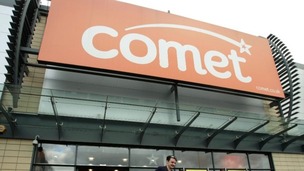 33 jobs in Exeter at electricals chain Comet have been axed in the latest round of redundancies by the company's administrator
Live updates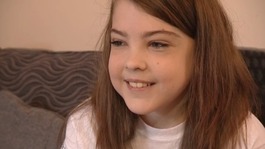 Katie Gammon from Barnstaple had a lung transplant two months ago. This weekend she led a five-mile charity walk.
Read the full story
It's believed a 77 year old woman from Devon died after a crash on the M4 in South Wales.
Police in Gwent say a formal identification is expected to confirm Jill Fluckinger from Barnstaple was a victim of the collision between a lorry and a Vauxhall Corsa on Wednesday night.
A 32 year old man arrested on suspicion of manslaughter following the incident at Junction 25 has now been released on police bail pending further enquiries.
Advertisement
A man has been arrested for possessing a large meat cleaver in Barnstaple.
Police said they were called to a man allegedly hitting lamp posts with a cleaver in Hughes Avenue around 1.45am on Tuesday.
Armed Officers were deployed and said they had to activate their Tasers on the man because he was noncompliant and behaving violently.
The Force said around 20 lamp posts and other street items had been damaged and a 35 year old local man was in custody at Barnstaple Police Station.
In 2012 Britain had the Olympics and the Paralympics, and in 2013 we have the Special Olympics. They get under way in Bath in just a few days, and the Olympic flame is making its way there through the south west.
A two-year-old boy from Devon had to be freed by firefighters after getting a toilet seat stuck on his head.
Firefighters from Devon and Somerset Fire & Rescue Service were called after to Sunnybank in Barnstaple to help the distressed toddler.
The fire service received a call reporting a boy with a toilet seat stuck on his head [...] and very distressed.

One fire appliance from Barnstaple attended. Fire crews removed the toilet seat from the head of a two-year-old boy using small tools.

The boy was unharmed and left in the care of his mother.
– Devon and Somerset Fire & Rescue Service spokeswoman
West Buckland School in North Devon already has a prestigious alumni of international sports stars including Olympic gold medallist Jonathan Edwards.
But the school near Barnstaple has made another piece of history staging a one mile race between its students and those from a Kenyan school running at the same time. So who won?
Seth Conway reports:
Advertisement
North Devon Show
Barnstaple has seen the arrival of David Cameron this afternoon - the Prime Minister in the region to visit the North Devon Show.
He used the opportunity to speak to local farmers and promote West Country produce.
North Devon Show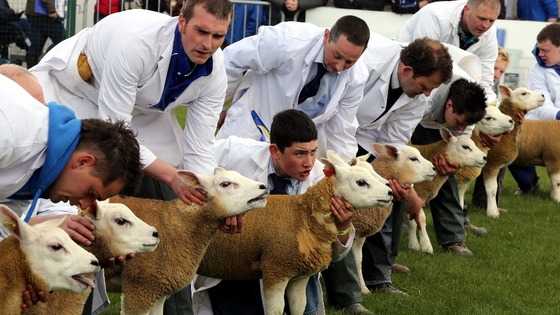 The North Devon show gets underway near Barnstaple today. Along with the agricultural attractions, show jumping and crafts, the Environment Secretary Owen Patterson will be visiting. Gates open from 8am at Umberleigh Barton Farm.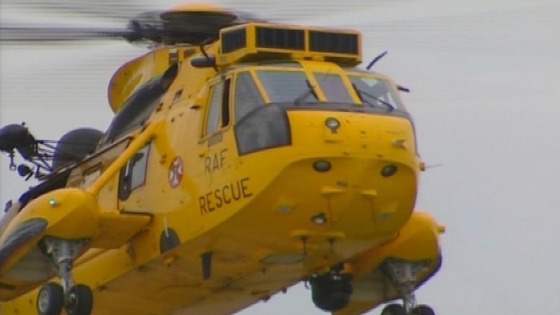 North Devon Council is to hold talks with the Government over plans to move the area's Search and Rescue helicopters.
When the service is privatised in 2015 the RAF Sea Kings based near Barnstaple will be replaced by a civilian operation in South Wales.
The council says Chivenor is the second busiest base in Britain and should remain open.
Barnstaple's riverfront is to have an £80 million overhaul after planners this afternoon approved a contentious scheme. Traders fear a second town centre will now be created across the River Taw.
Asda's leading the project, which has also angered opponents, as it will be the tenth outlet from Britain's big name supermarket chains to open there.
Our Business Correspondent Seth Conway reports
Load more updates
Back to top