Flooding Returns To South West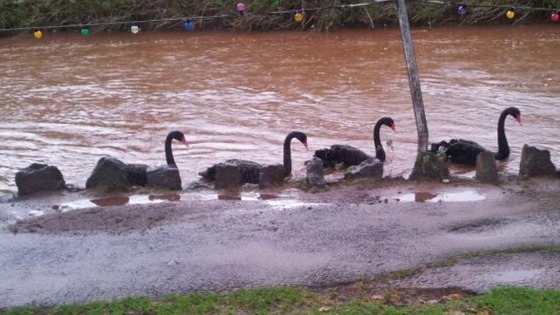 This picture of Dawlish's famous black swans was taken by one of our viewers during the recent floods. She says at least the swans were happy!
We love to see your weather pictures. You can send them to bobandalex@itv.com or put them on our Facebook page.