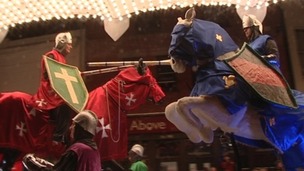 100,000 people lined the streets last night for the Bridgwater Carnival.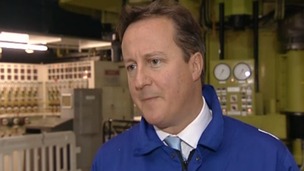 David Cameron has insisted that plans for the UK's first nuclear power station in a generation at Hinkley was "not a deal at any price".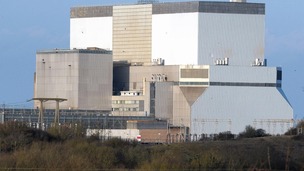 The Chancellor has given formal Government approval for Chinese state-run firms to buy into British nuclear power - should we be worried?
Live updates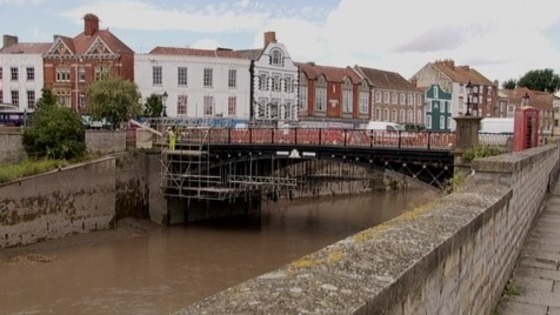 Work on refurbishing Bridgwater's 150 year old town bridge has started. The work costing 370 thousand pounds will repair corrosion from the water. Workers will have to work around tide times but the project should be completed in time for Bridgwater Carnival.
Lorry crash on M5 in Somerset
There are lengthy delays the M5 in Somerset which has been closed southbound between junction 24 for Bridgwater and 25 for Taunton. It's due to an earlier accident involving two lorries . Drivers are being asked to go via the A38. Avon & Somerset Police have tweeted this photo asking motorists to avoid the area.
M5 remains closed J24/25 for emergency services to deal with earlier RTC. Diversions in place. Please avoid area. http://t.co/a8SoNi4clq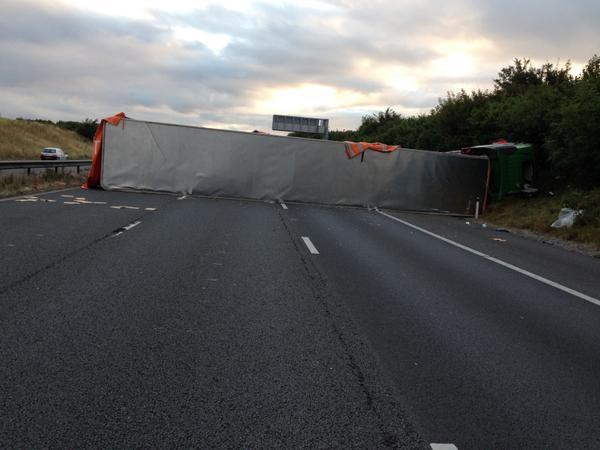 Advertisement
Search for crew suspended after yacht found along with life raft
Two Somerset men have been named as one of the four Britons feared dead after the yacht they were sailing in capsized in the mid-Atlantic Ocean.
56 year old Paul Goslin from Yeovil and 52 year old Steve Warren from Bridgwater were part of the crew on the Cheeki Rafiki returning from a sailing regatta in the Caribbean.
The yacht got into difficulties near Cape Cod in Massachusetts on Thursday. A search rescue for the crew has this afternoon been called off.
"We searched with multiple assets over 4,000 square miles for pings from the vessel's personal locator beacons.

"After receiving no more transmissions we believe that we would have found them by now if we were going to find them.

"These beacons are small devices and the ones being used have a very short battery life."
– US COASTGUARD SPOKESMAN
The Mayor of Bridgwater smoked up to 40 cigarettes a day for 40 years. David Loveridge has now given up - but says his life used to be ruled by the habit. He's been speaking on National No Smoking Day.
Nuclear power station could be delayed
West Country (E)
The financial deal for a new nuclear power station in Somerset is to be investigated by the European Commission, in a move that could delay.
Under the deal, announced by the Prime Minister last month, Hinkley C will be built by a French company which will receive a guaranteed price for its energy for 35 years - at twice the current level. The commission will investigate whether this complies with European rules on state aid.
Bridgwater Carnival 2013
West Country (E)
Organisers of the Bridgwater Carnival say this year's event raised £21,000 for charity.
It wasn't the biggest carnival the town has ever seen, but even so, 100,000 people lined the streets to see it.
Mark Thomas reports.
Advertisement
Bridgwater Carnival 2013
West Country (E)
Bridgwater Carnival raised £21,000 for charity this year. This was slightly down on 2012, when £24,565 was raised. Approximately 100,000 people watched this year's event.
Bridgwater Carnival 2013
West Country (E)
Bridgwater carnival organiser Dave Stoke says carnival groups are already looking to 2014.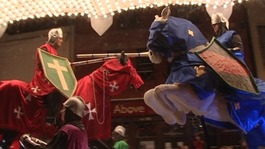 Bridgwater Carnival 2013
Crowds in Bridgwater are already finding their places for the best view of tonight's carnival. It's the biggest event of its kind in the UK and more than 50 carts- or floats- will wind their way through the town.
Load more updates
Back to top