Live updates
Clean Up Begins
Video: Clearing up after the floods
Clean Up Begins
Counting the cost after floods
Worst hit were areas like Yealmpton and Ottery St Mary in Devon where rivers burst their banks and Burton Bradstock near Bridport in Dorset.
Yesterday (Sun) Environment Minister Caroline Spelman visited the Met Office in Exeter and then went to meet residents and workers in Ottery St Mary.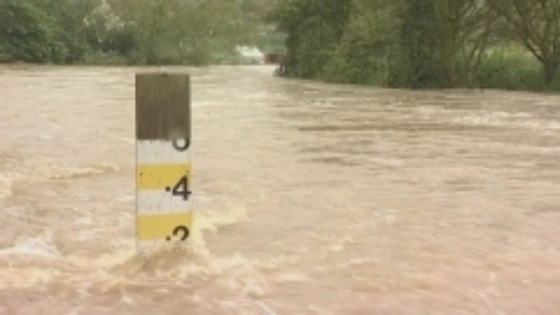 Advertisement
Flooding Hits South West
Village in Dorset flooded
Flood waters have swamped a Dorset village after heavy rainfall.
Petrol stations and playgrounds in Burton Bradstock near Bridport were left under water after three weeks worth of rain fell in a 12 hour period.
A severe weather warning is still in place.
Back to top