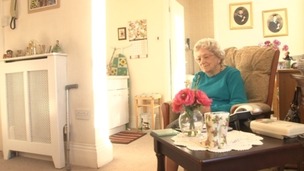 A dozen elderly residents at a home in Cornwall are facing huge increases in their council tax bill.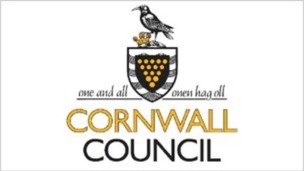 The vote of no confidence in Mr Robertson came over his plans to part privatise some public services.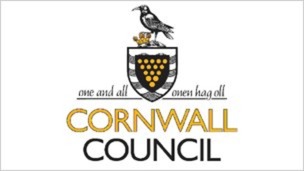 The Leader of Cornwall Council faces a vote of no confidence over proposals to part-privatise some council services.
Live updates
Disability row councillor resigns
Once again Councillor Collin Brewer is making despicable comments about disabled children.

These views have absolutely no place in modern society and should be consigned to the history books.

Families with disabled children are facing an uphill struggle to get basic support.

A councillor should be looking to support struggling local families, not telling them their children's lives are not worth living."
– Richard Hawkes, Chief Executive, Scope
Elected officials cannot pick and choose which of their constituents they represent in public office.

Given this councillor's blatant disregard for disabled people we'd question whether he has made the right career choice in standing for public office in the first place."
– Richard Hawkes, Chief Executive, Scope
Disability row councillor resigns
The leaders of the majority of the parties on Cornwall Council have issued a joint statement distancing themselves from Cllr Brewer's comments:
The recently published comments which are attributed to Councillor Brewer are completely unacceptable and are contrary to the council's policy of supporting all people with disabilities.

Such views have no place in local government.

These remarks represent the personal views of Councillor Brewer who does not speak for the council or the people of Cornwall."
– Leaders of the majority parties on Cornwall Council:
Jeremy Rowe, leader of the Liberal Democrat group
John Wood, leader of the Independent group
Fiona Ferguson, leader of the Conservative group
Malcolm Moyle, leader of the Labour group
Stephanie McWilliam, Leader of UKIP group
Dick Cole, leader of Mebyon Kernow
Advertisement
Disability row councillor resigns
Devon and Cornwall Police are to investigate a Councillor in Cornwall who in an interview allegedly compared disabled children to deformed lambs.
The force has confirmed it had received complaints about Collin Brewer and was looking into whether any offence had been committed.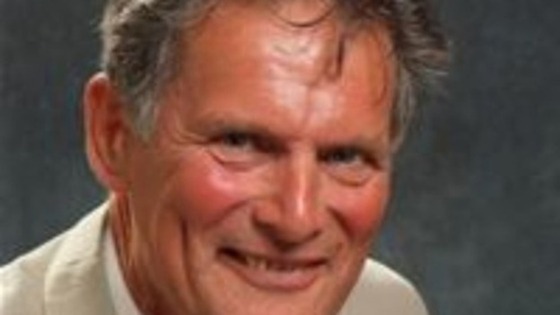 During an interview with the Disability News Service, Mr Brewer is said to have raised concerns about the "burden" of disabled children.
He also reportedly compared farmers' treatment of deformed lambs to the way disabled children are dealt with.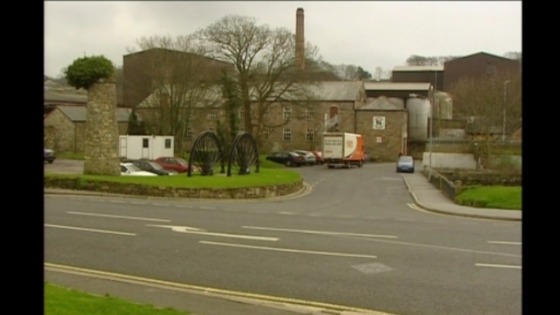 £9.8 million pound plans to transform an old brewery in Redruth into an archive and record centre for Cornwall have won the backing of the Heritage Lottery Fund.
It means Cornwall Council will get a grant to come up with a formal proposal for funding for the project.
The centre will house manuscripts reflecting the area's history.
New stadium for Cornwall
It's shaping up to be a momentous week for the Cornish Pirates. The Stadium for Cornwall, which could ultimately bring Premiership rugby to the county, was given planning permission yesterday.
And on Sunday, the Pirates face their biggest game of the season as they host Munster in the quarter-finals of the British and Irish Cup.
Jeff Welch reports:
New stadium for Cornwall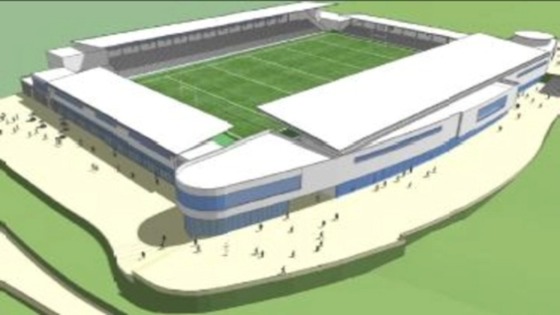 Advertisement
New stadium for Cornwall
Planners have given permission for a new 10,000 seater stadium at Threemilestone. It will be home to Cornish Pirates and could be built within 2 years. It's been given the green light subject to conditions, with access issues still to be decided.
35 cliff falls in Cornwall
The falls follow an unprecedented period of wet weather in Cornwall, and the county council is urging walkers to take extra care. There are currently 18 footpath closures on the South West Coast Path alone, and many may still be closed during the holiday season.
The area from Lizard to the Tamar is the most badly affected.
Council staff can't recall a more challenging time for the management of beaches or the footpath network across Cornwall.
– David Attwell, Principal Countryside Officer, Cornwall Council
Councillor Quits Over Lie Detector
A senior Cornwall councillor has resigned from her Cabinet post after it emerged the council is going to use "Big Brother-style" lie detector tests in an effort to catch benefit cheats. The authority says it will save the council a millon pounds a year.
Councillor Quits Over Lie Detector
Cornwall Council Conservative group leader Fiona Ferguson has quit her Cabinet post over the use of lie detector technology.
The voice recognition software is used by company Capita on people claiming single person's council tax discount.
Mrs Ferguson handed in her resignation yesterday.
Council leader Jim Currie issued this statement:
I was saddened to receive Fiona's e-mail tendering her resignation from the Council's Cabinet.

Her portfolio is a key one which covers a number of complex areas. She is a highly capable councillor who has got to grips with her brief in a very short period of time.

I recognise, however, that the combination of the role of portfolio holder for corporate resources and the leader of the Conservative group has put her in a difficult position on occasions.
While I am aware of Fiona's views over the issue of voice recognition software, the use of this technology is a key part of the review of council tax single person discount which is being carried out by CAPITA.

There is tremendous pressure on the Council's budget and we need to do everything we can to prevent fraud. This will not affect people making genuine claims but we estimate that identifying and removing inappropriate claims could save the Council at least £1m.
This money could then be used to support essential services. On balance, therefore, I am not prepared to place any restrictions on our contractor at this late stage.

Given the short amount of time left before the Council elections in May I will be taking back responsibility for the corporate resources portfolio in the interim period. As this was my previous Cabinet role I am fully conversant with all relevant budgetary issues.
– Jim Currie, Cornwall Council Leader
Load more updates
Back to top