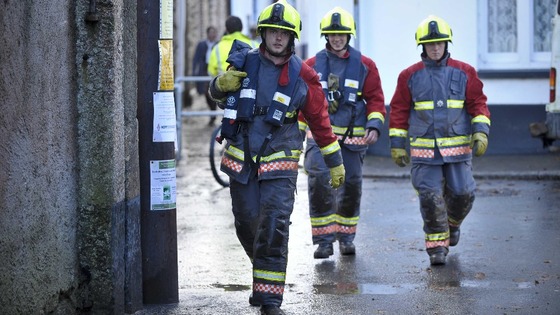 Cornwall Fire and Rescue Service is set to share its emergency call centre with its counterparts in North Yorkshire under a scheme being considered by Cornwall Council.
Both services would retain their own control rooms, but under the new arrangement Cornwall's would receive calls on behalf of North Yorkshire during busy periods. Similarly, North Yorkshire's Control Room will be able to provide the same service for Cornwall during busy periods.
Cornwall Council says the main cause of busy periods for both services is severe weather. This new arrangement increases capacity to deal with higher call volumes, as Cornwall and North Yorkshire tend not to be affected by severe weather at the same time.
The council says some night-time control rooms will go, but the number of staff on duty will remain the same as they will be utilised for wider roles to assist other Council departments outside normal office hours.
Cornwall Council cabinet member for homes and communities Geoff Brown said; "This project will provide a better service to people calling for the fire and rescue service in each area and will save taxpayers money."