Nine fire crews are battling a blaze at Liskeard scrapyard as local residents are being told to stay inside and keep their windows closed.
Read the full story ›
Advertisement
Wind conditions may have been to blame for a light aircraft horror crash at Perranporth Airfield in August.
Read the full story ›
Firefighters spent more than four hours battling a huge blaze at an industrial estate overnight.
The fire broke out 10.10pm on Newport Industrial Estate in Lauceston and crews were able to extinguish the fire by 2.10am.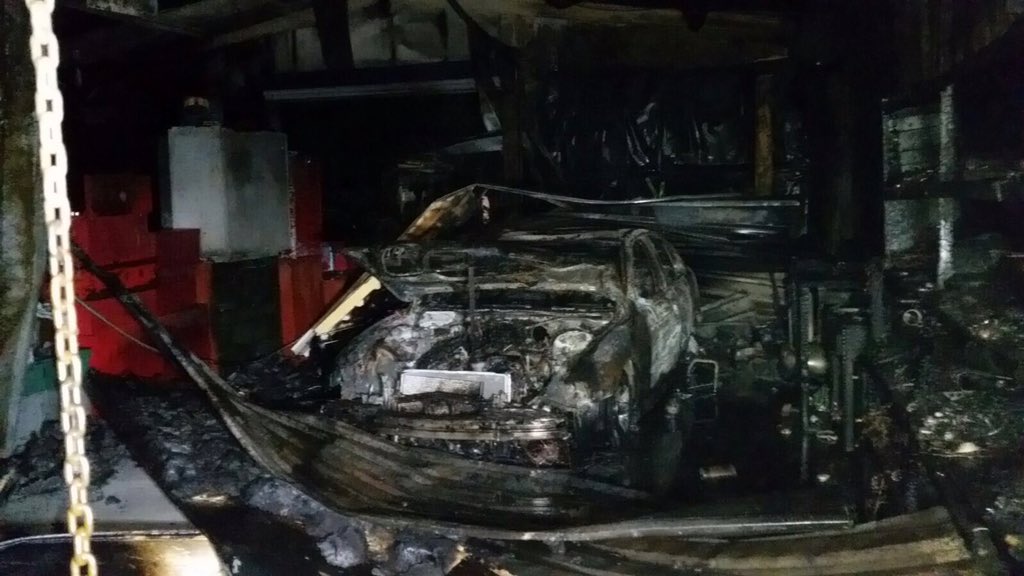 One man and two dogs have been rescued after a tree fell on a house in Mawgan, Cornwall this morning (Monday 4 January).
The man's neighbour called the fire service reporting that he had become trapped after a tree fell on the roof of his home. Fire crews from Helston, Mullion and Tolvaddon found the ceiling had collapsed, trapping him by the legs.
He was rescued and cared for by paramedics, with minor injuries reported.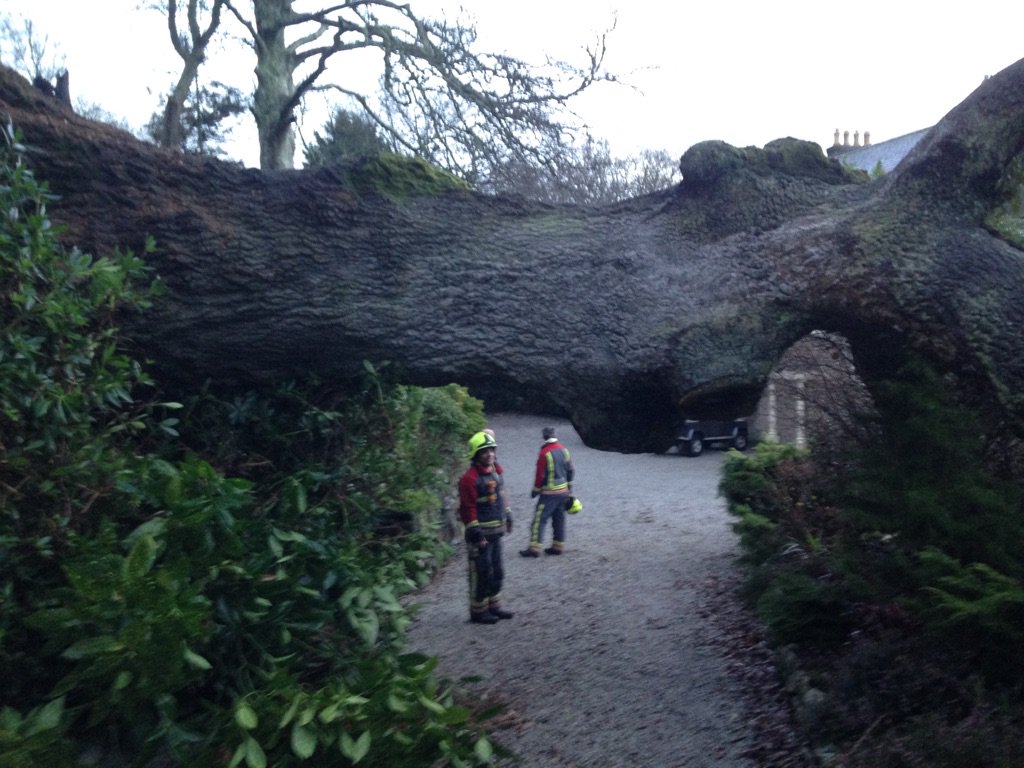 Nelson the Fire Investigation Dog, who won the West Country's hearts with his amazing sniffer dog ability, has died after a short illness.
Read the full story ›
Advertisement
Fire crews are dealing with a chemical spill at a laundry company in Pool, near Redruth.
The incident started after a drum reportedly fell off a lorry on Dudnance Lane. The area has been cordoned off, with crews from six areas on the scene, along with police and ambulance services.
People are being advised to avoid the surrounding area.
Police are investigating after three people were taken ill, after coming into contact with a package in Truro.
Cornwall Fire and Rescue's hazard materials team as well as police and ambulance services are all on the scene at Penhalls Way, Playing Place.
No other properties are believed to be affected.
A campaign has begun urging motorists not to risk their lives by driving through flood water.
It's called 'Turn Around, Don't Drown' and is run by Cornwall Fire & Rescue Service.
Crews have been demonstrating the dangers involved in driving through water that's too deep.
As you'd expect over the last two years with the extreme weather we've had, we've had very nearly a hundred rescues from vehicles in the water each year.

Most of them happen in the hours of darkness and a lot of them are caused just by the ignorance of the power of moving water.
– ANDY REYNOLDS Cornwall Fire & Rescue Service
You can see footage of Cornwall Fire Service re-enactment of a water rescue below:
A campaign urging motorists not to risk their lives by driving through flood water is launched today.
Called 'Turn Around, Don't Drown', Cornwall Fire Service will be demontrating the risks involved in taking a chance with water that could potentially be much deeper than drivers suspect.
Load more updates