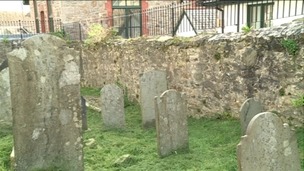 Jewish cemetery's custodians appeal for descendents to help preserve plot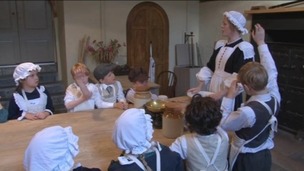 Children from schools across Devon and Cornwall have been enjoying a taste of Victorian life at the home of the Earl & Countess of Devon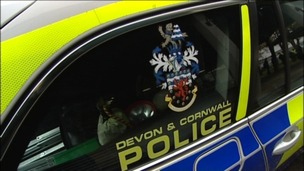 Christmas anti-drink drive campaign in Devon and Cornwall is helped by a convicted student talking about his experience
Live updates
Cornwall air link till 2014
Flybe has been working hard with Newquay Cornwall Airport over the past couple of months to try and secure a satisfactory resolution for Cornwall to retain a crucial lifeline air link to and from London. This is critical both for leisure and business travellers who also need the security of a schedule that allows the opportunity for convenient day returns. Flybe is therefore very pleased to have agree a commercial deal with the airport that secures the seamless operation of this key route until the end of October next year.
– Paul Simmons, Flybe's Chief Commercial Officer
Cornwall air link till 2014
The airline Flybe is expected to agree a deal with Newquay Airport today which will see it continuing to operate flights to London Gatwick until 25 October 2014 - Cornwall's only air link to the capital.
Meanwhile, Cornwall Council is applying for government funding to preserve the route after that date.
Advertisement
Save Carn Brea leisure centre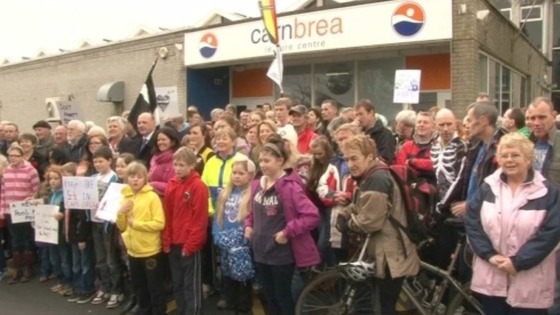 Cornwall Council have backed plans to turn land currently used as a running track into a retail park.
Earlier this year, hundreds gathered outside the Carn Brea leisure centre in Camborne to protest against plans to sell the whole site.
Under current proposals, only the running track would be sold and moved to a new home at Redruth School.
The proceeds would then be used to refurbish the leisure centre.
Launceston chapel collapse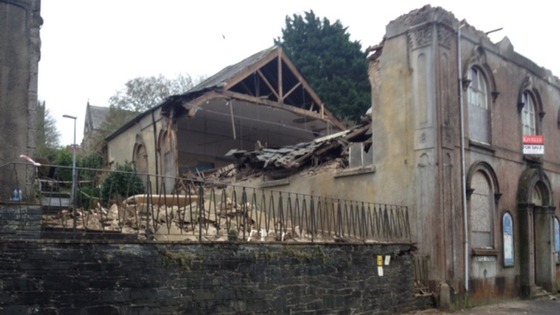 Contractors have moved in today to shore up the derelict chapel which collapsed in Launceston.
The roof of the chapel in Castle Street caved in after midnight on Thursday, bringing down the side walls.
Cornwall Council says the owners have promised to make the building safe while a decision is made about its future.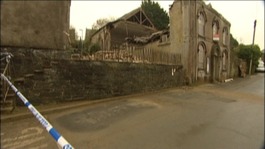 A chapel collapsed in Launceston overnight and emergency services say it's lucky no-one was hurt
Read the full story
Launceston chapel collapse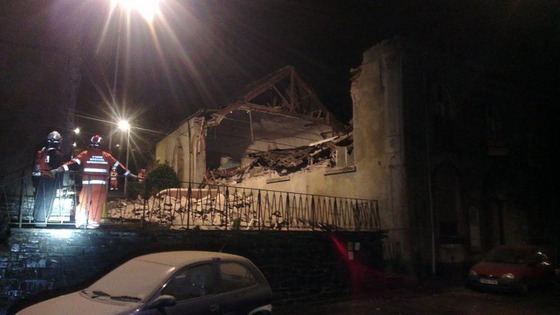 Fire crews in Cornwall are dealing with a chapel that has collapsed in Launceston.
They were called to the area at around midnight where searches of the building and debris are now being carried out.
No one is believed to have been hurt but the fire service say Castle Street is closed and people are being asked to stay away from the area.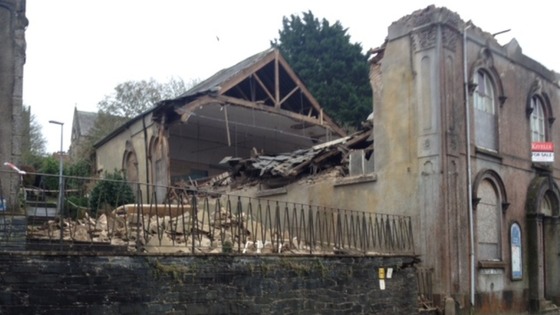 Advertisement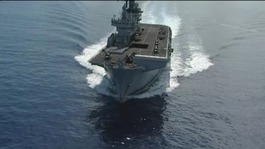 B&B couple lose appeal
A Christian couple who refused to allow two gay men from Bristol to share a bed at their guesthouse have lost another round of their legal battle to be cleared of discrimination.
Today the Supreme Court in London ruled they were guilty of discrimination against civil partners Steve Preddy and Martyn Hall.
The guesthouse owners, Peter and Hazelmary Bull, say they have strong religious beliefs about marriage.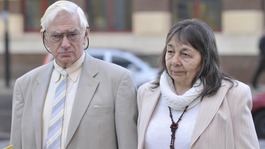 Cornish guest house owners who were ordered to pay damages after turning away a gay couple have lost a fight in the UK's highest court.
Read the full story
B&B couple lose appeal
The owners of a Cornish guesthouse who were ordered to pay damages to a gay couple after refusing them a room, have lost their appeal at the Supreme Court.
Peter and Hazelmary Bull turned away civil partners Martyn Hall and Steven Preddy in 2008.
Load more updates
Back to top