Somerset County Cricket Club has announced fast bowler Alfonso Thomas, who has taken over 550 wickets for the County will be leaving the club at the end of the 2015 season.
The 38 year old first joined Somerset prior to the start of the 2008 season and following a number of impressive performances for the Seconds early on, he made his First XI debut after which he became a regular member of the line up in all formats.
Alfonso has enjoyed many highlights in his career both for Somerset and indeed around the world.
His best season for Somerset was in 2010 during which he took in excess of 100 wickets and was presented with the 'Player of the Year Award' something he went on to win for the second time after the conclusion of the 2014 season.
He has led Somerset on numerous occasions in Marcus Trescothick's absence, most memorably during Somerset' remarkable run in the Champions League T20 in 2011 when they reached the semi-final stage.
I have thoroughly enjoyed my career at Somerset and extend huge thanks to Brian Rose who believed in me some years ago and asked me to join the Club. I wish my teammates and Club all the best for the future.

It's been great fun but like all good things they eventually come to an end. I am intending to remain in cricket, either continuing to play or by making the transition into coaching – it was a great privilege to be asked by Gary Kirsten to work with his bowlers during the IPL in India this year that I really enjoyed.

I plan to take a few weeks over the off season to consider several alternative options before deciding exactly which path to take. I hope that at some point in the future I will get the opportunity to be involved in the Club in some capacity.

I've had fantastic support from the supporters over the years and would like them to know that it has always been greatly appreciated.
– Alfonso Thomas
Somerset County Cricket Club has announced fast bowler Alfonso Thomas will be leaving the club at the end of the 2015 season.
Read the full story ›
Advertisement
Former Somerset and England captain Brian Close has died at the age of 84.
The cricketer is often credited with turning the County into a top class team in the 70s, helping to develop the talents of Viv Richards and Ian Botham.
Close also became the youngest player ever to win a Test cap for England when he made his debut against New Zealand in 1949 at just 18 years old.
Today Somerset County described him as "a fearless and highly respected leader" whose contribution to the club was "immense".
"Brian will be remembered with great affection by all those who were privileged to know him at Somerset. He will be greatly missed and we will never forget the part he has played in Somerset's history."
– Somerset County Cricket
The England Ladies Cricket Team are warming up at the County Ground in Somerset ready for the first match in their Ashes Series tomorrow, Tuesday 21 July.
While the men may have been defeated by Australia at the weekend, the women's side are hoping to make it three wins in a row.
For Vice Captain Heather Knight, Tuesday's match will be like playing at home.
I grew up playing for Somerset Academy and did a lot of training here as a youngster. I see it as my home ground in the West Country and it's always lovely to come back here. I absolutely love it.

Lots of family and friends are coming on Tuesday for my 50th cap so I'm really looking forward to it.
– HEATHER KNIGHT England Vice Captain
Gloucestershire Cricket captain Geraint Jones has announced his retirement from cricket today.
He's stepped down as Gloucestershire captain and will retire from the sport at the end of the 2015 season.
It's been something I've been thinking about quite strongly in the last few weeks and I've come to the decision that this season will be my last as a cricket player.

But it's on a positive note that I've made the decision. Yes the family side has been a big consideration but ultimately it's about what's best for Gloucestershire Cricket and this squad.

Over the last few weeks I felt there were guys who needed an opportunity and my place in the team was potentially that opportunity.

I still want to play a big role in helping the team on and off the field but now is a chance for them to start to formulate the best way forward for this group of players and for Gloucestershire Cricket.
– Geraint Jones
In cricket, Gloucestershire will play in front of a sell-out crowd in this evening's T20 blast competition with rivals Somerset.
The home side are currently third in the table with 4 wins from 7 matches.
Australian Michael Klinger is the tournament's top scorer ahead of some more famous names that have been dominating the headlines.
"I certainly can't hit the ball as far as Chris Gayle but if they just trickle over the rope it's enough I suppose. Personally it's been a great tournament and I'm enjoying helping the team win as many games as possible. That's all I'm trying to do - get the team off to some good starts and help us win games".
– Michael Klinger, Gloucestershire CCC
Advertisement
Glamorgan beat Somerset by a marginal two runs on the Duckworth-Lewis system after rain prevented them from finishing their innings.
Somerset 159 for 5 (20 overs) Glamorgan 43 for 1 (6 overs) Glamorgan won by 2 runs (D/L)
Glamorgan won the toss and put Somerset first to bat. Tom Cooper scored a career best of 84 not out.
But the rain was an obstacle from the start and play was called off just after 6pm.
James Hildreth has taken his third century for Somerset Cricket this season.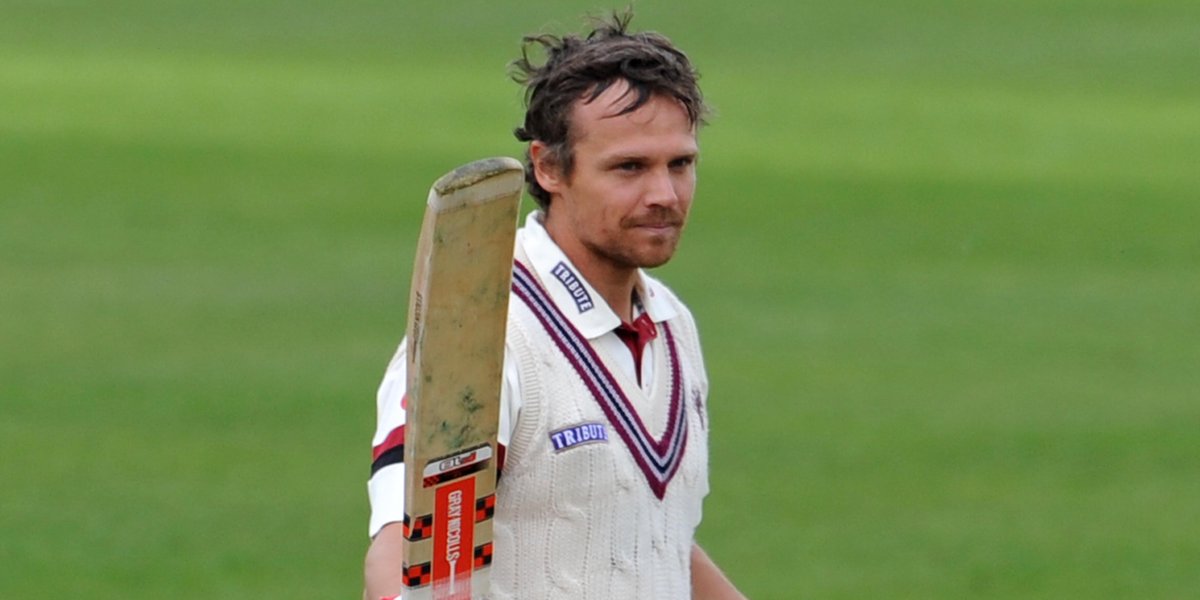 Somerset and England wicketkeeper Craig Kieswetter is likely to miss the 2015 cricket season because of an eye injury suffered five months ago.
The county said that 27-year-old Kieswetter, who was recently named in England's provisional 30-man squad for the World Cup that starts in February, has "struggled to regain perfect vision."
Kieswetter, who has played in 46 one-day internationals for England and 25 T20 internationals, broke his nose and damaged an eye socket while batting for Somerset against Northamptonshire.
It is really disappointing, but my eye is not 100%, and this of course is critical in maintaining the levels of performance that I expect of myself.

I need to make every effort to resolve the matter and have the best specialist help in that regard.
– Craig Kieswetter
This is clearly worrying news for Craig, and his health and well-being are paramount in our minds at present.

We will continue to support him during his treatment and rehabilitation and hope to see him return to playing as quickly as possible.
– Matthew Maynard, Somerset director of cricket
Somerset County Cricket Club has announced that Nick Compton is to leave the club by mutual agreement.
We would like to acknowledge the contribution Nick has made to Somerset CCC during his five years with the Club.

He will be missed and we are disappointed he has decided to leave. He departs with our very best wishes for the future and with our thanks for his outstanding contributions on and off the field.
– Somerset Chief Executive, Guy Lavender
I am sorry to see Nick depart as he is a quality cricketer but it is fundamentally important that he, or any player for that matter, wants to be here and is able to perform to the best of their ability; sadly this is not something Nick feels able to achieve at this time.
– Director of Cricket, Matt Maynard
Nick Compton will leave straight away and says he wants to base himself closer to home in London. It is thought he may return to play for his former county, Middlesex.
I have loved playing for Somerset, but I have decided to re-locate more permanently to my base in South-West London. I have always set myself the highest of professional standards, and I don't want to compromise myself or the club, going forward.

I appreciate Somerset's understanding of my wish to balance both my personal and professional life. The club will always have a special place in my heart and I owe Brian Rose a huge debt of gratitude for the privileged opportunity he gave me to become a Somerset cricketer, which in turn has enabled me to fulfil a number of cricketing goals.

Thanks to everybody who has made me so welcome in the last five years. I have been part of some exceptional teams, experienced the warmth of Somerset's amazing supporters who make it such a great club to play for, and wish everybody connected with Somerset Cricket continued success.
– Nick Compton
Load more updates