A further £10million is to be given to a resilience scheme to help protect an iconic stretch of railway line from weather damage.
Read the full story ›
Dawlish rail line was devastated a few years ago during winter storms. Has the Government done enough to prevent it happening again?
Read the full story ›
Advertisement
An eighteen metre-long dead whale which washed up on a beach in South Devon is being chopped up and removed. It's thought to cost £10,000.
Read the full story ›
An eighteen metre-long dead whale which washed up on a beach in South Devon will be removed over the weekend.
Read the full story ›
A dead whale has washed up on a Devon beach.
The whale - believed to be a minke whale - came ashore at Red Rock beach, between Dawlish Warren and Dawlish.
Members of the public are being warned to keep a safe distance from the carcass - thought to measure about 50ft.
Coastguards are currently at the scene to put a cordon around the mammal.
It's every bride and groom's worst nightmare - to have spent months planning their big day, only for one little thing to go wrong.
Read the full story ›
Advertisement
South Devon's James Bevis is on course for gold thanks to having a training base on his door step...
Read the full story ›
Police are appealing for witnesses after a 21 year-old woman suffered a broken ankle trying to jump out of the path of a car in Dawlish.
They say the unprovoked assault happened on Saturday evening at around 9.20pm when two men and a woman left the Mount Pleasant Inn and went to use a zebra crossing.
A red Nissan Micra drove at the pedestrians in dangerous manner meaning they had to jump out of the way.
Police say that some 40 minutes later, a red Nissan Mirca and two other cars returned to the scene and a number of men and women chased after and assaulted the same group of people.
One man suffered heavy bruising and a fractured cheekbone. He was taken to hospital by ambulance.
We are investigating this unprovoked attack that appears to have escalated following a near-miss at the pedestrian crossing near Mount Pleasant, in Dawlish.

This was an unprovoked attack on three people returning home after a night out. Whilst i would like to reassure the people of Dawlish that these types of incident are rare, it is important that the local community help us identify those responsible so they can be held accountable for their actions
– Det Con Rich Jones, Devon & Cornwall police
Gale-force winds battered the West Country this morning as there were reports of high waves along the coastlines.
Gale-force winds have battered the West Country with high waves causing problems along much of the coastline.
As 65mph winds struck the region, The Ship and Castle Hotel in St Mawes found its ground floor flooded after the waves were created a powerful force, smashing the windows.
While in Mousehole two cars took the full brunt of the power of the whipped-up waves.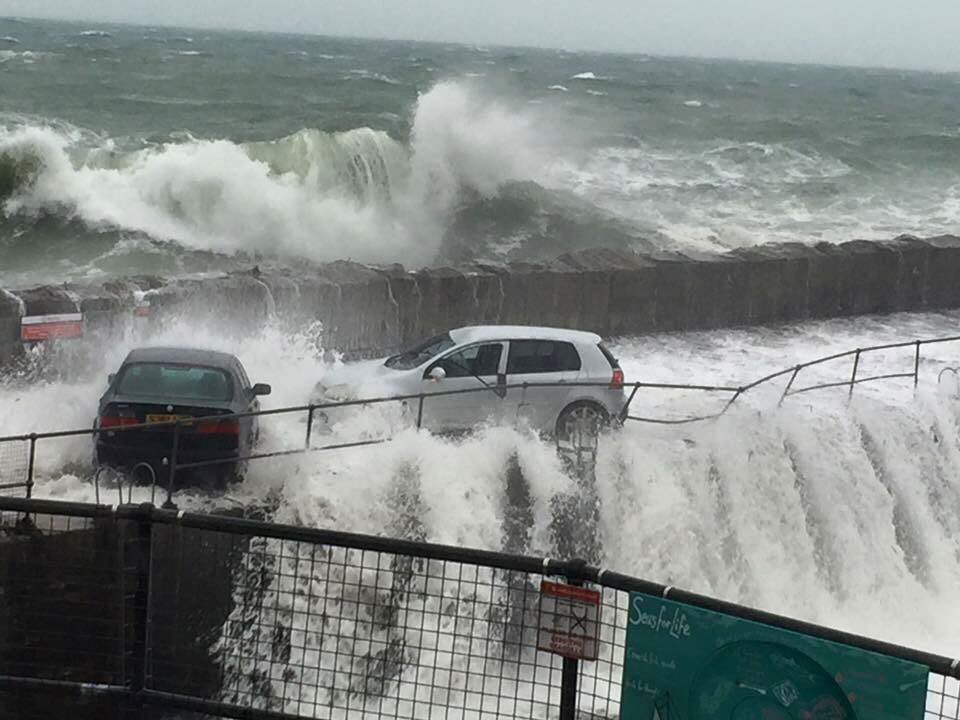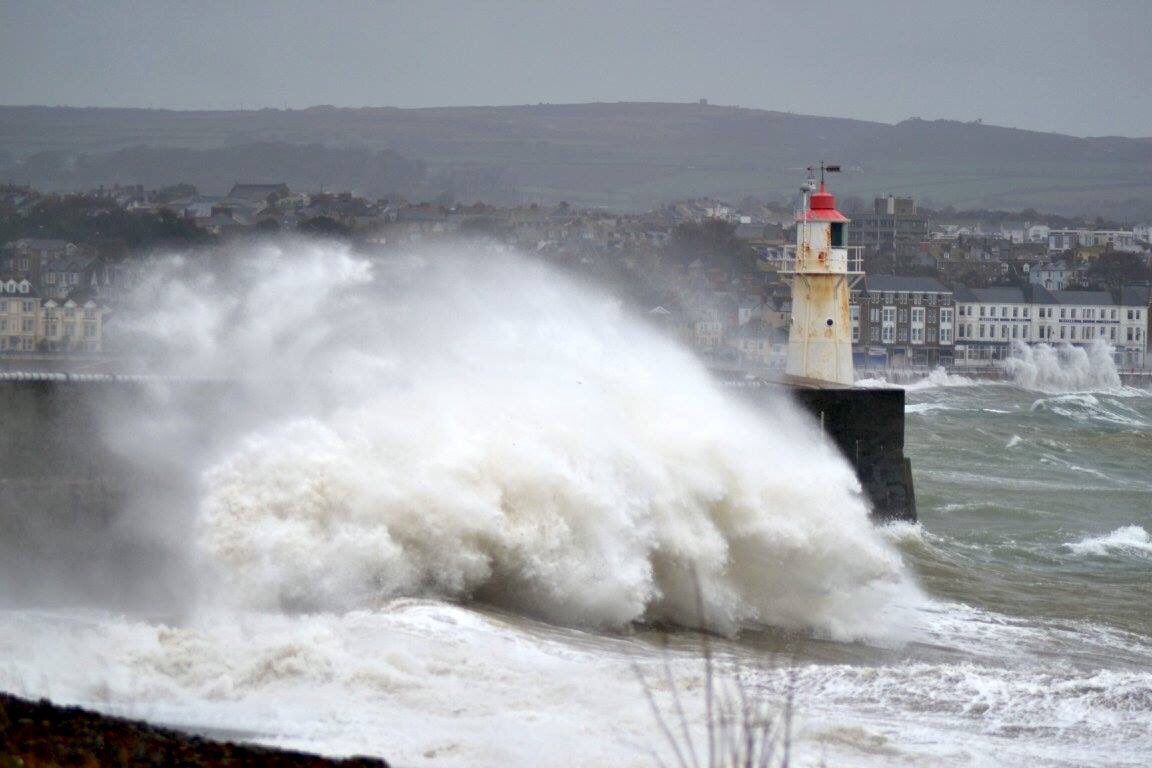 The Met Office has issued a yellow warning for wind, while the Environment Agency said there was significant impact from coastal flooding along the south Cornwall coast, and minor flooding was likely in Devon.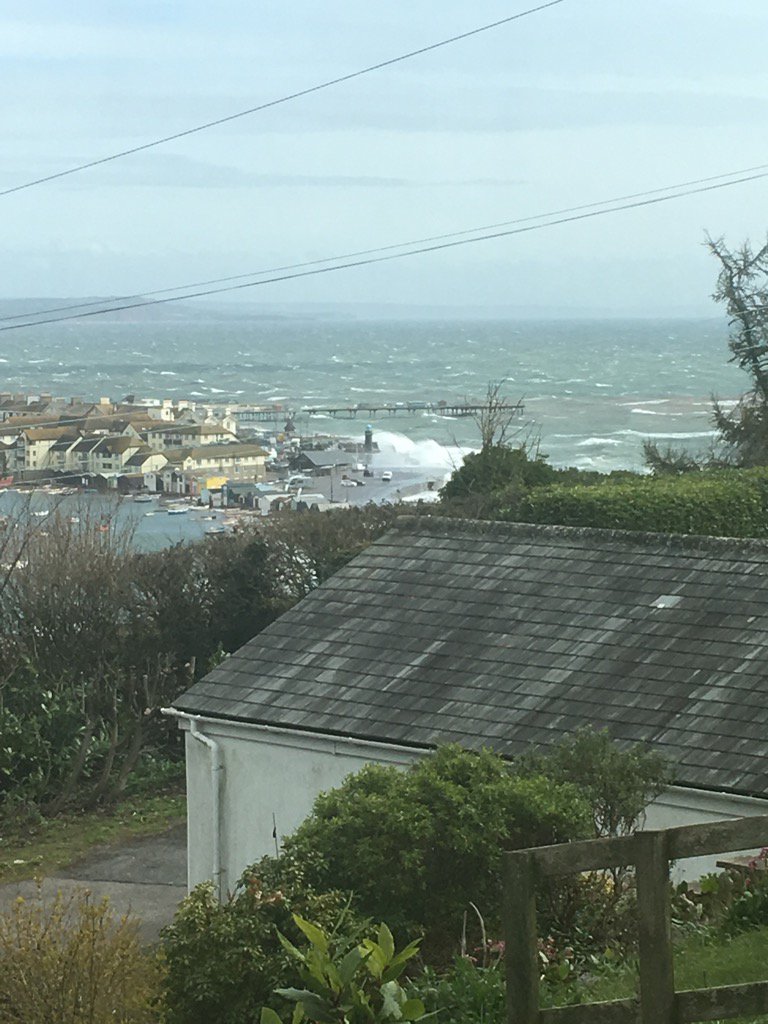 Strong winds coincided with the high tides on Sunday morning resulting spray and wave overtopping.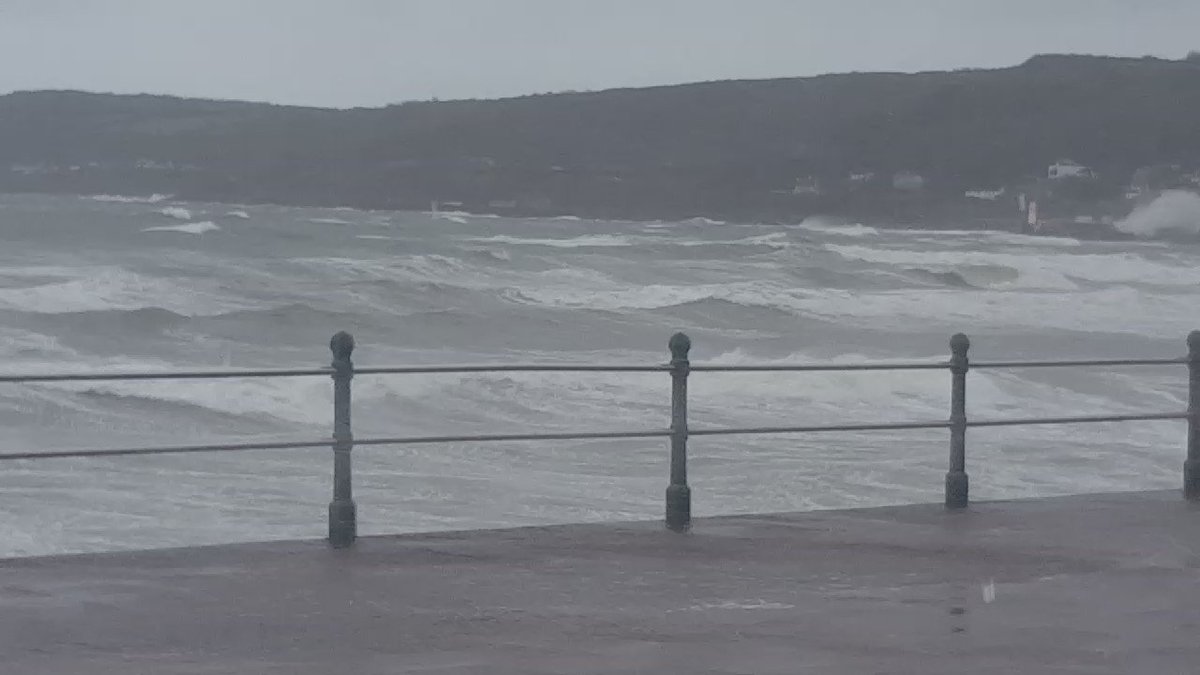 There are 12 flood warnings in place, which means flooding is expected, and immediate action should be taken.
South Cornwall Coast from Lands End to Lizard Point excluding Mounts Bay
South Cornwall Coast from Lizard Point to Gribbin Head excluding Truro City
South Cornwall Coast from Gribbin Head to Rame Head
South Cornwall Coast from Rame Head to Wembury Bay including tidal estuaries
South Cornwall Coast At Truro
South Devon Coast at Topsham and Cockwood
South Devon Coast low-lying areas of the Teign Estuary
South Devon Coast low-lying areas of the Dart Estuary
South Devon Coast from Exmouth to Seaton
Plymouth Barbican
South Cornwall Coast At Mounts Bay, properties located behind the seafront
South Cornwall Coast At Mounts Bay, seafront properties
As a result the Environment Agency, and local councils sandbagged a number of areas most effected.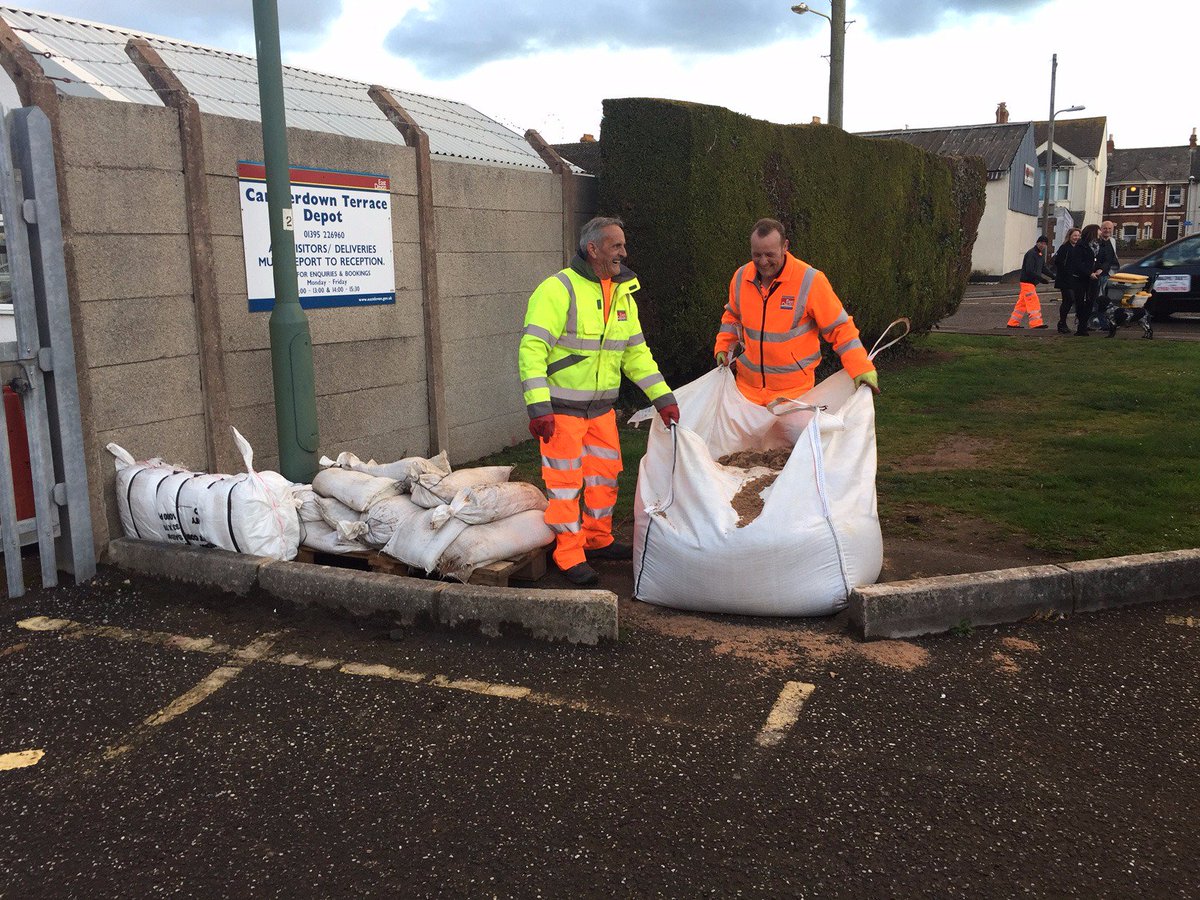 A commitment to build a new line is to be postponed by decades, leaving no immediate replacement to the storm-battered line at Dawlish.
Read the full story ›
Load more updates