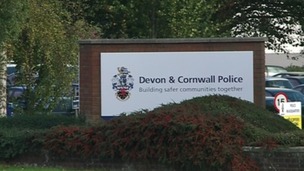 Two of the west country's police forces are looking at how they can work together to save money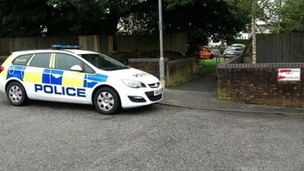 Three men and a 16-year-old boy have been arrested on suspicion of murder after the death of a man in Cornwall.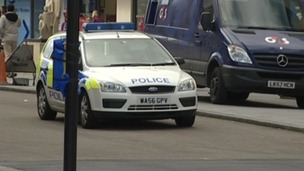 The Independent Police Complaints Commission is investigating an arrest made by Devon and Cornwall Police in Exeter on Wednesday.
Live updates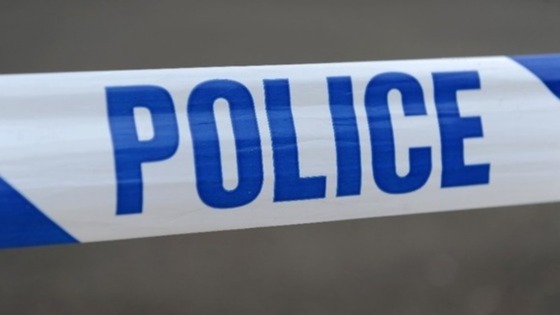 With England due to play Italy late on Saturday night, Police are urging people to make sure they're fit to drive the morning after the game as it won't end until around 1 am. Police say the effects of alcohol may still be present well into Sunday.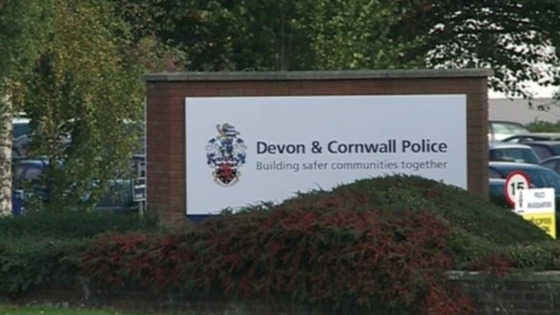 Devon and Cornwall Police are taking longer to respond to emergency calls.
That's according to new figures released by the Labour Party. Between 2011 and 2013 it says response times increased from 6 minutes to 9 minutes.
Advertisement
Devon and Cornwall Police to close 11 enquiry desks
Assistant Chief Constable Paul Netherton from Devon and Cornwall Police says it's too expensive to keep stations open when they're not being regularly used.
Devon and Cornwall Police to close 11 enquiry desks
Devon and Cornwall Police have announced plans to close 11 Public Enquiry Offices across the region. There will be a consultation, and changes are expected to take place later in the year.
If the proposals go ahead these towns across Devon and Cornwall will lose their Public Enquiry Offices:
Totnes
Tiverton
Exmouth
Okehampton
Newton Abbot
Honiton
Falmouth
Penzance
Bude
Liskeard
Launceston
Devon and Cornwall Police to close 11 enquiry desks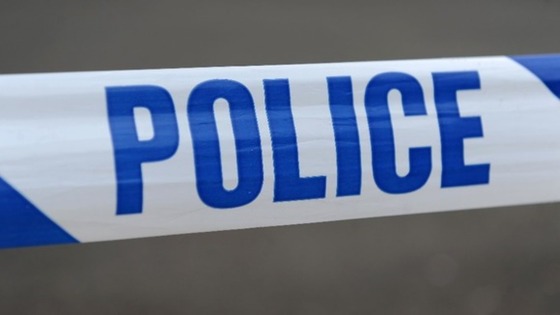 Devon and Cornwall Police have revealed plans to close eleven enquiry desks.
The force says it'll save them around three quarters of a million pounds. Twenty seven job roles will also be lost. It's now going to consult with staff unions before making a final decision.
Inquests open into Looe coach crash victims
One person has died and many others have been injured in a coach crash in Cornwall.
The vehicle was believed to be carrying a group of passengers aged 60 and over.
Devon and Cornwall Police say a major incident has been declared.
Advertisement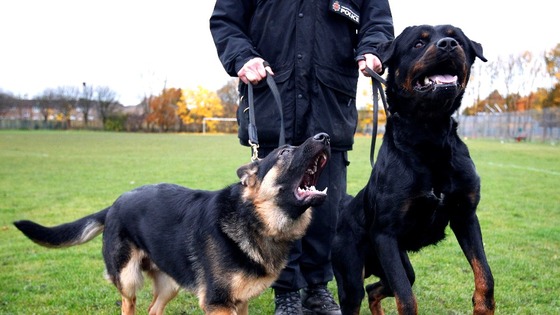 Devon and Cornwall Police have paid out more than £1 million in compensation over the last five years.
A Freedom of Information requests shows most of the claims related to accidents involving police vehicles, including one payout of nearly £90,000. £100,000 was spent on wrongful arrest claims, and over £9,000 was paid to people bitten by police dogs.
Crime figures for Devon & Cornwall remain 'static'
Devon and Cornwall Police has failed to reach its target of reducing crime across the two counties by 2%. Instead, overall levels of crime have remained roughly the same over the past year.
Police 'failing' domestic violence victims
I know there is much good work taking place within Devon and Cornwall in the field of domestic abuse, however, the report has highlighted inconsistencies which we need to address.

It is essential that victims are at the forefront of everything we do and that any victim of domestic abuse feels they are able to seek support from the police and our partner agencies.

We recognise there are too many inconsistencies in the service which the report identifies. Some of these we had already identified and are addressing.
Domestic abuse is a force priority, as it is for the Police and Crime Commissioner, and we are determined to drive up the quality of service given to victims, while we will seek to standardise good practices across the peninsula.
– Assistant Chief Constable Andy Bickley, Devon & Somerset Police
Police 'failing' domestic violence victims
There are some significant risks in the way Devon and Cornwall Police tackles domestic abuse and improvements are needed according to HM HM Inspectorate of Constabulary.
In a national inspection of how police forces respond to cases of domestic violence, inspectors found that, while it is a clear priority, the force does not yet provide a consistent service in all cases of domestic abuse.
In Devon and Cornwall, domestic abuse accounts for 3% of calls to the police for assistance
Of these calls, 46% were from repeat victims and domestic abuse accounts for 11% of all recorded crime
The force also recorded 10,158 assaults with injury, of these 3,411 were domestic abuse related
This is 34% of all assaults with injury recorded for the 12 months to end of August 2013.
Devon and Cornwall has a low arrest rate - for every 100 domestic abuse crimes recorded, there were 51 arrests in Devon and Cornwall. For most forces the number is between 45 and 90.
Load more updates
Back to top