Mighty large sword handed in to Charles Cross! Fear not, it's a prop sword that was handed in for destruction. https://t.co/5BZBegPute
Police have launched a murder investigation in Newton Abbot. It follows the death of 51-year-old Adrian Munday.
Read the full story ›
Advertisement
The Devon and Cornwall police federation has told ITV News that they worry that closures of police stations and offices across the region will have a negative impact on services and staff - and could lead to job losses.
We know that if the comprehensive spending review at the end of November is as bad as we predicted, then there will be job losses, that will have a detrimental impact on policing in Devon and Cornwall and the isles of Scilly.
– Nigel Rabbits, Devon and Cornwall Police Federation
We asked Mr Rabbits to give an overview of what the impacts will be:
I think morale is very low, people come to work to try to serve the community, and they need the tools to do that.

And we have concerns over health and safety of people travelling longer distances, possibly a high speed, and that has a risk.
– Nigel Rabbits, Devon and Cornwall Police Federation
Police in Plymouth are appealing for help to find a young man man missing since Tuesday.
22-year-old Daniel Knapp was reported missing from his home in Chaddlewood near Plympton, after being last seen the night before.
He has already missed a significant family event in the time that he has been missing, and police are becoming increasingly concerned for his welfare.
He is believed to be wearing a grey hoody and jeans.
Anyone with information should contact police on 101, quoting police reference 0416 220915.
Police are appealing for information after an elderly woman was attacked by a dog in Plymouth.
The victim, who is in her seventies, was bitten by a brown Staffordshire bull terrier in the Weston Mill area of Plymouth on Saturday.
The dog was on a on a lead but pulled away from its owner and sunk its teeth into the victim's thigh, pulling her over on to the pavement in the process.
The dog owner muttered a few words before walking off.
Police would like to speak to the dog owner and any potential witnesses to the attack.
The Staffordshire terrier is described as brown in colour with white flecks.
The owner is described as being a white woman aged around 60. She was wearing a pink jumper. Police have released a CCTV image of her.
A report says Devon and Cornwall Police has a 'lack of understanding' of the extent of child exploitation across the force area.
HM Inspectorate of Constabulary (HMIC) found the way officers deal with children who regularly go missing was highlighted as a serious concern which needs to be improved.
Devon and Cornwall Police demonstrated a strong commitment to improving services for the protection of vulnerable people. However, while we found a number of examples of good work to protect children, this commitment has not yet resulted in consistently improved outcomes for children.

We were concerned to find that in a significant number of cases we looked at, poor supervision and record keeping had undermined decision making and safeguarding measures. Some serious cases were investigated by non-specialist officers, resulting in delays, and potential risks posed by alleged offenders not being considered.

The force must also improve how it tackles child sexual exploitation. While the force is taking some steps to address this, it still has much more to do to demonstrate that it is able to effectively identify and safeguard children at risk. We found a concerning case involving a 15 year old girl who, in August 2014, was identified at being at risk of exploitation by an older man. We found no evidence that a longer-term safeguarding plan had been put in place to protect the girl from further exploitation and, at the time of the inspection, the girl still had not been spoken to by police. This is not acceptable.
– Wendy Williams, HM Inspector of Constabulary
Devon and Cornwall Police says it welcomes the report and its acknowledgement of the hard work and commitment to improving services safeguarding children.
We are working hard to deliver improved outcomes for children and work that has been undertaken by the Force has shown that we have to improve recording standards, as often a great deal of work has taken place but has not been captured within the Force's IT systems.

In respect of Child Sexual Exploitation, the Force has a dedicated team which deal with these types of offences and we are working with all of our partners to deliver the standards contained within the Peninsula Protocol and Strategy.

The Force also recognises the importance of not detaining children and young people in custody and at the time of the inspection we were working with children's services across the peninsula to ensure appropriate arrangements are put into place to avoid this from occurring.
– Detective Superintendent Paul Northcott, Head of Devon and Cornwall's public protection unit
Advertisement
Baroness Newlove, the Victim's Commissioner, will be seeing how Devon and Cornwall Police care for those who are affected by crime later.
The force's Victim Care Unit opened in Exeter earlier this year. It provides advice and support tailored to individuals, and can guide people to more than 60 organisations for specialist help.
A petition calling for Devon and Cornwall Police to get a fairer funding deal and prevent hundreds of jobs being lost in the force was handed in to Downing Street this afternoon.
Police and Crime Commissioner Tony Hogg joined MPs from the region to say that a planned change to the current formula would be disastrous for the South West.
The search is continuing for a 23-year-old man who's gone missing on the Isles of Scilly.
Josh Clayton from Tresco was last seen in the early hours of Sunday morning while out with friends. He was reported missing after failing to turn up to work. Coastguard and local volunteers have joined in the search.
No new news on missing Josh today. Our efforts resume at first light with dogs & search teams. http://t.co/G1u6mQBH5K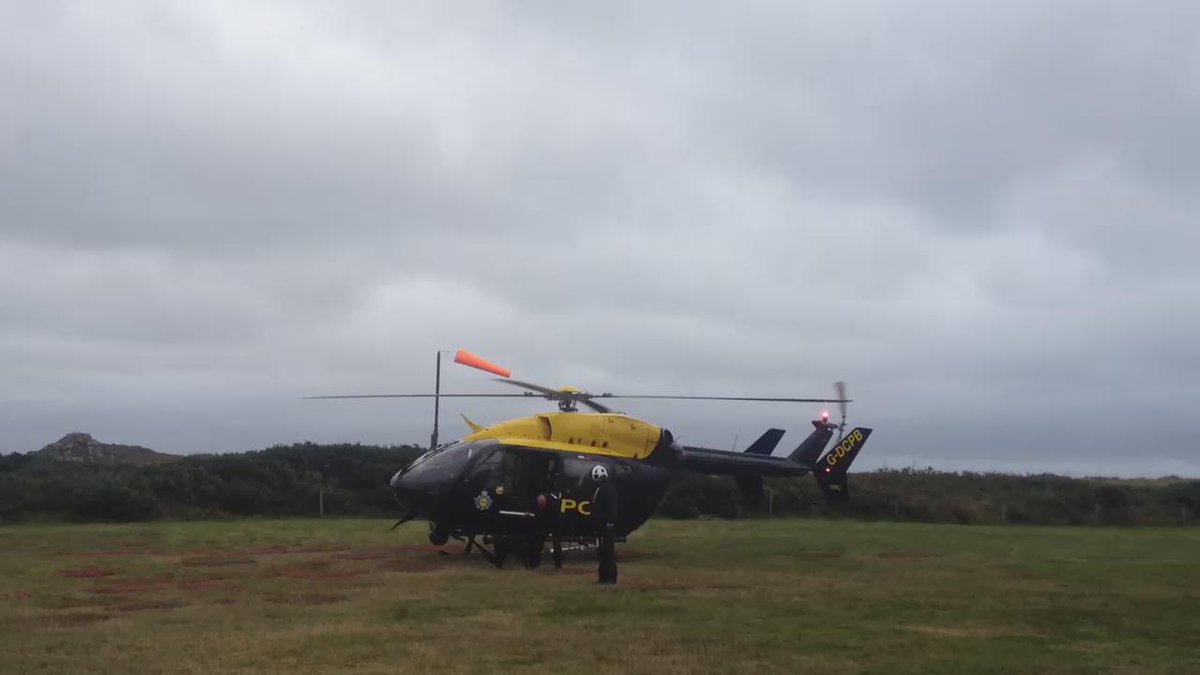 An 8,000 signature petition calling for fair funding for Devon and Cornwall Police is due to be handed in to 10 Downing Street later.
The Police and Crime Commissioner Tony Hogg, says changes in the way police funding is calculated will mean the force will lose 24 million pounds - the equivalent of 500 hundred police officers.
Load more updates