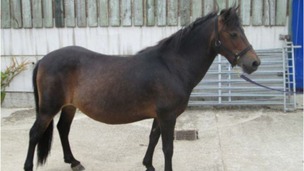 The RSPCA is looking to find a home for Bella the wild pony who was found abandoned in Devon.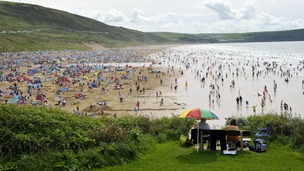 More beaches than ever in the South West have achieved the highest bathing water standards this year according to the Good Beach Guide.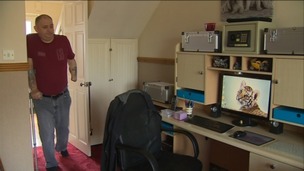 A man from Devon who'd been living with unbearable pain after a motorcycle accident says he amputated his own hand as a cry for help.
Live updates
The Easter getaway has begun
Travels experts are warning that the West country is expected to have the busiest roads in the country as people head to the region for the Easter break.
According to the AA, 16 million cars are expected to head off on trips across the country this weekend.

The number of people looking for a break in Devon is up by more than a third compared with this time last year, according to a tourist website.
The RAC is warning of delays caused by heavy traffic all weekend on the M5 in Somerset and the A303 towards Exeter.

Around 17,000 passengers are expected to fly out of Exeter Airport during the Easter week.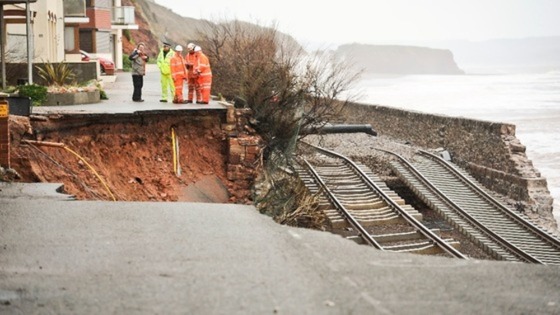 Network Rail will pay £16m in compensation to train operators because of the closure of the line at Dawlish.
It's because of a loss of business during the two months that the track was broken. The line reopened earlier this month after being destroyed by storms in February.
Advertisement
A health trust in Devon has been issued with a warning notice by the Care Quality Commission for failing to improve care standards for vulnerable patients.
Devon Partnership NHS Trust had already been told to address concerns relating to people with mental health problems at homes in Dawlish and Exeter.
The CQC also found that a lack of facilities meant some patients had to be treated outside the county.
Easter weekend sporting fixtures
It's a busy weekend of sport. The region's football teams all have two games each, with Torquay United and Exeter City fighting for their Football League survival.
Grecians' boss Paul Tisdale says he never expected to be involved in a relegation battle, but the team will become stronger if they can get through it.
The Easter getaway has begun
West Country (E)
The great Easter getaway will mean busy roads, especially on the region's motorways.
There have already been long delays on the M5 in Somerset after a car fire closed the motorway in both directions.
Edmund King, President of the AA, tells us what we can expect:
The Easter getaway has begun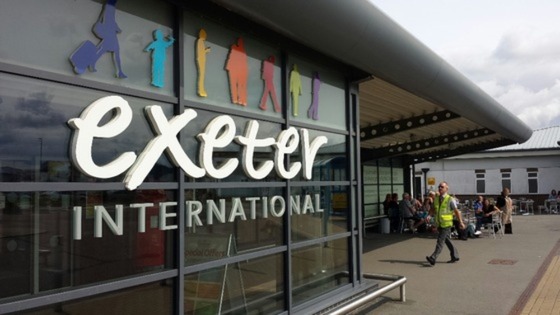 Thousands of extra passengers are expected through Exeter Airport this bank holiday weekend. It says extra flights have been added to Paris for families travelling to Disneyland for Easter.
And the great Easter getaway is underway with our road and rail networks likely to be extremely busy.
Advertisement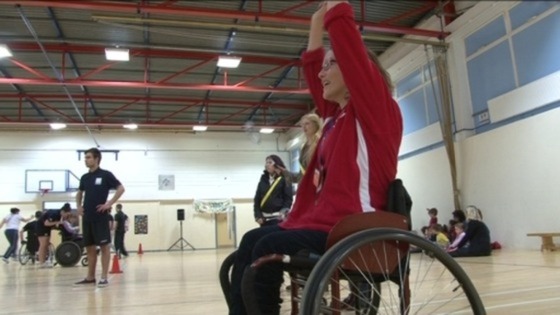 Disability sport in Devon will get more than 200,000 pounds of funding. It's part of a grant from Sport England. Thirty new sports clubs will be formed across the county for young people and adults with disabilities. The money will also help to develop local coaches.
Plymouth athlete Katie Bradley has been selected to carry the baton welcoming the Commonwealth Games to the city.
The 17-year-old is now number three in the world for her weight in Taekwondo, after coming back with a bronze medal from the World Junior Championships in Chinese Taipei last month.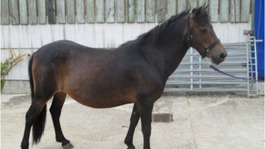 The RSPCA is looking to find a home for Bella the wild pony who was found abandoned in Devon.
Read the full story
Firefighters in Devon have rescued a kitten who got its head stuck in a watering can.
One fire engine attended a property at Cleatlands Close at Tweenaway in Paignton last night after reports of a small kitten being trapped.
Crews rescued the kitten, which was stuck by its head in the spout, using small tools.
One fire appliance from Paignton attended a property to rescue a small kitten who was stuck in a watering can.

The kitten was unharmed. Duty of care was left with the owners.
– Devon & Somerset Fire & Rescue Service spokesperson
Load more updates
Back to top