A major search operation has been launched for a junior doctor who has gone missing.
Dr Rose Polge, 25, who works at Torbay Hospital in Torquay, Devon, has not been seen since Friday.
Police and coastguard have been searching for Dr Polge after her car was discovered in a car park near Ansteys Cove.
Officers, HM Coastguard and local rescue groups were currently looking for Dr Polge. We are searching the Torquay coastal area around Ansteys Cove trying to find her.
– Devon and Cornwall Police
We are aware that one of our junior doctors is missing. Our thoughts are with her family and loved ones at this very distressing time. We will do whatever we can to support the authorities investigating her disappearance and searching for her, as well as providing support to her colleagues, who are anxious for her wellbeing.
– Martin Ringrose, Torbay and South Devon NHS Foundation Trust
Advertisement
Two women from Devon and Cornwall are among a crew of four rowers who were rescued from the Atlantic after their boat capsized. Clare Lanyon from Saltash and Gemma Clark, who is originally from Devon, were part of a team left stranded in the ocean for more than 16 hours.
The Falmouth Coastguard co-ordinated their rescue by a passing ship early this morning, 400 nautical miles off the coast of Africa. The women had left the Canary Islands 19 days ago but were forced to abandon their charity attempt to break the women's speed record for rowing nearly 3,000 miles across the Atlantic to Barbados.
Their ocean rowing boat Fire Ant had capsized several times, causing them to lose the oars and global positioning system and leaving them with no way to navigate or manoeuvre. The quartet, who are said to be "well", were finally rescued at 1.25am by a bulk carrier on its way to Canada.
Devon has axed funding for school crossing patrols in the county to save money, despite a public outcry.
The county council's own research found in 2014 that there were no accidents when a patrol was present, but 44 accidents where there was none. On Monday an 11-year-old boy was injured after being hit by a car on his way to school in Exeter.
A consultation on the issue found the overwhelming majority of responses were against the proposal.
However conservative council leader John Hart said the proposal must stand as the additional £8.4M funding from Government this year is a one-off payment only.
Opposition councillors have a last chance to save the service at a full meeting of the council next week, but say they are not holding out much hope.
Advertisement
The recent bad weather has caused the sea wall at Torcross in Devon to collapse, leading to the A379 being closed.
Structural engineers are inspecting the road to see if it can be re-opened as a single lane.
A379 Torcross closure showing the extent of damage to sea wall. Storms & high seas have added to the damage 2 of 2 https://t.co/NpA0h7l7Ah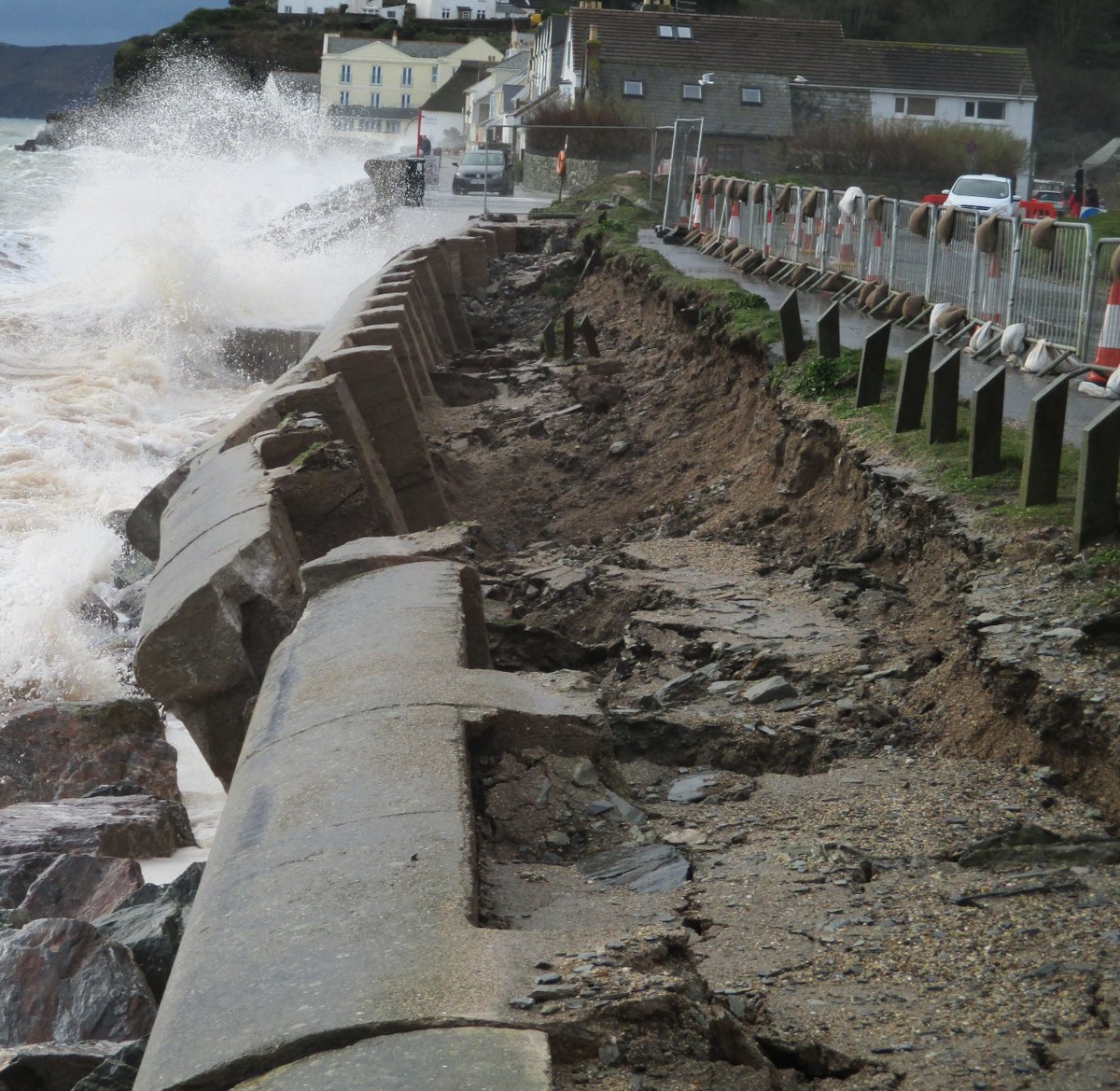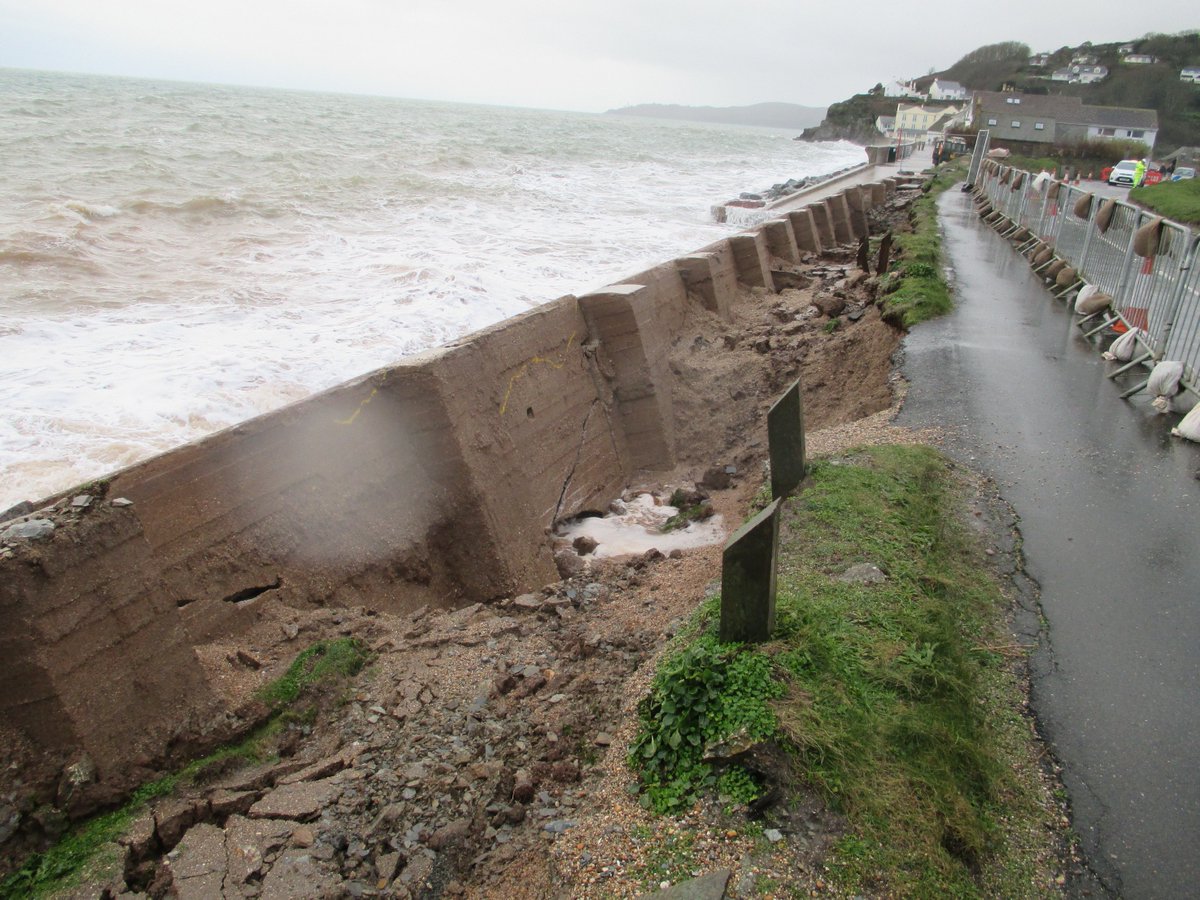 Video of the damaged sea wall, courtesy of John Walker, Videotechmedia, Dartmouth.
#Plymouth .Dartmouth to Kingsbridge having to use Diversion route.Due to collapsed wall at Torcross.
Petitions have been presented to a Devon County Council meeting this morning calling on the authority to reconsider its proposal to axe school crossing patrols.
Cllr Alan Connett, leader of the Lib Dem Group, told the Cabinet it's "not too late" to change their minds, particularly as the Council has received £8.4 million extra from the Government this year than had been expected.
CrossCountry trains have cancelled services between Exeter St Davids and Newton Abbot due to forecast adverse weather conditions.
Passengers are being advised to use Great Western Services instead.
Devon councillors will vote on whether to raise council tax by almost 4%. But alongside the rise, popular services may also be scrapped.
Read the full story ›
Load more updates