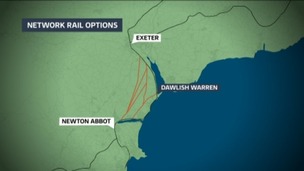 Network Rail has today announced options for improving connections in the West Country.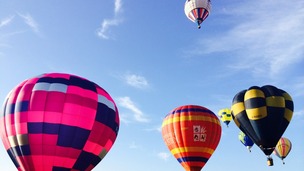 More than 40 balloons are taking to the skies above Tiverton this weekend for the annual fiesta.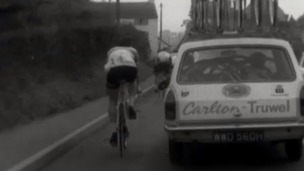 A film has been made featuring west country cycling hero Colin Lewis who started competing in the Tour de France after making a bet.
Live updates
Cornish-born actor, John Nettles - famous for his roles in Bergerac and ITV's Midsomer Murders has taken on a new role - that of honorary patron of the Mare and Foal Sanctuary in Littlehempston near Totnes.
ITV News West Country presenter Kylie Pentelow caught up with the star, who recently moved to Devon, at the Sanctuary earlier today.
The cost of holidays during the summer break
There are calls for school holidays to be staggered to help cut the cost of a summer break and boost tourism in the West Country. Leading figures in the trade say a longer season would cut traffic jams while boosting visitor numbers.
Advertisement
Devon & Cornwall Police praised for making savings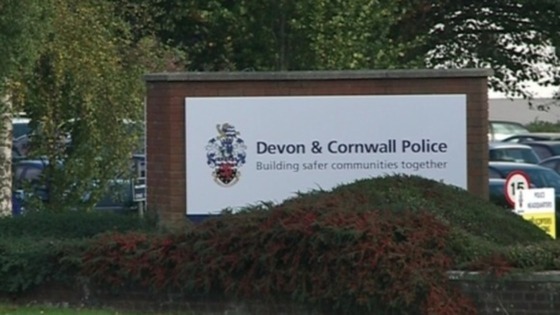 Devon and Cornwall Police has been praised for its financial management.
In a report out today, Her Majesty's Inspectorate of Constabulary said it was 'making good progress' in delivering savings - despite already spending comparatively less than many other forces.
But it warns that the force needs to ensure that it still delivers a first rate service
Devon's first velopark is now open to the public. Both youngsters and more advanced riders will be able to practise at the 1.5km closed road cycling circuit in Torbay. It can also be used by roller skaters and runners. It will be open 7 days a week.
There are calls tonight for the Met Office to scale back the number of weather warnings it issues, after claims tourists stayed away at the weekend because of the threat of bad weather.
Most areas in the West Country enjoyed relatively good weather on Saturday, but a number of attractions said visitor numbers were down. Richard Lawrence reports.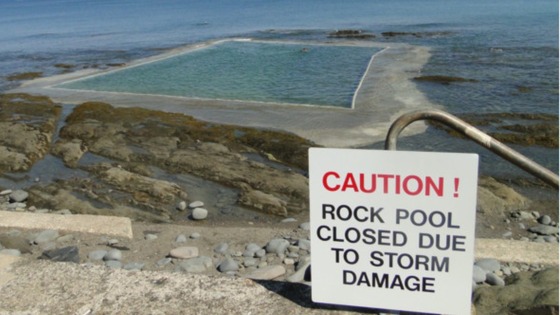 The Westward Ho! outdoor tidal pool is to remain closed for the foreseeable future.
It was damaged by the storms earlier this year and was due to be refurbished before the summer season, but a lack of funding has put plans on hold.
Advertisement
Devon and Cornwall's police and crime commissioner says one way of cutting alcohol-related crime would be to charge drunks to stay in police custody. Tony Hogg wants more initiatives to tackle drinking - and has already backed plans to introduce minimum pricing for alcoholic drinks.
Social media could be a factor in why complaints against doctors have doubled - that's according to researchers at Plymouth University. They've found that between 2007 and 2012, complaints rose from around 5,000 to 10,000. Although the report says there is was no evidence of falling medical standards, a common trend was for patients to use platforms like Facebook to discuss their experiences.
Tom Daley involved in emergency landing
A plane carrying diver Tom Daley has had to make an emergency landing in Russia after "a technical issue". He and his partner Dustin Lance Black were among 301 people aboard a Virgin Atlantic Airbus A340 which had to put down in the Siberian city of Irkutsk, on a flight from Shanghai to London.
Daley was returning after competing in the world diving championships in Shanghai.
Scary to emergency land in RUS after recent events, yet no word on what problem is after hour surrounded by fire engines #VirginAtlantic
"Virgin Atlantic can confirm that the VS251 travelling from Shanghai to London Heathrow has diverted to Irkutsk Airport, Russia, as a precautionary measure due to a technical issue. Safety and security is always our top priority.

The aircraft is currently on the ground and our customers are being looked after by our cabin crew. Our priority now is to ensure our customers resume their journey as soon as possible.

The airline would like to thank passengers for their patience and apologise for any inconvenience caused."
– Virgin spokeswoman

There were 286 passengers aboard, including three infants, as well as three flight deck crew and 12 cabin crew.
Teignmouth Pier reopens after storm repairs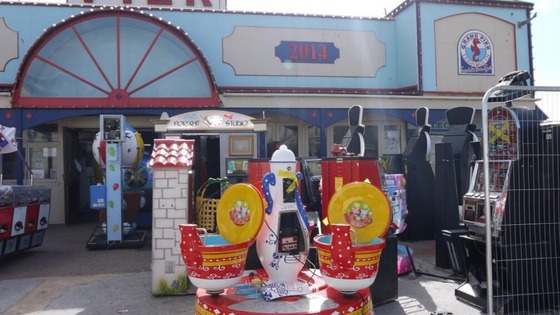 Part of the seafront at Teignmouth since the 1860s, the iconic pier is re-opening after 5 months of repair work. The pier was hit hard by the storms in February and the owners have been working around the clock to repair the damage. Huge waves punched a hole through the wooden floorboards and slot machines were tossed onto their sides.
Speaking to ITV West Country this morning, Nick Brenner said 'it's been a very busy past few days to get everything in order for today.'
The building, which has been in the Brenner family since 1962, has been transformed with new retail units and new machines.
Load more updates
Back to top