Plymouth City Council has confirmed that 95 people, including 58 children have been directly affected by Wednesday's fire in Devonport.
Read the full story ›
A very lucky kitten was rescued by firefighters this morning from a block of flats in Devonport, where a massive fire saw 20 homes evacuated last night.
They found the kitten sitting on a sofa in one of the evacuated flats.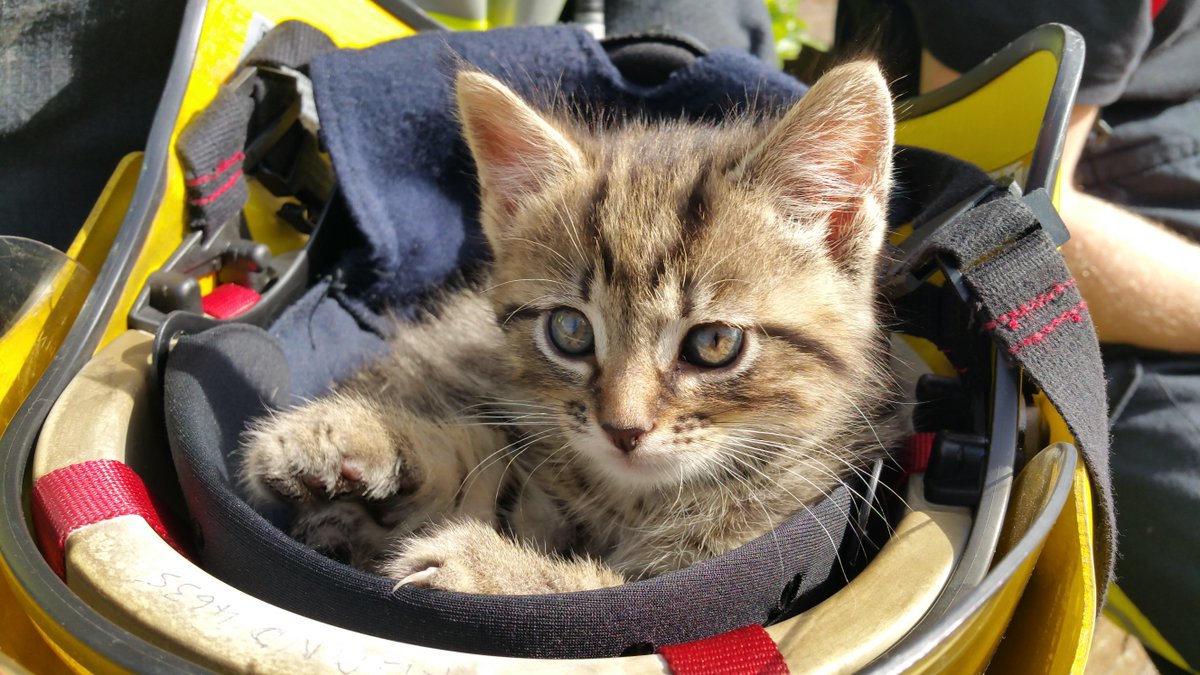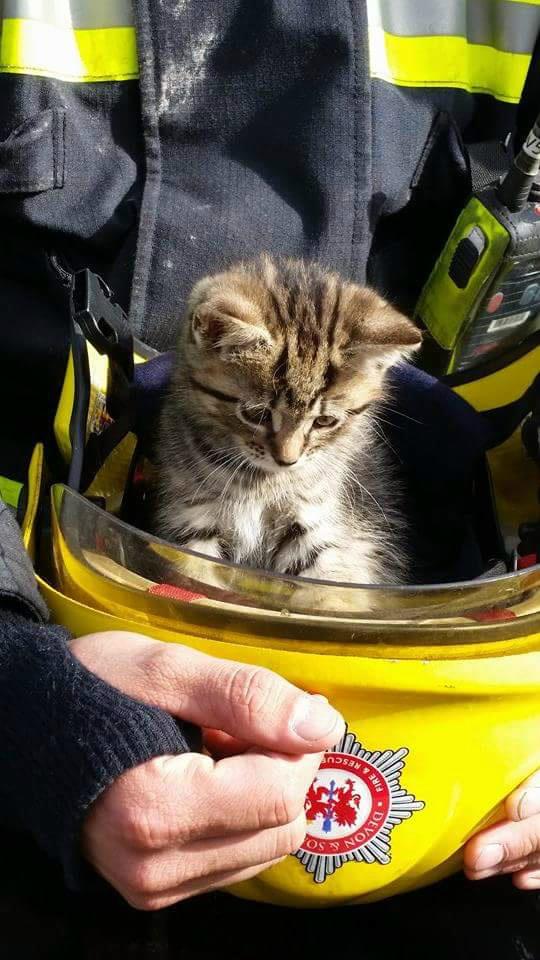 Advertisement
More than 20 flats were evacuated after a fire broke out in Devonport in Plymouth yesterday evening.
Plymouth Community Homes assured residents that they would be given accommodation. Some of them told our reporter Claire Manning that they have lost everything.
You can watch her report here:
A collection of clothes, bedding, toys and food is being made at the Mount Wise Neighbourhood Centre in Clowance Street or donations can be taken to Devonport Guildhall.
Fire crews stayed at the scene throughout the night, and are now damping down. Clowance Street remains closed.
20 flats have been evacuated after fire broke out at a building in Devonport.
Eight fire crews were called to Clowance Street earlier this evening and are still tackling the blaze. People are being warned to keep their doors and windows closed because of the danger from the smoke.
Our reporter Claire Manning has sent us these images from the scene.
A huge fire has broken out in Devonport.
Residents have been evacuated and currently eight fire crews are tackling the blaze:
Sorry, this content isn't available on your device.
Sorry, this content isn't available on your device.
Sorry, this content isn't available on your device.
A 21-gun salute will be fired in Devonport today for the Queen's birthday. The rounds will be fired at noon by the Royal Navy's armoury team on board HMS Drake's Quarterdeck.
The Queen visited Devonport Naval Base in Plymouth last month for the first time in five years. All the ships at Devonport Naval Base will raise their flags to mark the event - which is known as 'dressing overall'.
Advertisement
Devonport's South Yard will be formally handed over to the City Council today - becoming an Enterprise zone.
The new area could create thousands of jobs.
Our presenter Ian Axton tackled David Cameron as he visited Devonport about today's announcement of £88 million investment in the West Country... and some other subjects, including those famous TV election debates.
You can watch the interview below:
An exercise drill to prepare the south west for a nuclear disaster revealed a number of gaffes, according to a new report.
Exercise Short Sermon is held every three years to prepare officials at Devonport for an explosion aboard a nuclear submarine.
The multi-agency drill, in October 2013, played out a scenario of radioactive material being released into the atmosphere with numerous casualty. It highlighted a number of lessons to be learned.
"Severely flawed and wrong" instructions were given regarding the evacuation of a town
"Lack of understanding" into which way the plume of radiation was moving.
Hospital were not warned when ambulance crews brought in a "victim" suffering from radiation poisoning.
There was "difficult" liaison between the Government's Science and Technical Advice Cell and Cornwall Council and its eventual advice was severely flawed and wrong.
NHS England said they were unable to assess how the nuclear emergency would impact on health services as "there were no plans to include casualties outside the dockyard".
There were also issues with broadband internet paid for by NHS England, which was not "fully available" on the day
Devon & Somerset Fire & Rescue Service described a "lamentable lack of information mapping or charts" at an initial meeting, with "confused" deployment of fire engines.
Incorrect weather information, which did not originate from the Met Office, was initially provided and "it took nearly all the exercise to get this corrected".
The report, by the Ministry of Defence, found the exercise was successful overall but in future it will be replaced by a three year training programme.
Father Christmas was nabbed by Plymouth's community policing team when his 'sleigh' was found without an MoT. Santa was also given a parking ticket by officers as part of Op SMART, a policing scheme to tackle crime and anti-social behaviour in Devonport and the west of the city.
During a fortnight this month 22 houses were searched under the Misuse of Drugs Act, resulting in four arrests for possession with intent to supply, six warnings/fines for drug misuse and further investigations into burglaries and handling stolen goods. A further six people were also arrested for other related offences.
The police team also worked in partnership with Trading Standards to seize over 300 potentially counterfeit items from a single car boot sale, as well as working to tackle bad driving and parking offences.
"We would like to send a clear message that drug use is completely unacceptable and will not be tolerated in our communities - anyone involved in drug use at any level should be looking over their shoulder in anticipation of a visit from us.

"The work we have been doing has proved to act as something of a deterrent to criminals, which has been really welcomed by the local residents, and we hope this continues to build on this."
– Sgt Dave Eames, Neighbourhood Team Leader
Load more updates