The USS Jason Dunham has arrived for a five day visit to Plymouth.
The 300 strong crew on board are planning visits to Plymouth's Mayflower Steps and Stonehenge while they're in the UK.
The ship is on her way home from a major exercise in the Baltic which also involved the Devonport based commando assault ship, HMS Ocean.
She is named after a US Marine who was awarded the Medal of Honour posthumously for saving the lives of his colleagues in Iraq.
Volunteers are busy in Devonport today, helping sort through a thousand bags of donations.
The gifts are all for families made homeless by the fire in a block of flats on Clowance Street. A 14-year-old boy is on bail after being arrested on suspicion of arson with intent to endanger life.
The community has been overwhelmed by the generosity of those donating.
We have been blown away by the sheer number of donations that have been received. Some of the families affected have been left with nothing. It's important now we sort through what has already been donated to find out things families now need to help them get settled.
– Councillor Chris Penberthy, Cabinet Member for Co-operatives and Housing
Advertisement
Police have renewed an appeal for witnesses to a large-scale fire in a Plymouth block of flats earlier this month.
A joint police and fire service investigation is being carried out to establish the cause of the fire in Devonport on 3 June.
It began in one of the flats and caused extensive damage to neighbouring homes.
We are keen to ensure that we have spoken to everyone who has any involvement in this incident, including residents and witnesses.

If they haven't spoken to us or passed their details we would like to hear from them.
– Sergeant Steve Fleetwood, Devon and Cornwall Police
A 14-year-old boy from Plymouth has been arrested on suspicion of arson with intent to endanger life. He has been released on police bail until 13 July.
Devonport Naval Base will be firing a 21-gun salute this morning to mark HRH Duke of Edinburgh's 94th birthday.
Residents who live near to Drake Main Gate on Saltash Road may hear the salute as the rounds will be fired from HMS Drake's Quarterdeck in the Navy Base.
The traditional gun salute will be made by the Royal Navy's armoury team, led by Chief Petty Officer Chris Hurcombe.
A 14 year old boy has been arrested after a fire at a block of flats in Plymouth that left around a hundred people homeless.
The teenager was arrested on suspicion of arson with intent to endanger life following the fire on Wednesday evening in Devonport.
He has been released on police bail until next month.
Some people were allowed back into some of their homes to collect their belongings but it may be months before they can return home permanently.
"Investigations continue into the cause of this fire and we are working with the fire service to establish the exact circumstances surrounding this incident.

This was a major incident for the city and residents have been left devastated by the loss of their homes and possessions.

However I am impressed and humbled with how residents, businesses and people across Plymouth have come together to support the residents in their time of need. This once again demonstrates the strength of community spirit in Devonport and across this city.

We continue to work with partner agencies, including Plymouth Community Homes and Plymouth City Council, to help affected residents where we can."
– Chief Superintendent Andy Boulting, Plymouth police commander,
We continue to work with partner agencies, including Plymouth Community Homes and Plymouth City Council, to help affected residents where we can.

Members of the neighbourhood team have been at the scene day and night to offer reassurance and support to affected families and residents.

We have been working with local businesses who have offered fantastic support in the shape of donations of clothing and food to try and minimise disruption to those affected.

The neighbourhood team continues to offer a constant presence within the Mount Wise area to help alleviate residents' concerns. We would remind people not to try to re-enter any of the affected premises and to approach the police and other agencies with any worries they may have."
– Sergeant Steve Fleetwood, neighbourhood team leader for Devonport
You can find out more about donating items to residents here
Some of the hundred people left homeless by a fire in a Devonport block of flats have been allowed back into their homes to collect their things. However they have been told it could be months before they can return for good.
Wednesday's fire has affected 95 people, including 58 children. Staff at Devonport Guildhall are helping them with housing advice and welfare, and say they have been overwhelmed by the local community's generosity towards them.
So much so that they have asked people to stop donating clothes and toys, as they have nowhere to store them. However staff say that in the coming weeks, when families start to be re-homed, they will be in need of pots and pans, and other everyday household items.
Advertisement
Plymouth City Council has confirmed that 95 people, including 58 children have been directly affected by Wednesday's fire in Devonport.
Read the full story ›
A very lucky kitten was rescued by firefighters this morning from a block of flats in Devonport, where a massive fire saw 20 homes evacuated last night.
They found the kitten sitting on a sofa in one of the evacuated flats.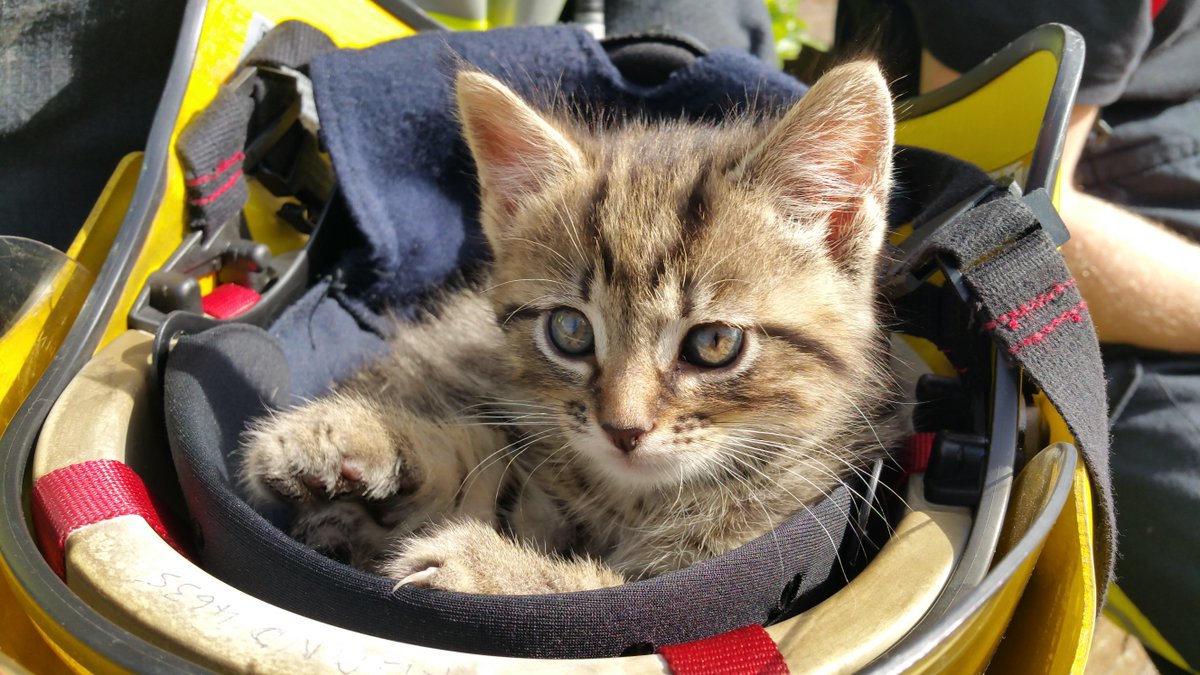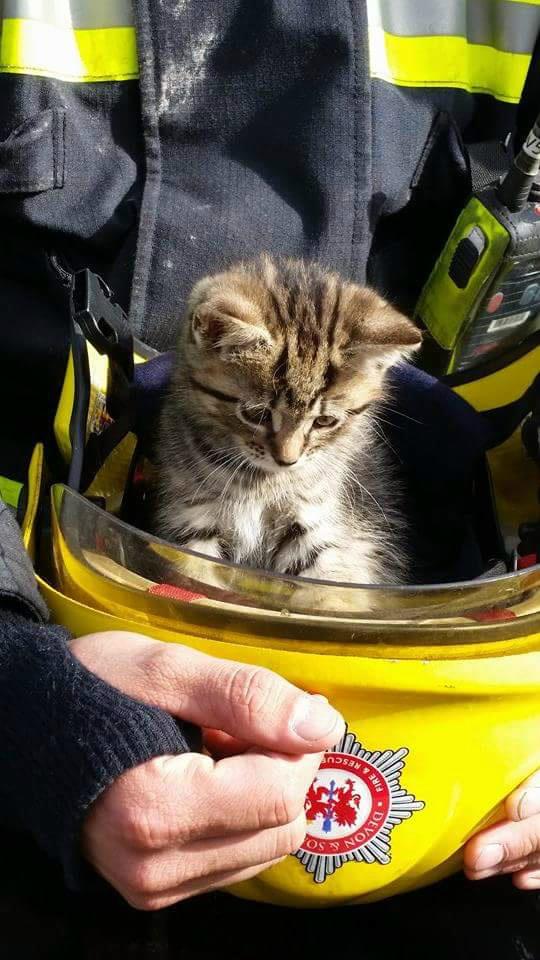 More than 20 flats were evacuated after a fire broke out in Devonport in Plymouth yesterday evening.
Plymouth Community Homes assured residents that they would be given accommodation. Some of them told our reporter Claire Manning that they have lost everything.
You can watch her report here:
A collection of clothes, bedding, toys and food is being made at the Mount Wise Neighbourhood Centre in Clowance Street or donations can be taken to Devonport Guildhall.
Fire crews stayed at the scene throughout the night, and are now damping down. Clowance Street remains closed.
20 flats have been evacuated after fire broke out at a building in Devonport.
Eight fire crews were called to Clowance Street earlier this evening and are still tackling the blaze. People are being warned to keep their doors and windows closed because of the danger from the smoke.
Our reporter Claire Manning has sent us these images from the scene.
Load more updates